Inside The Gender Pay Gap For Real Estate Agents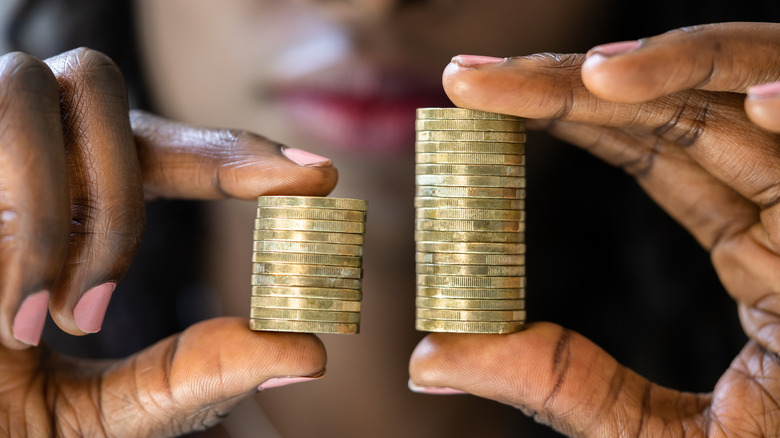 Andrey_Popov/Shutterstock
If you love to ogle luxury homes that you'd need to win the lottery to be able to afford, you're probably familiar with shows like Bravo's "Million Dollar Listing" and Netflix's "Selling Sunset." Along with seeing stunning mansions for sale in beautiful settings, you also get a dose of the beloved reality show staple: lots of drama as the show follows the personal and professional lives of the real estate agents.
Of The Oppenheim Group, whose agents are featured on "Selling Sunset," there are currently 30 women, alongside 16 men, consisting of just over 65%. This ratio is close to the national average, as The National Association of Realtors reports that women make up 65% of total realtors.
For those real estate agents on the shows and those who aren't, selling a big-ticket house means making a hefty commission, often of six figures or more, per Express UK. As a real estate agent, if you're not selling homes, you're probably not making money since, often, a commission is the only way to earn (via SmartAsset). And while women make up most of the country's realtors, they are paid less than men.
There are more female realtors but they make less money than men
David Sacks/Getty Images
It is important to look at the data to understand the scale of the gender pay gap issue in real estate. The Commercial Real Estate Women Network (CREW Network) released a 2020 survey of real estate professionals in the US, Canada, and the UK that shows that there have been some improvements for women in real estate. Though there are more women in the industry, in 2020, the difference between men's and women's commission and bonus earnings in the US was 55% in favor of men. There was a 9% difference in fixed salaries, again in favor of men.
Other not-so-nice stats for women in real estate come from the National Research of Realtors, which noted that there are fewer women in leadership roles within the real estate field and just under 37% in commercial real estate. And as far as money-making goes, commercial real estate, compared to residential real estate, is where big money is, per Fortune Builders.
Women make more sales by number but not by volume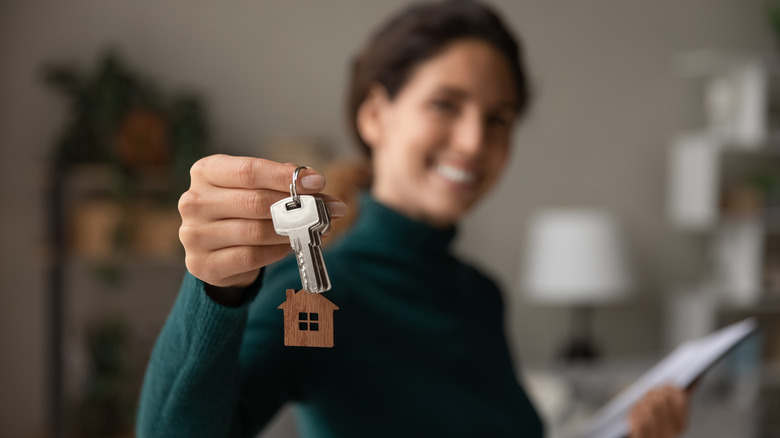 Fizkes/Shutterstock
It isn't that women aren't making sales in real estate. At an industry panel, Dr. Jessica Lautz, the vice president of Demographics & Behavioral Insights for the National Association of Realtors, said that men have higher numbers when it comes to sales volume even though women have the lead for the number of sales closed in a year, per Chicago Association of Realtors.
So if women are closing more sales, why are they making less money? A California real estate school called firsttuesday has said the discrepancy in pay between men and women, including in real estate, can be traced to implicit bias. It is usually underlying and unconscious assumptions about things like negotiation ability and family obligations that mean men get paid more than women.
Becoming aware of those potential biases and talking about the differences in pay are ways to start helping close the gap, according to firsttuesday. And in commercial real estate specifically, CREW Network recommends promoting more women into leadership roles and working to show younger women the benefits of the opportunities available to them in the field.