Ben Aldridge Admits Being Cast In Spoiler Alert Was 'A Huge Surprise' - Exclusive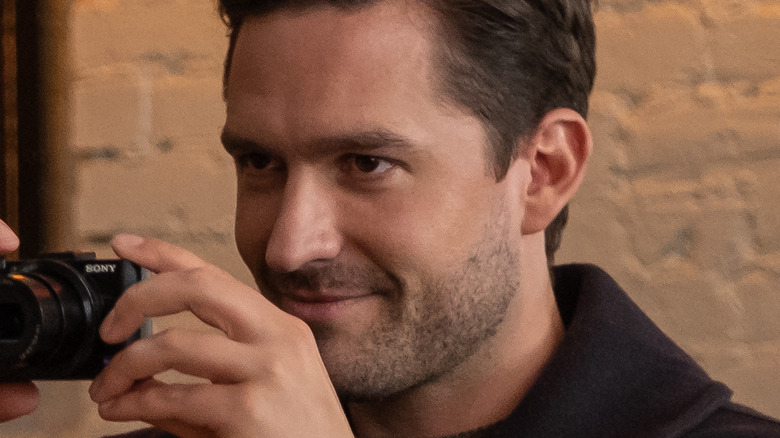 Linda Källérus
The world was heartbroken after reading reporter Michael Ausiello's 2017 memoir "Spoiler Alert: The Hero Dies: A Memoir of Love, Loss, and Other Four-Letter Words." Now, readers can get to see this story unfold on the big screen.
The film "Spoiler Alert" follows Ausiello's true life closely. The audience will feel all the ups and downs as it describes what life was like watching his husband, photographer Kit Cowan, battle a terminal illness. As the title of the story suggests, the ending is something audiences can anticipate, but even that can't prepare them for the amount of tears that are to come.
This true story is near and dear to Ausiello's heart, and it's something that the film's star Ben Aldridge was immediately drawn to. He felt it was something he had never seen before on screen. "In queer stories, it's often about the difficulties and the challenges of being queer and overcoming that, which ... those stories absolutely are essential and need to be told," Ben Aldridge explained during an exclusive interview with The List. "But this was about the joy of love, but also the difficulty of love, and that you can't love without risk of pain. I'd never seen that with two men."
He also admitted that when he first met with co-star Jim Parsons and the film's director, Michael Showalter, to discuss the script, he never expected to land the leading role in such a life-changing film.
One single audition over Zoom landed him a leading role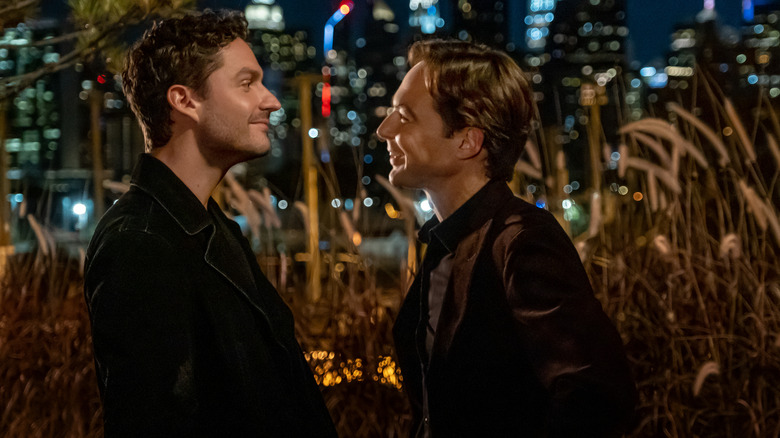 Linda Källérus
In the early stages of "Spoiler Alert" being cast, actor Jim Parsons was searching for someone he could trust to act alongside him in such an emotional story. Upon meeting with "Fleabag" star Ben Aldridge over Zoom, he quickly knew that this was the actor he had been looking for.
Aldridge quickly noticed a connection, too. "It felt like we were speaking the same language," he told The List.
After an incredible conversation, Aldridge expected to go through multiple rounds in the audition process in order to secure the role — but he was shocked when this wasn't what happened next. "A couple of days later, they said that they wanted me to play Kit, which was a huge surprise," he admitted. "I was very excited to be telling the story," he added.
"Spoiler Alert" hits select theaters on Friday, December 2, with a nationwide release on Friday, December 9.