Catt Sadler: The Untold Truth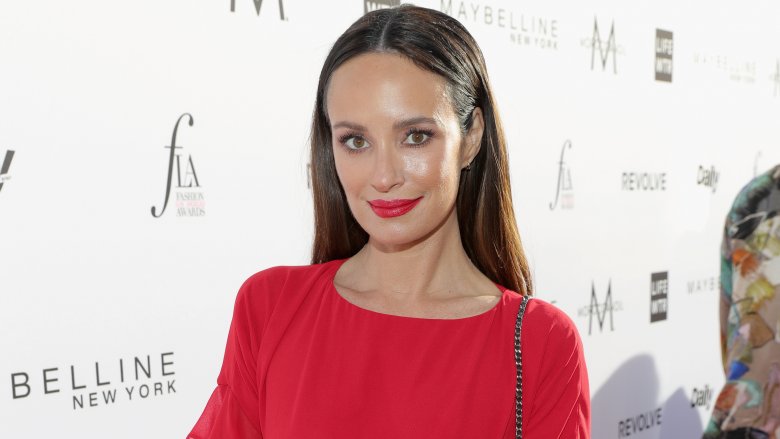 Getty Images
Catt Sadler is one of the most familiar faces in the world of entertainment news. For years, pop culture fans were treated to her smiling mug five days a week on E! News and innumerable red carpet events throughout her career with the network. That all came to an end in December 2017 when Sadler sent shockwaves throughout Hollywood and beyond with the announcement of her departure from E! News. Soon, Sadler revealed the reason for the sudden move: her male co-host was receiving twice her salary, had been for years, and E! refused to negotiate a comparable salary for Sadler.
Calling it "one of the hardest decisions I've ever made," Sadler has been both vocal and transparent about her decision to leave her longtime job, speaking out on social media and encouraging other women to take a stand regarding their own disadvantageous workplace experiences. Here's the story behind Catt Sadler, the woman who is making a name for herself as a champion for equal rights. 
She's a Hoosier, through and through
Hoosier, who? Sadler is an Indiana gal, born and raised — Martinsville, Indiana, to be exact. In an interview with Inside IU Bloomington, Sadler reminisced about her college days at Indiana University Bloomington and the IU School of Journalism — her alma matter. "I remember sitting in my counselor's office when she suggested I apply for an internship at a local TV station in Indianapolis," Sadler said. "Never in my widest dreams could I have imagined that [twenty] years later I'd be enjoying a TV career in Hollywood."
So, what does Sadler love most about her beloved homes state? "[The] wide open spaces," she told Inside IU Bloomington. Dixie Chicks, anyone? Quite a fitting answer for a girl who seems to truly thrive outdoors. In an Instagram post from November 2017, Sadler posted a picture of her feet resting in damp, creekside water, captioning the photo, "First get out of your head. Then get out of your house ... [Before] you know it you're in the now and the sun is giving you a huge hug on a Saturday." 
She got her big break on local news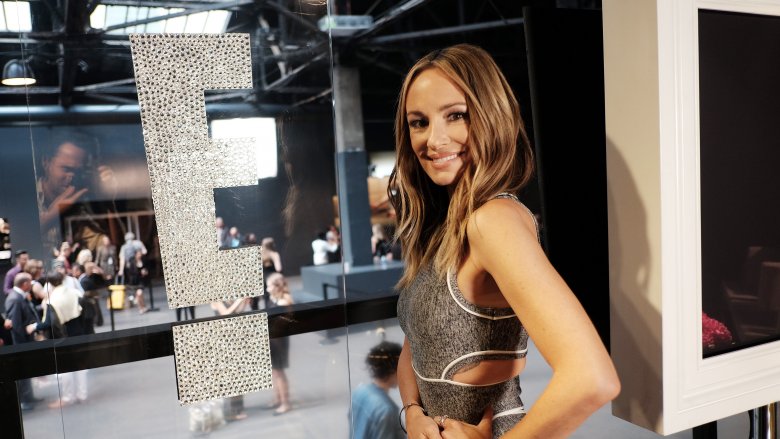 Getty Images
Everyone has heard the old saying, "Do what you love, and you'll never work a day in your life." Sadler seems to have truly taken that sentiment to heart — and from a young age. In an interview with The Muse, Sadler explained to interviewer Adrian Granzella Larssen that she's always had the urge to be in front of an audience. "I've always had a bit of the performing bug," she said, detailing how she would use her family's video camera to interview her friends and family non-stop, joking that she thought she was "Barbara Walters, basically."
Sadler went on to study broadcast journalism in college, scoring her first job as the anchor of a local nightly news segment called Youth Matters. "It was a dream come true and massive learning experience," she told The Muse. Eventually, E! News took notice of Sadler's talent and hard work, offered her a gig hosting The Daily 10, and the rest is history. 
Sadler's best advice for those pursuing a similar path in the entertainment industry? "Tenacity and persistence — nothing beats it," she says. "Also, just never listen to the people who tell you no." As Sadler's highly-publicized battle with E! News has shown, this woman practices what she preaches. 
She's super friendly with her exes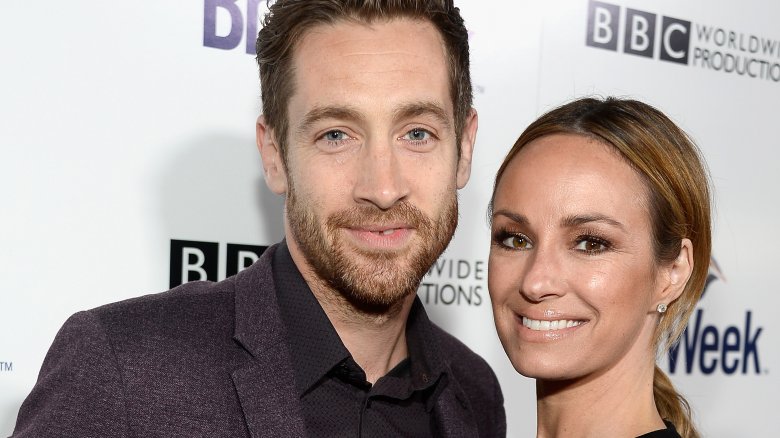 Getty Images
Sadler is no stranger to love — or to heartbreak. The former E! News host has been married (and divorced) not once, but twice. In 2001, Sadler married her college sweetheart, Kyle Boyd. Sadler and Boyd welcomed two children, Arion and Austin, before divorcing in 2008. Only three years later, Sadler married British film producer, Rhys David Thomas. 
In an interview with Family Circle, Sadler shared her experience co-parenting her two sons with Thomas, ex-husband Boyd, and his wife, Sarah. She acknowledged that while the situation may not feel comfortable or natural for many people, both she and Boyd always knew that their future spouses would have to be cool with their friendship and co-parenting style. Sadler said, "It takes all four folks — with one bad apple, this wouldn't have worked."
Unfortunately, Sadler and Thomas finalized their own divorce in May 2017, as People reported. Sadler called the split "bittersweet," even saying that the two had maintained a good friendship, even though they couldn't make their marriage work. However, don't expect to see a third marriage in her future. "I'm not sure if I ever will [get married] again," Sadler told People. 
She's total health and fitness goals
Just one glance at Sadler's personal Instagram will have you suddenly craving a superfood smoothie and a yoga class. It's no secret that Sadler is in incredible shape — and she has no shame in showing just how hard she works to maintain her killer figure. In an Instagram post from November 2017 showcasing an impressive handstand, Sadler wrote, "Thankful to shovel it in. Thankful to work it off." So how exactly does Sadler work it off? 
In an interview with Fitness magazine, Sadler detailed how she makes fitness a priority in her always-on-the-go lifestyle — though she was sure to mention that she gets a little burnt out sometimes, too. "I'm like most people; I go in waves, " she said. "I just think it's the way we all realistically are in our daily lives." No crazy, Kim Kardashian-esque workouts here. 
Sadler credits running and staying active with her two kids as her go-to fitness regimen. However, she says she does find running to be challenging. Honestly, who doesn't? "I don't think I've ever gone more than three miles in my life," Sadler told Fitness. Relatable, much?
E! News was her dream job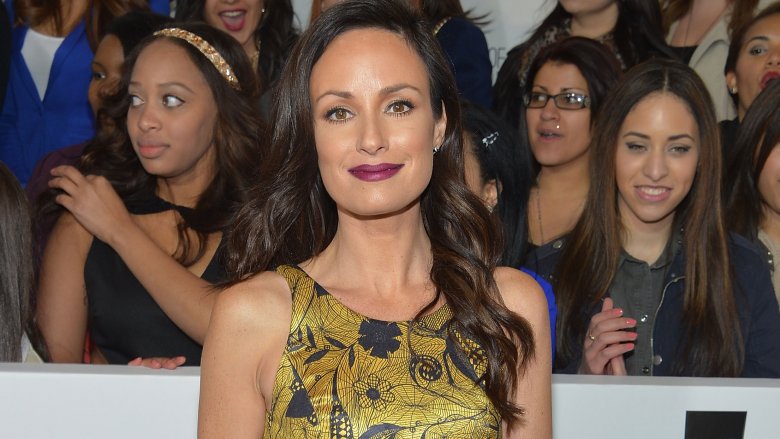 Getty Images
Unfortunately, we often have to wake from even the best of dreams. In December 2017, Sadler took to her personal blog, The Catt Walk, to write a lengthy piece detailing — in her own words — her controversial departure from the organization for which she had worked for years. The post, titled "Why I Left E Entertainment," starts with the following, heartbreaking sentences: "I know first hand that dreams do come true. For the past [twelve] years, I've been living mine out loud as one of the hosts on E television." Usually, those words would be cause for congratulatory celebration. However, any fan of entertainment news knows how Sadler's dream job at E! came to an end. 
Sadler, who has been open about her lifelong desire to work in entertainment news, worked at E! News "five days a week since February 2006," according to her blog post. Leaving the network was undoubtedly a difficult decision to make — but it was a decision Sadler wholeheartedly felt to be right. As she says in her post, "This chapter is over and a new one begins." 
Girl's got some ink
Getty Images
Has anyone ever told you that you'll never be able to land your dream job if you have tattoos? If so, make sure you remind them that a little ink never hurt Catt Sadler's career. The former E! News host has at least six visible tattoos: a tiny symbol on her upper back, a silhouette of a dove on her forearm, two angle bracket symbols on her wrist, a feather on her ribcage, a lion/Pisces constellation on her bicep, and three tally marks on her forearm. All that ink and a net worth of $3 million? Where's the nearest tattoo parlor?
In an interview with A Drink With, Sadler revealed the meaning behind the two angle bracket symbols tattooed on her wrist. "[This tattoo] is my reminder to focus on the moment," she said. "The past [is] over ... and we don't know if we have tomorrow, right? So I like to see [this tattoo] because it just reminds me to be very present." Cheers to that!
She's a fierce mama bear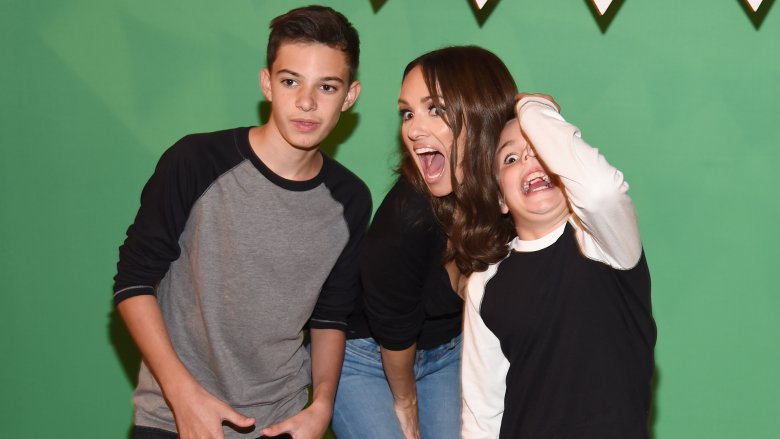 Getty Images
Perhaps the most meaningful of Sadler's tattoos is the one dedicated to her two children, sons Arion and Austin. In an Instagram post from July 2017, Sadler shows a black and white picture of her lion/Pisces constellation — the most detailed of all her tattoos — captioning the photo, "My #ArionTheLion and Pisces child merged into one." 
Though she's enjoyed a high-profile career full of long workdays and red carpet events, Sadler hasn't allowed her work to interfere with her duties as a mom. "In Her Shoes," a Racked Los Angeles monthly feature, detailed Sadler's distinct ability to balance the her own hectic work schedule with her kids' busy schedules. The July 2015 feature showcases Sadler waking up at six in the morning, heading to the studio to work until five, then finally eating dinner at 8:30 (after Austin and Arion's basketball and baseball games, respectfully). 
However exhausted she might be, it's obvious Sadler wouldn't trade her busy life as a mom for the world.
She's not afraid to take a stand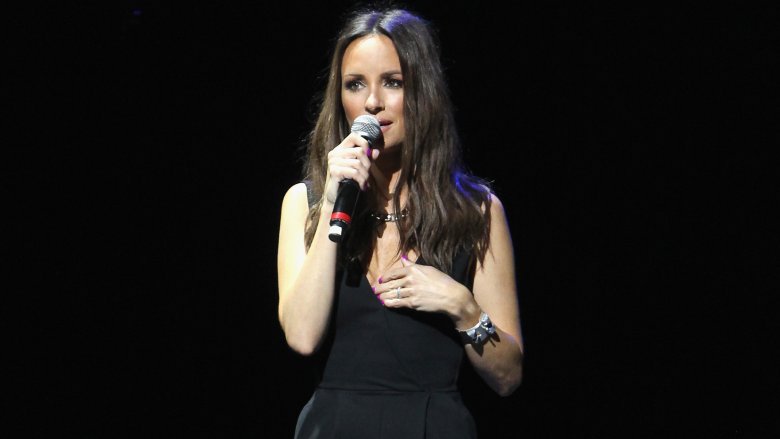 Getty Images
"A lot of what [I] do are the things you'll never see on air," Sadler once said when asked what people would be surprised to know about her job at E! News. "A very big part of what I do is [using] my voice." Though Sadler hadn't yet conceived of her decision to leave E! – what would be one of the most talked about, controversial departures from any entertainment news network — her sentiment rings truer now than ever before. The former host is adamant about using her voice, taking a stand, and inspiring others to do the same.
Months after her December 2017 departure, Sadler slammed her former employer after the network reportedly fired a red carpet producer, Aileen Gram-Moreno, for allowing interviewees on the Golden Globes red carpet to voice their criticism of the way E! News treated Sadler. "To shut down those conversations is to stifle progress," Sadler told Variety.
She's beloved throughout Hollywood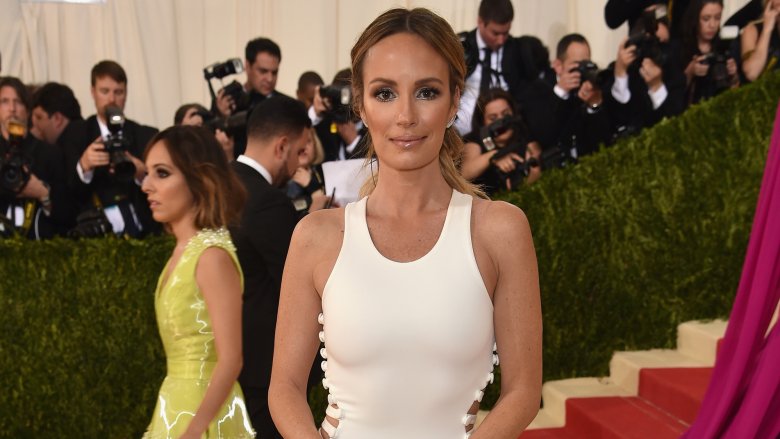 Getty Images
Sadler isn't the only one taking a stand for herself. When news broke of Sadler's departure from E!, fans and celebrities alike were shocked. When the reason for her departure was revealed, that initial shock felt throughout the entertainment world quickly evolved into anger. Sadler's experience could not have been more relevant nor timely — the #MeToo movement regarding the treatment of women in the workplace was still thick in the air, the gender pay gap was being discussed more than ever before, and the Time's Up initiative was on the brink of being born. 
Fellow entertainers and notable people within the media wasted no time rushing to Sadler's defense and applauding her bravery. "Big moves like hers help create the earthquake from which real change is born," tweeted Bille Jean King, tennis legend and women's rights champion. "Women deserve equal pay for equal work. Full stop." Debra Messing followed suit, telling Giuliana Rancic during the E! coverage of the 2018 Golden Globes red carpet, "I miss Catt Sadler, and so we stand with her." 
Nothing can keep her from the red carpet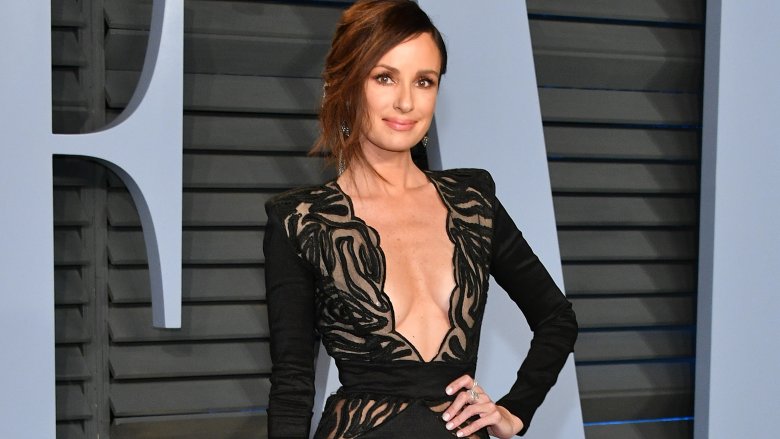 Getty Images
She gets knocked down, but she definitely gets up again. Sadler has no plans to let her controversial departure from E! be the last move of her already incredibly successful career. In February 2018, it was announced that Sadler would be co-hosting the live broadcast at Vanity Fair's historic Oscars party after the 90th Academy Awards on March 4, 2018. Sadler looked stunning in a figure-hugging black gown during her return to the red carpet — her very first red carpet gig after her headline-making departure. Vanity Fair's digital director and Sadler's Oscars party co-host Mike Hogan sang her praises, saying, "Catt Sadler is uniquely qualified to cover it all." 
However, the Vanity Fair Oscars party wasn't Sadler's first televised appearance after leaving E! News. On February 14, 2018, the former E! host joined the ladies at The View to co-host the ABC show's Valentine's Day episode. "An extra sweet V Day indeed," tweeted an excited Sadler about her return to the silver screen. Nobody puts Sadler in a corner.