Donald Trump Catches Heat For Suggesting US Constitution Should Be Eliminated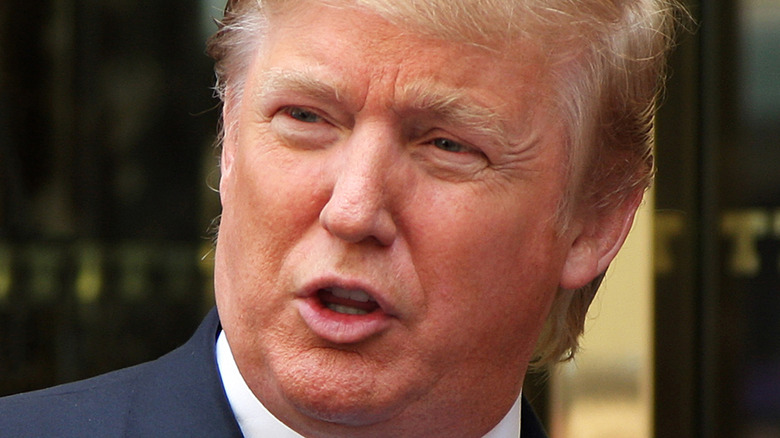 Paul Hakimata Photography/Shutterstock
Donald Trump, once the former president of the United States, recently announced that he was making another bid for the White House in the upcoming 2024 election. He shared his intentions with a crowd at his Mar-a-Lago resort (via CNN). "In order to make America great and glorious again, I am tonight announcing my candidacy for president of the United States," Trump stated. "This will not be my campaign, this will be our campaign all together."
Since his campaign was announced, the 45th president who only served one term in office has faced backlash. Critics of Trump have taken issue with many aspects of his upcoming run, but he found himself facing many complaints following a shocking statement he made about the January 6 insurrection, according to The Washington Post.
Trump claimed that he thought the rioters at the capitol were "treated unconstitutionally." However, this wasn't the last comment he would make about the constitution. Now, the former president is catching heat for making a shocking suggestion about the document.
Trump faced severe backlash for these comments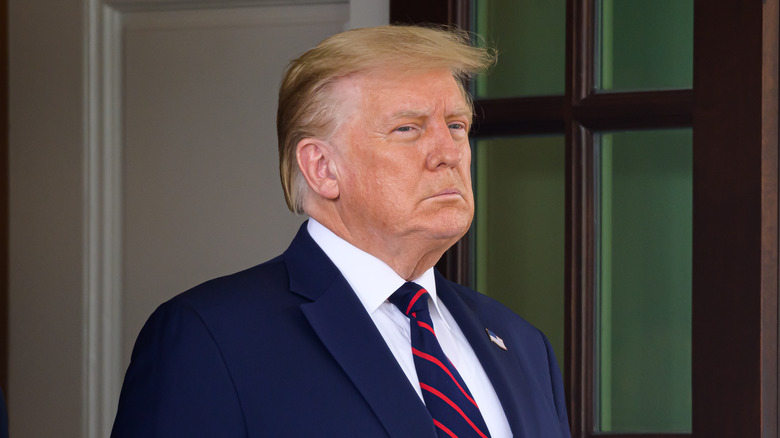 noamgalai/Shutterstock
The United States Constitution is a pivotal document that has set the standard for government and laws since the country was founded (via History). Recently, former President Donald Trump, who is running yet again for office, made a shocking call to terminate the important document.
Trump tore into the constitution via his Truth Social platform, CNN reports. "Do you throw the Presidential Election Results of 2020 OUT and declare the RIGHTFUL WINNER, or do you have a NEW ELECTION? A Massive Fraud of this type and magnitude allows for the termination of all rules, regulations, and articles, even those found in the Constitution," Trump said. "Our great 'Founders' did not want, and would not condone, False & Fraudulent Elections!"
It's no surprise that members of the U.S. government took issue with his statement. His former National Security Affairs assistant, John Bolton, took to Twitter to comment on the post.
"No American conservative can agree with Donald Trump's call to suspend the Constitution because of the results of the 2020 election," Bolton wrote. "And all real conservatives must oppose his 2024 campaign for president."
Liz Chaney used Twitter to give her opinion, too. "Donald Trump believes we should terminate 'all rules, regulations and articles, even those found in the Constitution' to overturn the 2020 election. That was his view on 1/6 and remains his view today. No honest person can now deny that Trump is an enemy of the Constitution."