The Story Behind Sarah And Rex's Broken Engagement On Days Of Our Lives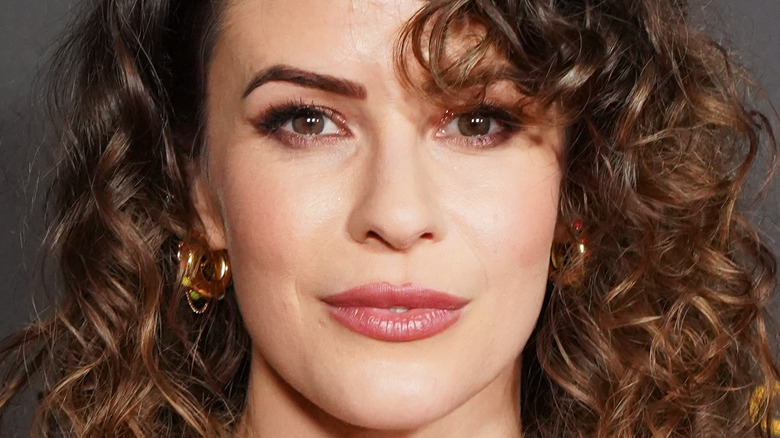 Rachel Luna/Getty Images
Soap opera fans know that so much of the drama revolves around romance. This is especially true on "Days of Our Lives." The Peacock sudser has given viewers some of the most iconic super couples of all time, including Bo and Hope Brady, Steve Johnson and Kayla Brady, and John Black and Marlena Evans. However, there are those characters that seem to be perpetually unlucky in love. Fan favorites such as Rafe Hernandez have had failed love lives. Rafe has had relationships with women like Carrie Brady, Jordan Ridgeway, and Kate Roberts that went nowhere. He's also been married to Sami Brady, Hope Brady, and Nicole Walker, all of which ended in heartbreak, per Soap Central.
Brady Black is another example of a character who just can't seem to make a relationship work. Brady has loved many women in his life such as Nicole Walker, Arianna Hernandez, Madison James, Eve Donovan, and Kristen DiMera, but couldn't make any of them last (via Soaps). Brady was also previously married to Chloe Lane and Theresa Donovan. However, those relationships also ended badly.
Unfortunately, Rafe and Brady aren't the only Salemites unlucky in love. Sarah Horton and Rex Brady have also had their share of troubles.
Sarah Horton and Rex Brady are Days of Our Lives legacy characters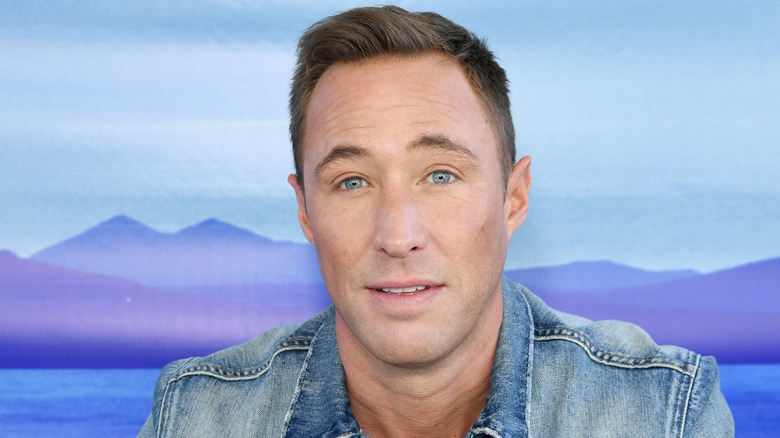 Jc Olivera/Getty Images
Sarah Horton (Linsey Godfrey) and Rex Brady (Kyle Lowder) are both "Days of Our Lives" legacy characters. Sarah is the daughter of Maggie Horton and Neil Curtis, while Rex's parents are Roman Brady and Kate Roberts. The pair actually met off-screen and away from Salem while working as doctors (via Monsters and Critics). They later showed up in their hometown together and announced their engagement.
Over the years, fans have watched both Rex and Sarah go through their share of dramatic relationships. Rex first came on the scene as a mysterious teenager alongside his twin sister Cassie Brady, per Soaps in Depth. Eventually, he fell in love with Mimi Lockhart, and the two began a serious relationship. Sadly, that romance ended after Mimi had an abortion without telling Rex. Meanwhile, Sarah's had her share of romantic entanglements as well. Aside from Rex, the doctor has also dated Eric Brady, whom she conceived a child with (via Soaps). Sadly, Eric and Sarah's daughter, Mickey, didn't survive. However, the love of Sarah's life has been Xander Kiriakis. Despite all of their obstacles, the pair are drawn to each other, and after multiple failed attempts at a wedding. The duo finally tied the knot in 2022.
Of course, Sarah was only free to explore her feelings for Xander after ending her relationship with Rex in a dramatic fashion.
Rex cheated on Sarah more than once
Michael Mattes/Shutterstock & Paul Archuleta/Getty
After Sarah Horton and Rex Brady came to Salem together, fans were interested in the couple and their history. Sadly, "Days of Our Lives" viewers quickly found out that Rex wasn't the ideal partner for Sarah. In addition to cheating on Sarah with her own sister, it was later discovered that Rex had also had a fling with his ex-girlfriend, Mimi Lockhart. The couple's indiscretion led to Mimi's pregnancy, and she later welcomed a baby girl. Months after his daughter's birth, Rex learned the truth about his affair with Mimi and left Salem in hopes of getting to know his child better, per Soaps in Depth.
Eventually, Rex returned to Salem in hopes of mending fences with Sarah and possibly getting back together. However, by that time Sarah had moved on. She fell in love with both Rex's brother, Eric Brady, as well as Xander Kiriakis. Rex and Sarah never got their happy ending. However, they have remained friendly, even after Sarah held Rex hostage (via Hollywood Hiccups). Rex was there for Sarah following the death of her daughter and has tried to be as respectful as possible when it comes to her relationship with Xander, per Celebrating The Soaps.
Although Rex and Sarah weren't meant to last, their relationship definitely brought some juicy drama to Salem.