Is The Sarah Potempa Beachwaver Worth The Money?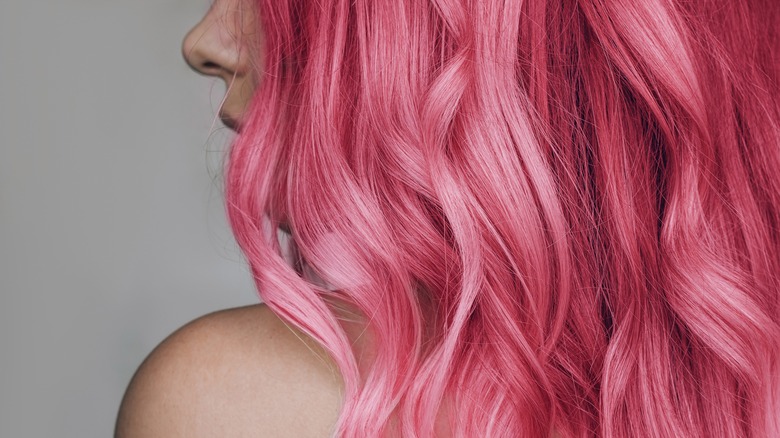 Marina Demeshko/Shutterstock
Beachy waves are a versatile hairstyle that is always on-trend. If, like most of us, you weren't blessed by the hair gods and don't wake up every morning with perfect, frizz-free Serena Van Der Woodsen waves, that doesn't mean you can't have those relaxed, effortlessly perfect locks we all crave. Still, endlessly twisting our flat irons or curling irons doesn't always give us the look we want because they're not actually designed to create beachy waves. Luckily, you may have heard that there's a tool out there that's designed for the sole purpose of helping you create those elusive beach waves.
The Beachwaver Co. was started in 2010. Since then, Beachwaver has risen in popularity, even being featured in Teen Vogue, Us Weekly, and on "The Today Show," among others (via Hair Styling Girl). Clearly, this tool fills a void that long-haired folks everywhere were searching for. Still, as is true with many beauty products, we all want to know if the Beachwaver is worth the cost before making the purchase.
What is the Beachwaver?
The Beachwaver was created by celebrity hairstylist Sarah Potempa (via Beachwaver). Potempa often found herself explaining how she created flawless beach waves for her celeb clients. Eventually, she realized there could be an easier way, so she invented the Beachwaver. Who better to invent a tool for creating beach waves than a woman who does it for a living?
The Beachwaver looks like a regular curling iron, but what sets it apart is that it twists on its own, per Hair Styling Girl. You put the hair on the curling iron, and it twists in either direction depending on which side of your head you're styling. The Beachwaver heats up in just 30 seconds to 310°F to 450°F so that it can be the ideal temperature regardless of your hair type or thickness. It also comes in three barrel sizes for the same reason. The tool has a small clip, rather than one that extends the entire barrel length like most curling irons, to prevent awkward creases that can be caused by regular curling iron clips. That said, you probably wouldn't experience this with the Beachwaver, anyway, since it takes only 5 seconds to curl.
Is the Beachwaver worth buying?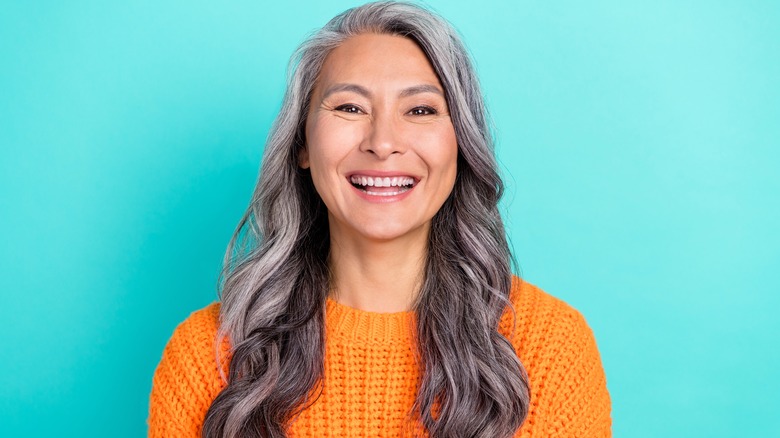 Roman Samborskyi/Shutterstock
So, is the Sarah Potempa Beachwaver actually worth buying? The short answer is: yes. The OG Beachwaver costs $99, which is a pretty affordable price compared to other high-end hairstyling tools (via Beachwaver). Of course, though, with any beauty tool, you can only determine if something is worth the price depending on how much you see yourself using it since everyone's beauty habits are uniquely theirs.
Ultimately, if you're looking for perfectly imperfect beachy waves, this is a great option. Prevention writer Dana Leigh Smith says she is notoriously mediocre at styling her thin, frizzy hair. She says, though, that using the Beachwaver was quick and gave her style that looked like a salon blowout and lasted all night.
Some users complain that the curling iron actually gets too hot and can burn your hair. While this is likely true with most hot tools, hair expert Holly Springer of Hair Styling Girl says this probably has more to do with user error. Springer agrees that the iron does get particularly hot, but that allows it to style your hair quickly and create waves that last. Springer says this tool definitely has a learning curve and suggests reading the instructions thoroughly and giving yourself time to adjust to it. That said, so many — including Reese Witherspoon — are major fans of the Beachwaver, so it's a totally worthy haircare investment in our book.