The Verdict In Trump Organization Fraud Trial Is Finally Clear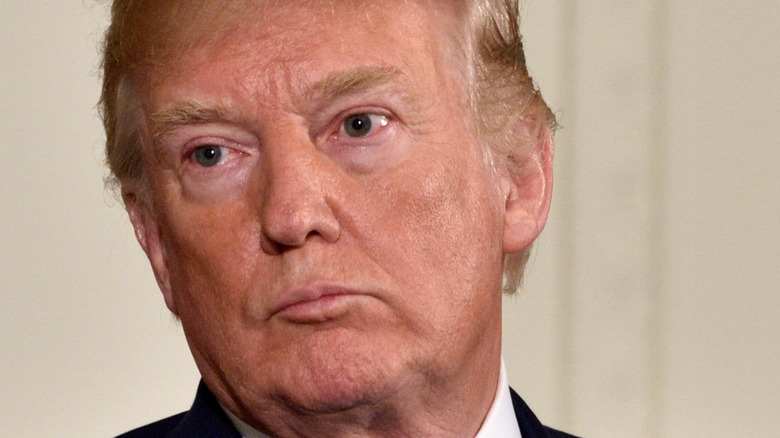 Evan El-Amin/Shutterstock
Former President Donald Trump hasn't let his slew of legal woes impact his upcoming bid for the White House. When Trump announced that he would be running for president again in 2024, he was still being investigated by multiple federal and state-level entities for the January 6 insurrection alone, per CNN.
The January 6 insurrection is not the only legal case looming over Trump as he prepares yet another presidential campaign. There are still investigations pending following the FBI raid of his Mar-a-Lago home (per The Washington Post). The seizure of several classified White House documents continues to cast a dark shadow over Trump's current political plans.
While Trump did win one legal battle, the lawsuit filed against him by his niece Mary Trump who claimed fraud, he hasn't been so lucky with his other legal battles, per The New York Times. There has finally been a ruling in the tax fraud case against the Trump Organization, which did not end in his favor.
Trump's company has been found guilty on 17 charges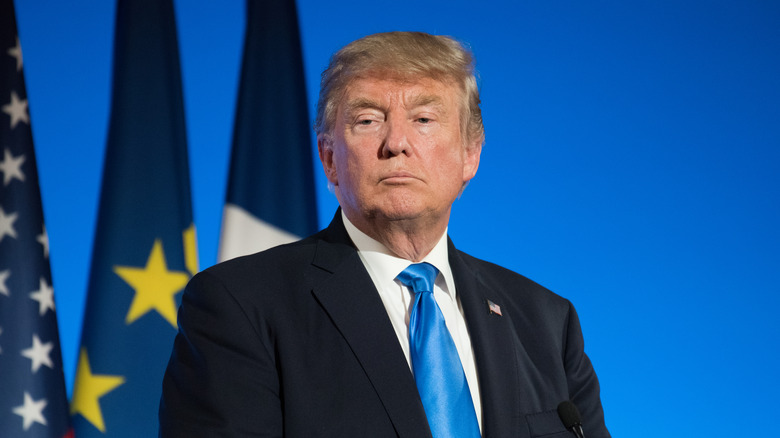 Frederic Legrand - COMEO/Shutterstock
News broke that there has been a verdict in the ongoing fraud lawsuit against the Trump Organization on December 6, 2022. The Associated Press reports that the organization has been found guilty in a New York courtroom.
A jury found two corporate groups within the Trump Organization guilty on all 17 counts with the most notable charges being conspiracy and the falsifying of business records. The court ruled that the organization helped executives commit tax fraud with the purchase of fancy Manhattan apartments and lavish cars, just to name a few of their charges.
Reuters reports that the real estate company attached to Donald Trump's name had been carrying out these illegal activities for over 15 years. While Trump's name is involved in the lawsuit, he was not charged in the case. His lawyers claim that the former president had no idea what the executives of his company were doing.