The Four Attributes Prince Harry Says Meghan Markle Shares With Princess Diana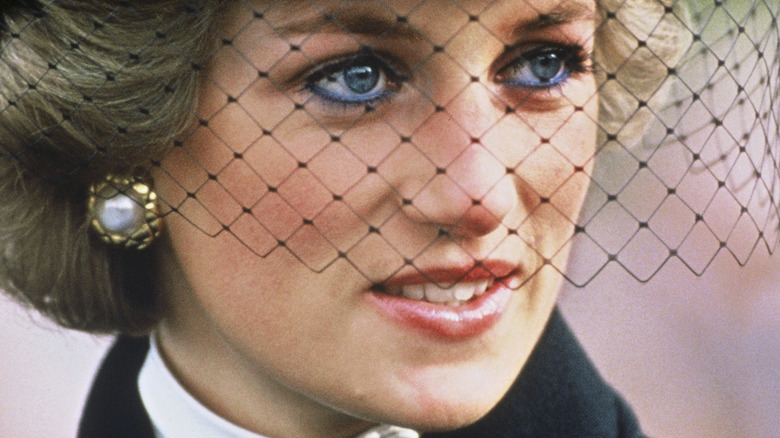 Anwar Hussein/Getty Images
It's no secret that Prince Harry was incredibly close to his mom, Princess Diana, even though he was quite young when she died. In the years following her tragic death, Harry has done his best to keep his mother's memory alive, and she always seems to be a driving force behind the things that he does and the decisions that he makes. Since becoming an adult, finding love, and becoming a father, Harry's mother has never been far from his mind and he has often been asked how he thinks his mom would feel about the choices he has made. 
After getting engaged to Meghan Markle in 2017, for example, the couple sat down for an interview with BBC News. During that interview, Harry was asked how he thinks his mom would feel about the engagement — and about Markle. "I think she would be over the moon, jumping up and down, so excited for me. But then, as I said, [she] would've probably been best friends with Meghan," he said. "It is days like today when I really miss having her around and miss being able to share the happy news, but with the [engagement] ring and with everything else that's going on, I'm sure she's with us, jumping up and down somewhere else."
In the new Netflix documentary "Harry & Meghan," the Duke of Sussex talks more about his mom and, at one point, he compared her to his wife.
Prince Harry notices similarities between Meghan Markle and his mom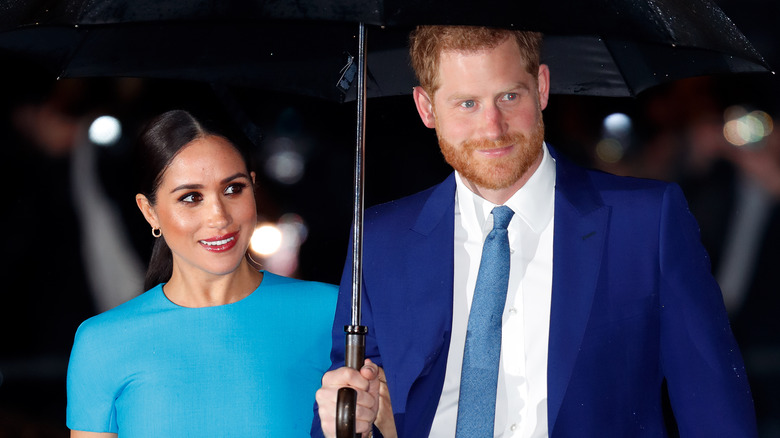 Max Mumby/indigo/Getty Images
On December 8, Netflix released the first three episodes of the new "Harry & Meghan" documentary. In it, Prince Harry talks a bit about his childhood and about his mother, Princess Diana, who died in a car crash in 1997. According to the Duke of Sussex, Meghan Markle and Princess Diana have a lot of similarities. "So much of what Meghan is and how she is so similar to my mom. She has the same compassion, she has the same empathy, she has the same confidence. She has this warmth about her," he said in the first episode of the six-part series. 
This certainly isn't the first time that Harry has drawn comparisons between his wife and his mom. And while some have been positive, others have been downright frightening for the prince. For example, Harry has previously compared the media coverage that Markle has received to what surrounded his mother, according to USA Today. In fact, the Duke of Sussex has said that this is the main reason that he felt that he needed to get his family out of the UK. 
"History was repeating itself. My mother was chased to her death while she was in a relationship with someone that wasn't white and now look what's happened. You want to talk about history repeating itself, they're not going to stop until [Meghan] dies," Harry said on his AppleTV+ docuseries "The Me You Can't See," according to People magazine.