The Skincare Step Sofia Richie Never Skips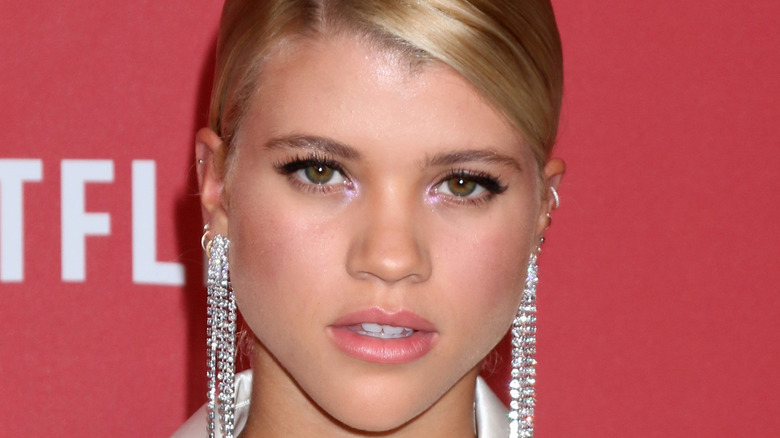 Kathy Hutchins/Shutterstock
If you haven't heard of Sofia Richie, you've probably heard of her family members. Her father is famous singer Lionel Richie, and her half-sister is fellow fashion-lover Nicole Richie (via IMDb.) But, as the years have passed, the model has grown into a success all her own, becoming a social media superstar. She has more than 7 million followers on Instagram, where she regularly posts gorgeous selfies and sweet photos with her fiance, Elliot Grainge, per Yahoo! News.
There are some social media personalities we look to for guidance in makeup tricks, others for hot new outfits, and still others for the latest in hairstyles. Richie is one whom people turn to for all the above, but it's her skincare that really has us eager to know her secrets.
Fans can't get enough of Richie's dewy, blemish-free skin, and we can't either. We've been dying to know what skincare steps she takes to keep her skin looking flawless at every turn, and we've finally found it.
She never forgets to wear this product
It turns out that Sofia Richie is all about protection and practicality when it comes to her skincare routine. She knows the secret to beautiful skin isn't covering it up with makeup every day. Taking care of your skin with the proper products is what will give you visible results.
That's why Richie always wears sunscreen. It's the skincare step she never skips. Talking with Byrdie, she praised SPF as one of the most important steps in her daily morning routine.
Her absolute fave sunscreen? The NudeStix NudeScreen Daily Mineral Veil SPF 30, which goes for just $35 at Ulta. "It's lightweight, and the warm shade adds a slight tint to my skin," she said.
However, it can sometimes be tricky to wear sunscreen when you're planning to wear makeup over it. Makeup.com suggests you use sunblock — or a moisturizer with a high SPF — as your base, let it set into the skin, and then put your makeup on afterward. Even if your foundation claims to have SPF, the best sun protection comes from sunscreen designed for the task.
This serum works for Sofia Richie's sensitive skin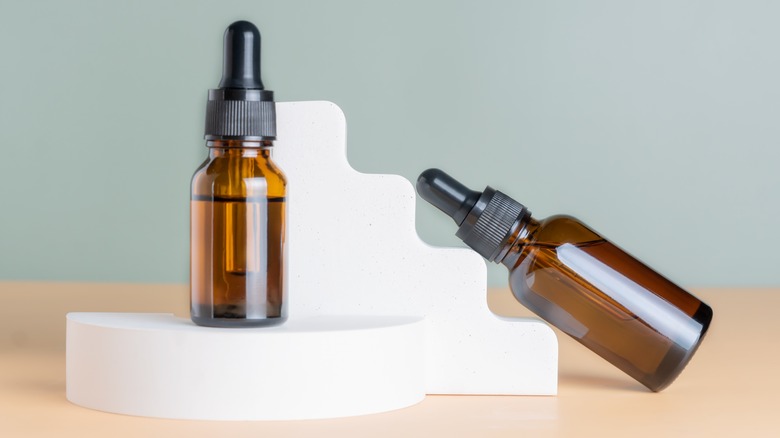 Irina Kvyatkovskaya/Shutterstock
In a skincare tutorial shared with Vogue, Sofia Richie explains how she's had sensitive skin for as long as she can remember. With skin prone to breakouts, she has to be mindful of the products she introduces to her routine.
If you're in the same boat and looking for a skincare routine for sensitive skin, you should try the Rodial Soft Focus Glow Booster Drops. Richie uses this illuminating serum after applying sunscreen to give her skin a soft glow. It makes for the perfect base for makeup because it moisturizes and softens the skin.
The serum also contains antioxidants, which are basically superfoods for your skin. Per Verywell Health, antioxidants can calm inflammation, prevent UV damage, and even slow premature aging caused by factors like smoking or pollution.