Prince Harry's Admission About His Childhood With Princess Diana Is Full Of Emotion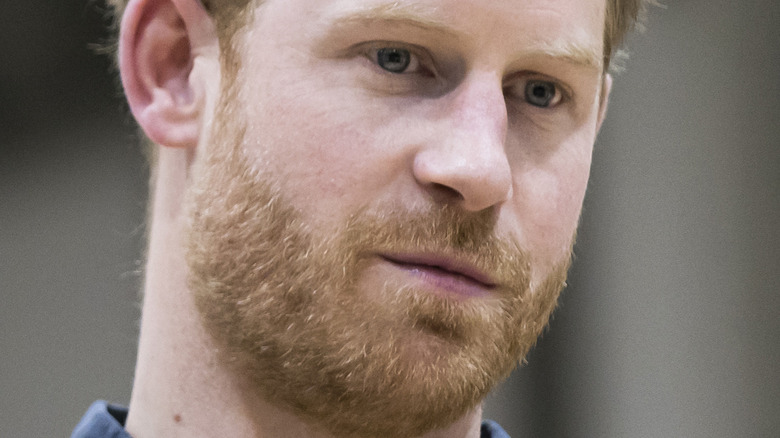 Tomohiro Ohsumi/Getty Images
Prince Harry, Duke of Sussex, and Meghan Markle, Duchess of Sussex, made quite the collection of bombshell admissions in their Netflix series, "Harry & Meghan," which dropped its first three episodes on December 8. The couple got pretty candid about what it's really like to be them, including Meghan opening up about the racism she and her mother faced while she and Harry were senior members of the royal family. "I genuinely didn't think about [that]," Meghan admitted as she recalled how her mother, Doria Ragland, was subjected to racist abuse. "Within that first week that it became public knowledge, the first story was 'Harry's new girl is (almost) straight outta Compton.' And I was like, 'Whoa,'" Harry added.
But it's not just Meghan's mom the couple spoke openly about in the forthright documentary series. Harry — who has discussed his mom the late, Diana, Princess of Wales, on multiple occasions since her tragic death in 1997 — got very candid about his mom in the Netflix series, making a heartbreaking confession about his childhood.
Prince Harry doesn't have many memories of his mom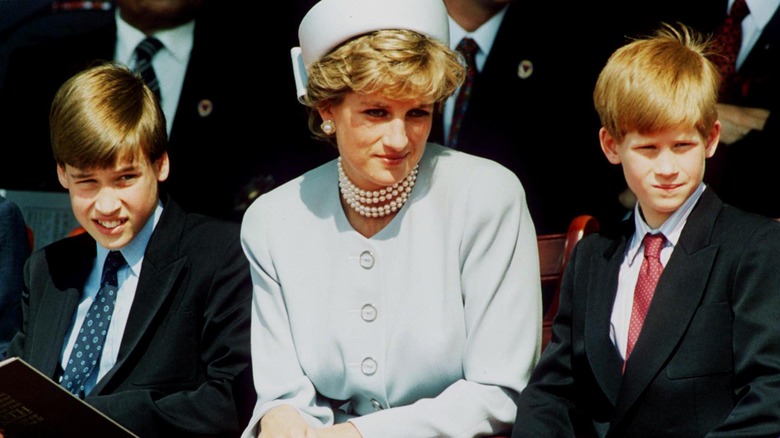 Anwar Hussein/Getty Images
Prince Harry made the sad confession in Episode 1 of "Harry & Meghan" that he doesn't have many memories of his late mom, Diana, Princess of Wales. The Duke of Sussex was just 12 years old when Princess Diana died in a horrific car accident in France. "I don't have many early memories of my mum. It was almost like internally I've blocked them out. But I always remember her laugh, her cheeky laugh," he shared. "And she always said to me, if you get into trouble just don't get caught. And I'll always be that cheeky person inside," he added. But while it sounds like there are some things Harry won't let himself remember about his childhood, he made it clear that he does look back fondly at his time growing up, sharing, "[It was] filled with laughter, filled with happiness and filled with adventure."
Harry previously admitted that his mom actually had something to do with him leaving royal life behind, as it was thanks to the money she left him in her will that he was able to quit his royal duties. "My biggest concern was history repeating itself. I think [my mother] would feel very angry with how this has panned out, and very sad. But, ultimately, all she'd ever want is for us to be happy," he told Oprah Winfrey during their March 2021 interview, "Oprah with Meghan and Harry."
Prince Harry sees a lot of Princess Diana in Meghan Markle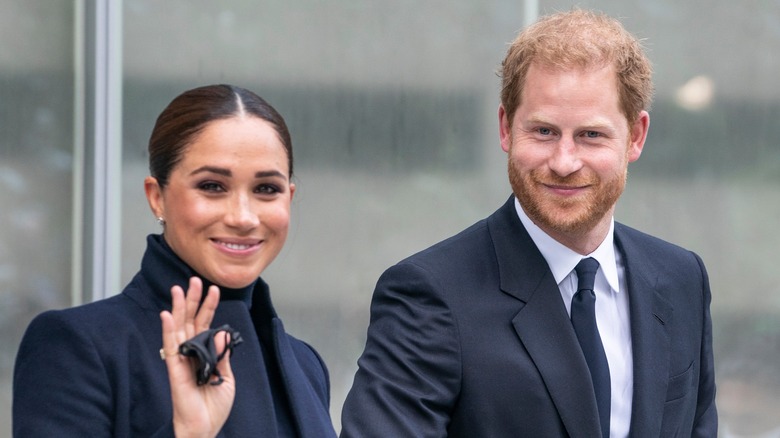 Lev Radin/Shutterstock
Prince Harry also shared in "Harry & Meghan" that he sees a lot of his late mom, Princess Diana, in his wife, Meghan Markle, Duchess of Sussex. "So much of who Meghan is, is so similar to my mom," he sweetly explained, sharing some of the amazing qualities the two embodied. "She has the same compassion, empathy and confidence. She has this warmth about her," he gushed of the former "Suits" star.
It's previously been claimed that one of the reasons Harry fell in love with Meghan was because he saw so many of his mom's sweet nature in her. Diana's former butler, Paul Burrell, made the claim to Closer in 2020, explaining (via Perth Now), "Harry went for and married Meghan because she's like Diana. Both women who would always stand up for what they believe in and wouldn't be pushovers."
But, back to the Netflix series, as Harry also delved deeper into his mom's untimely death. "My mum was harassed throughout her life with my dad. But after they separated, the harassment went to new levels," he explained, referring to the way Diana was hounded by the press. He then recalled the controversial move that saw him and William walk behind their mother's coffin, stating, "The U.K. literally swept me and William up as their children. An expectation to see myself and William and I out and about was really hard for the two of us."