Rumor Of Meghan And Harry's Late-Night Debut Gets Squashed As Quickly As It Started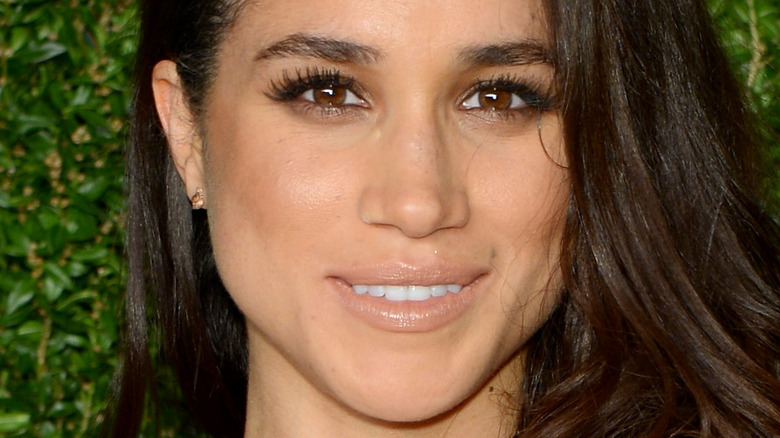 Andrew Toth/Getty Images
Prince Harry, Duke of Sussex, and Meghan Markle, Duchess of Sussex, are the names on everyone's lips as they continue to speak out about their time as senior members of the royal family before making the decision to step back and move from London, first to Canada, and then to California.
The duo have been making bold confessions left, right, and center, it seems, making various TV appearances to share their truth. Of course, the big one came in March 2021 when Meghan and Harry teamed up with Oprah Winfrey for the shocking tell all "Oprah with Meghan and Harry," which was full of bombshells. Then came Harry's series, "Watch The Me You Can't See," on AppleTV+, while he also popped up in a few more unexpected places — like "The Late Late Show with James Corden" where he headed out on a celebrity sightseeing bus with the British comedian! Meghan followed suit (no pun intended when it comes to the USA Network's "Suits") too, chatting about her life on the now defunct "The Ellen DeGeneres Show" in November 2021, where she too showed off her funny side by going undercover for a prank (which got some mixed reviews).
But are the couple now about to make another big TV talk show appearance? Well, probably not, to put it bluntly.
Prince Harry and Meghan Markle won't be chatting with Jimmy Fallon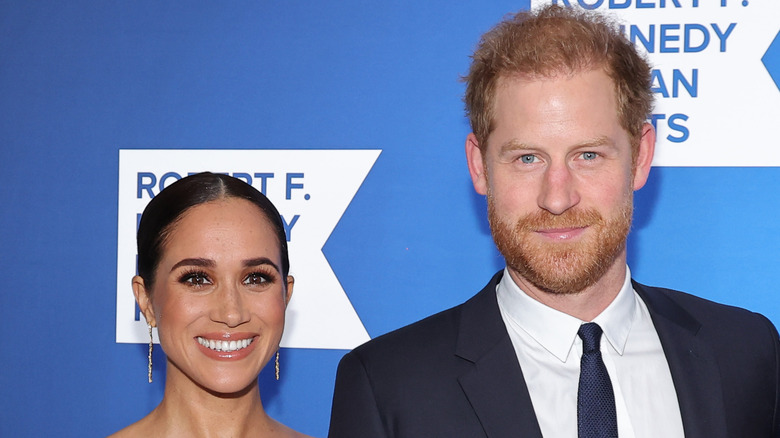 Mike Coppola/Getty Images
Despite the rumors, Jimmy Fallon hasn't actually nabbed himself two serious A-list guests for "The Tonight Show Starring Jimmy Fallon." It was rumored the late night host could be hobnobbing with royalty in the third week of December, as Page Six sources initially claimed Prince Harry, Duke of Sussex, and Meghan Markle, Duchess of Sussex, were booked to appear on the NBC show to chat about the Netflix series "Harry & Meghan." The interview would have been a massive get too, as it would have marked the former royal couple's first ever appearance on a late night show together. But, alas, it was all just speculation. Page Six retracted the original claim, confirming they will in fact not be sitting down with Fallon.
But while it seems like this one was never actually going to happen, it's believed Meghan was originally scheduled to appear on the show back in September, though a source told Page Six at the time that she had to cancel her appearance following the death of Harry's grandmother, the late Queen Elizabeth II.
Making things even perplexing? In November, NBC claimed Meghan would be a guest on the December 7 episode, though a spokesperson quickly walked back on that announcement mere hours later. "Earlier today, it was inaccurately reported that Meghan, The Duchess of Sussex would be appearing on 'The Tonight Show Starring Jimmy Fallon' on December 7," they said (via Hello!). How mysterious!