Fans Tell The List Which Winter Moisturizer Is Best For Dry Skin - Exclusive Survey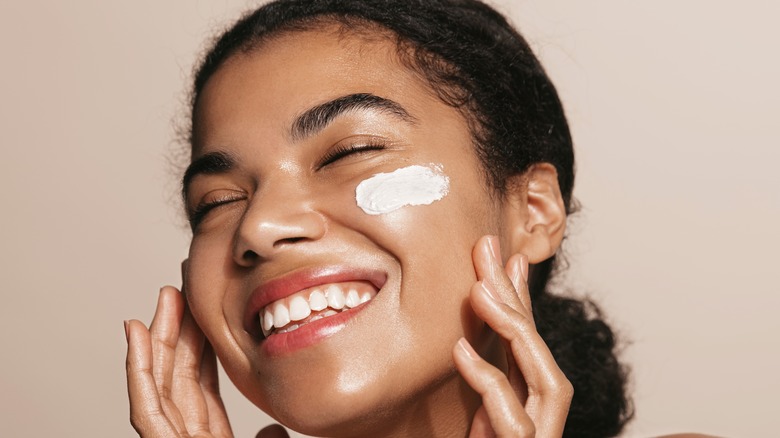 Lyubov Levitskaya/Shutterstock
We may receive a commission on purchases made from links.
Some people might consider winter the most wonderful time of year, but those who deal with dry skin might disagree. According to Harvard Health, factors like low humidity outside and dry air inside can further exacerbate skin that's already on the dry side. 
To combat these drying factors, run a humidifier to add moisture back into indoor air, use mild soap and lukewarm water in the shower to gently wash your skin, and moisturize with ingredients that attract and lock in moisture.
If you've been wanting to buy a moisturizer that will help hydrate your dry skin this winter but are apprehensive about spending lots of money, the good news is that many of the most effective moisturizing ingredients are also affordable.
Readers of The List seem to agree. In a survey that asked people what the best winter moisturizer is for dry skin, more than 80% of 602 respondents chose more affordable drugstore moisturizers. Our readers' top pick is even under $20, which is comforting to hear as the U.S. Bureau of Labor Statistics is reporting a 4.8% increase in the Consumer Price Index (CPI) of cosmetics from October 2021 to October 2022. That means everything is a bit more expensive these days.
Here are the winter moisturizers our readers voted for.
This popular drugstore brand has a fan-favorite moisturizer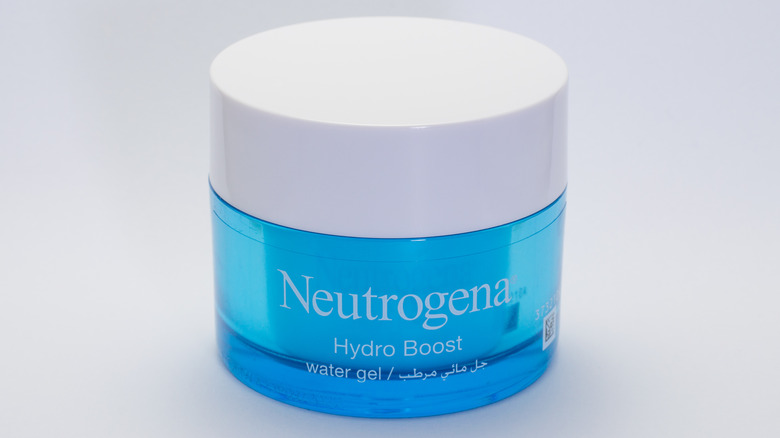 Dina Galal/Shutterstock
Almost 31% of our survey respondents said that they prefer the Neutrogena Hydro Boost Water Gel, making it the most popular winter moisturizer among our readers. This should come as no surprise as the product has great reviews, including in Real Simple, which called the product "the best drugstore moisturizer for dry skin." 
The moisturizer includes hyaluronic acid and glycerin, which are skincare ingredients you should look for in winter. Grazia India highly recommends this combination because the ingredients draw moisture into the skin from the environment and seal the outer layer of the skin, which protects it from the elements.
The lightweight gel texture readily absorbs into the skin, but, at the same time, the moisturizer nourishes your skin with rich, long-lasting hydration. This makes it the perfect moisturizer for dry skin as well as acne-prone skin because it's non-comedogenic. According to Neutrogena, the oil-free moisturizer will help fix skin's damaged moisture barrier, too.
If you have extra-dry skin, there's even a gel-cream hybrid version of the moisturizer, which contains synthetic beeswax. Per Byrdie, this ingredient acts as an occlusive, an ingredient that forms a seal on the outermost layer of the skin, which helps prevent moisture loss.
Other effective moisturizers are also from the drugstore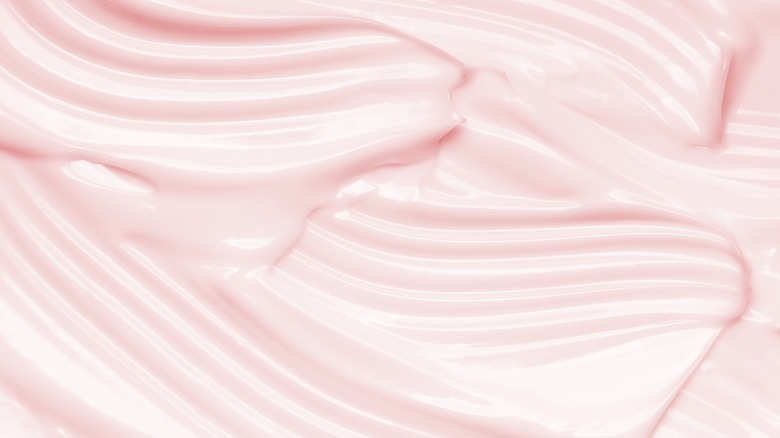 Kat Ka/Shutterstock
While Neutrogena is a drugstore staple brand for many of our readers, it seems that drugstore brands in general are more popular. Nearly 29% of survey respondents recommended CeraVe Moisturizing Cream, while roughly 21% chose Cetaphil Oil-Free Hydrating Lotion. 
Experts seem to agree with the survey results. Dr. Andrea Suarez, a dermatologist who goes by Dr. Dray, on her YouTube channel, recommends the CeraVe Moisturizing Cream as a non-irritating body cream to apply on wet skin right after showering. The triple blend of ceramides – which naturally exist in our skin and form the "glue" that binds skin cells together – helps replenish the skin barrier, especially after exposing your skin to hot water and soap. 
Verywell Health called it the best overall moisturizer for dry skin, with dermatologist Amie G. Sessa giving the product, which also contains beneficial hyaluronic acid, her stamp of approval.
The Cetaphil Oil-Free Hydrating Lotion, which was listed as the best drugstore moisturizer, also offers a lightweight texture like the Neutrogena moisturizer. Hyaluronic acid in the formula helps bring moisture to the skin's delicate surface, and it won't irritate sensitive skin. 
So, if you've been looking for the perfect moisturizer to replenish and nourish your dry skin this winter, look no further than your local drugstore.