What We Know About Celine Dion's Heartbreaking Diagnosis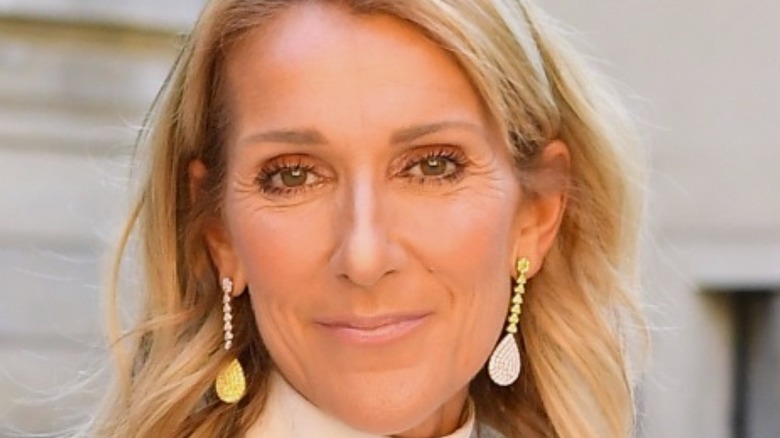 Jacopo Raule/Getty Images
Celine Dion is perhaps one of the most notable singers of our time. The French-Canadian vocalist has had a musical career spanning decades. In 1981, when she was 13, she made her television debut when she sang on a talk show. Soon, the singer became a global sensation, and, by 25, her rendition of "Beauty and the Beast" with Peabo Bryson had won a Golden Globe in 1992, an Oscar in 1992, and a Grammy in 1993.
Dion also catapulted the "Titanic" soundtrack into legendary territory with "My Heart Will Go On," when it charted at No. 1 for about four months. The song itself debuted at No. 1 on the charts. As fate would have it, Dion was not into the song, though it is now, perhaps, what she's most famous for. The single earned an Oscar, a Golden Globe, as well as four Grammys in 1999, per Vogue France. Dion has won five Grammys and earned 16 Grammy nominations in total throughout her career.
But, for many years, Dion has faced a series of health battles. After postponing a tour in 2020 due to the pandemic, she rescheduled shows for the beginning of 2022, however, those shows have not come to fruition, per NPR. She apologized to her fans on Instagram in April 2022. 
Dion then posted again in early December 2022, updating the world on her health.
Celine Dion shares an emotional video message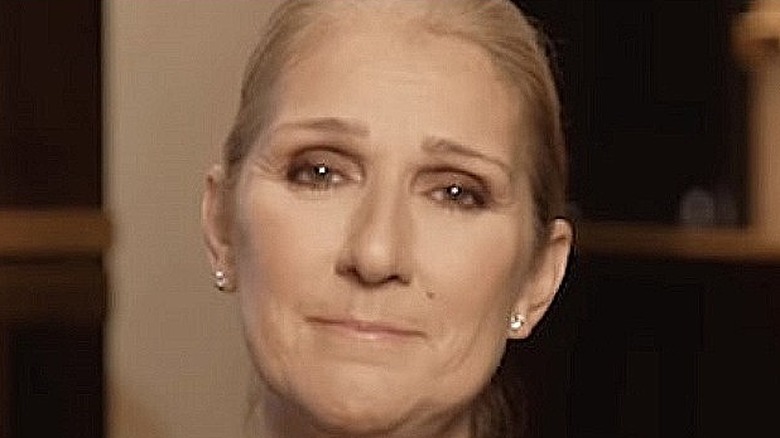 Celine Dion/Instagram
Celine Dion announced that she has been diagnosed with stiff person syndrome (SPS), a rare disease that affects one in every 1 million or 2 million people, per Johns Hopkins.
According to the National Institute of Neurological Disorders and Stroke, SPS is characterized by stiff muscles, muscle spasms, greater sensitivity to noise, and emotional distress. Those with SPS are often prone to falling, and the disease can affect one's ability to walk. With treatment, SPS can be manageable but is incurable.
On her Instagram, Dion shared an emotional video message for her fans. "As you know, I've always been an open book," she began, "and I wasn't ready to say anything before. But I'm ready now." Dion shared that she's had trouble dealing with the challenges of her longstanding health issues and that her symptoms "affect every aspect of my daily life, sometimes causing difficulties when I walk, and not allowing me to use my vocal cords to sing the way I'm used to. "
She added: "All I know is singing. It's what I've done all my life. And it's what I love to do the most." With tears in her eyes, Dion declared how much she misses her fans and performing on stage. She then thanked fans for their "encouraging wishes."
Fans rush to support the singer online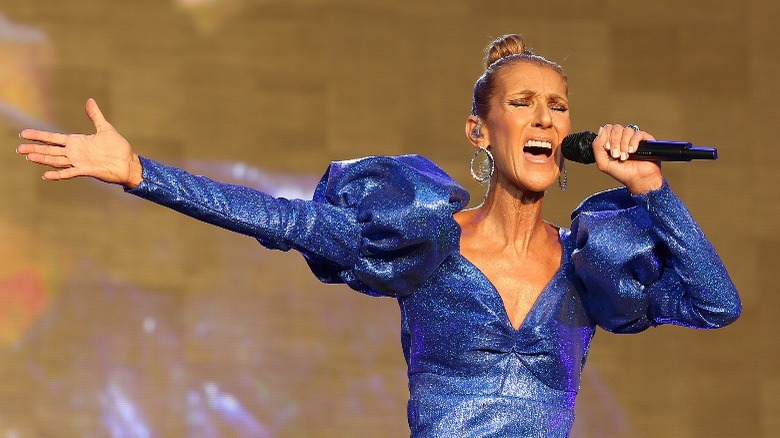 Simone Joyner/Getty Images
Celine Dion's fans rushed to show their support on social media. On Instagram, one fan commented, "Near...far...wherever you are...our hearts will go on loving you Celine! Get well soon we love you." And another wrote, "Feel better, Celine. You will be back soon — and stronger."
And, on Twitter, support continued. One user wrote, "The way I just cried over seeing Celine Dion so heartbroken over being human is one of the most heartfelt things I've ever seen...So moving and I'm so upset for her." Another echoed similar sentiments, "Celine Dion is an international treasure. Hope she gets well soon." 
Another fan recounted previous hardships Dion has been through, including her struggles with infertility and the loss of her husband and brother within days of each other. "She overcame these tragedies only to be diagnosed with stiff person syndrome, an incurable disease that affects one in a million people. No one should suffer this much," the user wrote.
But, despite the well wishes, some chose to weaponize Dion's disease for political purposes. Candace Owens, a conservative political commentator, suggested on her podcast that the Covid vaccine was to blame for Dion's illness (via Twitter). "All of these people that are popping up with rare autoimmune disorders most likely received the vaccine," she said. 
One user responded: "Wow. Where did Candace get her medical degree? She should be asking for her money back."