How To Plan For A Disney Vacation If You Or Your Child Are On The Autism Spectrum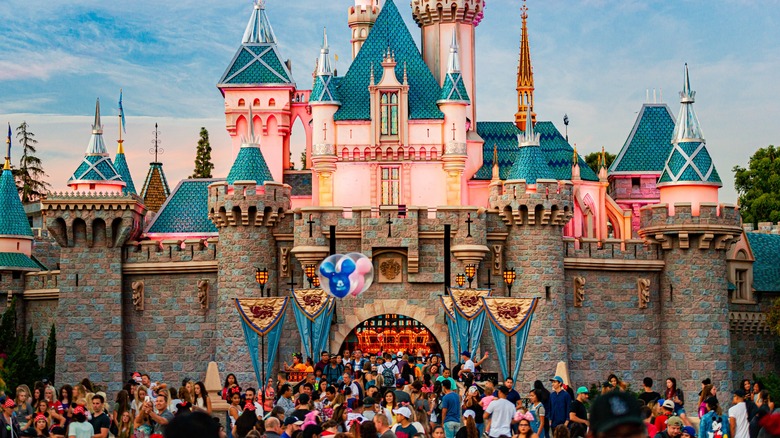 Konstantin Yolshin/Shutterstock
Enchanting sights, breathtaking rides, and iconic characters. The magical world of Disney is a memorable experience – but you want it to be memorable for the right reasons, and if you or your child are on the autism spectrum, you may need to plan your vacation to the happiest place on earth a little differently than most travel agents might suggest.
The nostalgia, Mickey ears, music, and atmosphere are just some of the highlights you'll be able to enjoy by preparing in advance for a sensory-friendly journey through Disney.
Luckily, with the rise in autism awareness, Walt Disney World now offers services specifically geared towards guests with cognitive differences to make their park a more enjoyable experience in terms of accessibility. This wasn't always the case, and while we may still have a ways to go in accommodating neurodiversity in our society, you and your loved ones can hopefully navigate one of the world's most beloved theme parks with ease and peace of mind by following these tips.
Make sure to utilize these special services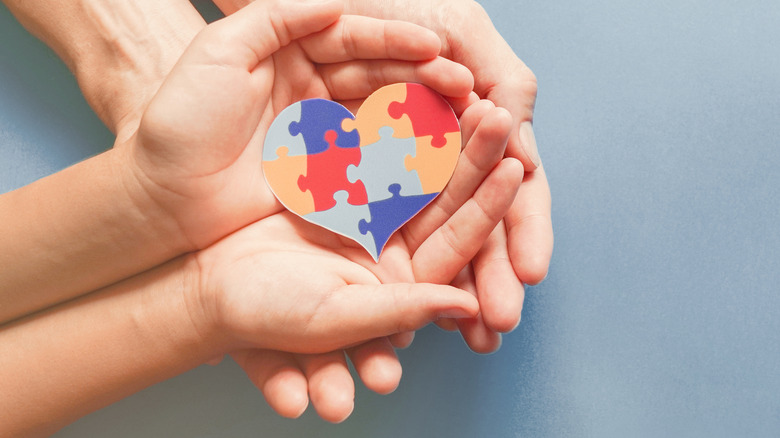 SewCream/Shutterstock
Disney World's website offers several accommodations for those on the autism spectrum that should make your Disney adventure flow smoothly.
Advance ticket purchases and a service called "rider switch" should both bring ease to your Disney day. Long, winding, noisy lines in the heat can be overwhelming for those with sensory processing issues, and purchasing tickets for rides in advance can eliminate this stress. Autism Parenting Magazine suggests stopping by guest services, where they can also offer you a calm and quiet space to wait out the long line or the option of scheduling your turn for a ride at a later time. Disney's rider switch program allows one guest to enjoy a ride while the other rider waits with the Disney-goer who doesn't wish to ride. The two riders can then switch places without waiting in line again.
Another major stressor for any Disney family is losing a child in the theme park. This fear may be heightened if your child is on the autism spectrum and has a tendency to dart away. Having your child wear an identity bracelet or even a temporary identity tattoo can be monumental in reuniting you with your child should they run away. Taking a photo of your child and what they're wearing at the start of the day can be another lifesaver – as can knowing what spots to avoid.
Choosing autism-friendly transportation, attractions, and dining experiences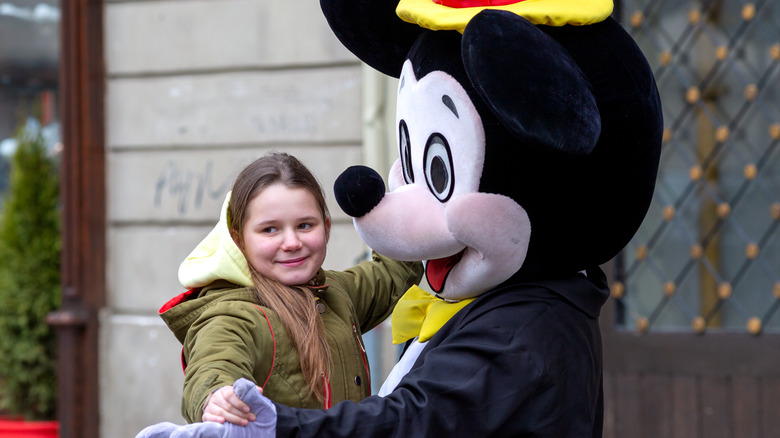 ANDRIY B/Shutterstock
Driving your own car and avoiding the not-so-serene bus environment could save your family a few meltdowns, which is generally worth it.
If your child has food sensitivities, Disney has become more of an allergy-friendly place in recent years (via Autism Parenting Magazine), and you'll likely be able to find gluten-free options at most food vending spots. If you know your child will only eat a specific brand of peanut butter on their sandwich or is only ensured to get their daily calories through their favorite home-cooked meal, opting to bring your own food is your best bet. And an added perk? This is a big cost-saver.
One last element to prepare as best as possible is to map out which rides you predict your child will enjoy and steer clear of the ones too likely to tempt fate. You know your child best, but Autism Parenting Magazine says these are your best bet for sensory sensitivities: Prince Charming Regal Carousel, Dumbo the Flying Elephant, Magic Carpets of Aladdin, Triceratops Spin, Living with the Land, Kilimanjaro Safaris, Turtle Talk with Crush, and Sea Base.
On the flip side, these rides are designed to wow the senses, which is likely not what you're after: Mickey's PhilharMagic, Journey into Imagination with Figment, It's Tough to Be a Bug!, and Dinosaur. All should enjoy the enchantment of Disney, and with these precautions and some foresight, hopefully, it will be.