Why Steve Burton Suddenly Left The Young And The Restless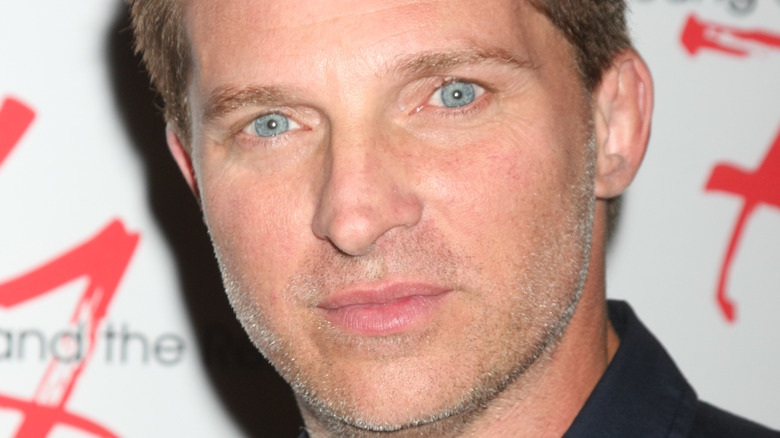 Kathy Hutchins/Shutterstock
For much of his life, Steve Burton played the legendary role of Jason Morgan on "General Hospital," becoming one of the faces of the show. Jason's friendship and chemistry with Carly Spencer (Laura Wright) and Sonny Corinthos (Maurice Benard) created many iconic moments on the series, including Sonny returning from the dead and walking in on Jason and Carly kissing on their wedding night.
However, despite the popularity of his character, Burton stepped away from the role in 2012, telling TV Guide, "['General Hospital' has] been nothing but a huge positive in my life and for my family. I have no complaints, no negative feelings at all. But it's time to go." Naturally, someone with his star power was going to end up somewhere, and luckily for "The Young and the Restless," they scooped the veteran soap actor up.
Burton signed onto "Y&R" as new character, Dylan McAvoy, a military vet, with unexpected ties to longtime characters on the show. He was eventually revealed as the long-lost son of Nikki Newman (Melody Thomas Scott) and Paul Williams (Doug Davidson). He eventually entered into a relationship with Sharon Newman (Sharon Case), and they started a life together. Burton was meshing well into the canvas, until his run came to an abrupt, unexpected end. His "Y&R" days were numbered, and he had only one landing spot in mind (via Soaps In Depth).
Burton decided not to renew his contract at 'The Young and the Restless'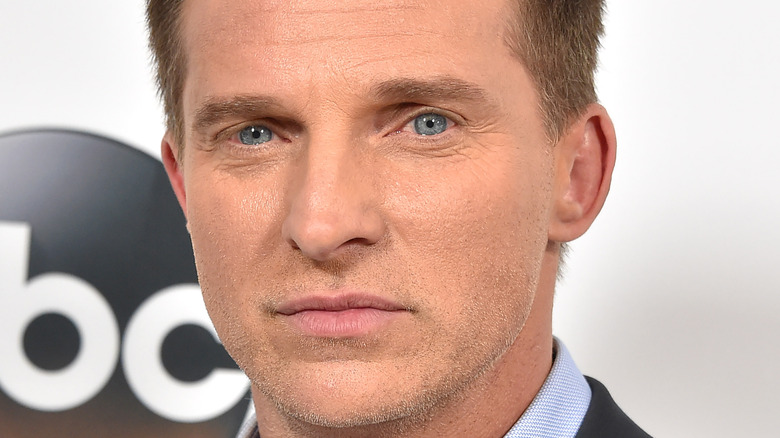 DFree/Shutterstock
Despite quickly becoming a mainstay on "The Young and the Restless," and even being given the status of a legacy character, being the son of Nikki Newman and Paul Williams, Steve Burton's long-term presence on the soap wasn't in the cards. Four years after joining the cast, Burton announced his shocking exit from "Y&R," leaving fans guessing at his next move (via Deadline).
Burton took to Twitter to comment on his exit from the soap, tweeting, "Hey everyone, with lots of reflection, I have decided to move on from ['The Young and the Restless'] at the end of my contract in Dec. I've had an amazing time, but it feels right to move on to new adventures in my life. I can't say enough about the AWESOME cast and crew. Much respect! Much luv to @CBSDaytime for the great ride. Great peeps. And thank YOU all for your support. Always! #positivityrules."
With Burton's decision not to renew his contract with "The Young and the Restless," viewers speculated about what the cause might be. The picture became clearer to viewers in the summer of 2017 when "General Hospital" began a storyline centered around a mysterious "Patient 6." At the end of one of that summer's episodes, the camera focused in on a pair of steel blue eyes — eyes that fans of Jason Morgan found all too familiar, revealing that Burton was back (via Soap Dirt).
Burton elected to reprise his role as Jason Morgan on 'GH'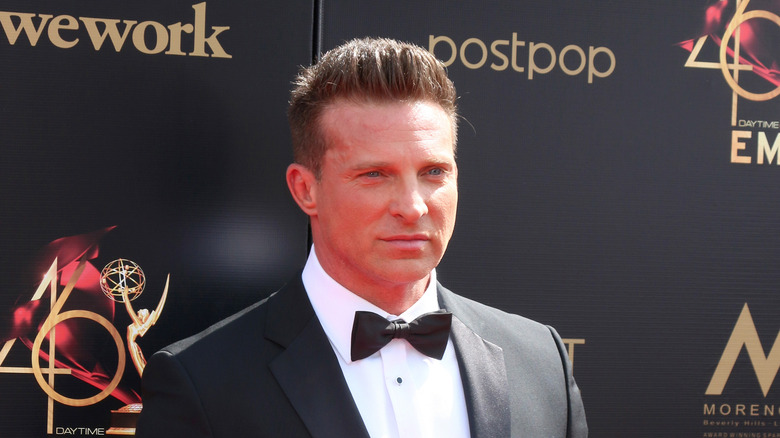 Kathy Hutchins/Shutterstock
Steve Burton's next moves in the soap world following his "Young and the Restless" exit didn't take long to materialize. "General Hospital" began their storyline involving a mysterious catatonic figure, someone trapped into their own mind, with piercing blue eyes. It was easy to figure out that Steve Burton was Patient 6, revealing his triumphant return to "GH." However, Billy Miller was already coasting in the role of Jason Morgan, so the question of who he'd be playing was anyone's guess.
Per Soap Hub, Burton commented on his "Y&R" stint wrapping up and his choice to return to "GH." He said, "I had a great run [on 'Y&R']. I was there and I won, and now, I've come home to 'GH' and I'm here." 
Burton opted out of his contract on the CBS soap to return to the series where he got his biggest break. He ultimately slid back into the Jason Morgan character, playing the role for another five years, before being fired from the show because of his refusal to get the COVID-19 vaccine. However, any hope that he'd return to "The Young and the Restless" was dashed when the actor announced he was joining "Days Of Our Lives" in a full-time capacity (via Today).