Why The Crown Crew Members Think Princess Diana's Funeral Scene Should Be 'Banned' From TV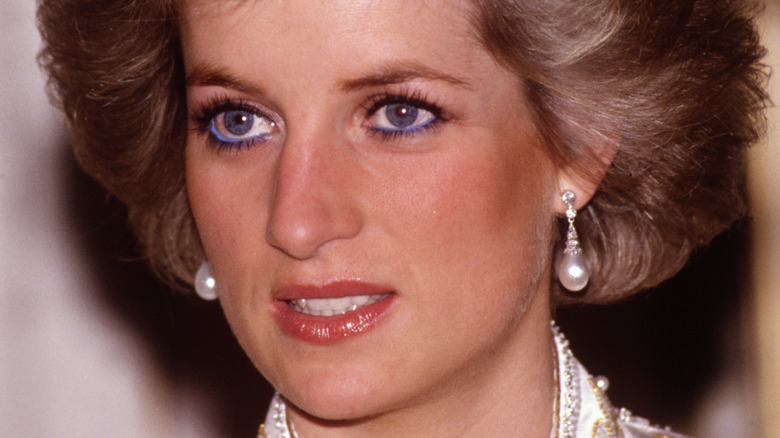 David Levenson/Getty Images
There was a considerable amount of drama surrounding Season 5 of "The Crown," even before it aired, much of which surrounded the show's portrayal of the late Princess Diana. A damning on-set report from The Sun alleged that certain crew members were feeling increasingly uneasy about the level of detail surrounding her death, which infamously occurred while Diana was in the midst of a paparazzi skirmish in Paris. 
As one insider explained, "To be going back to Paris and turning Diana's final days and hours into a drama feels very uncomfortable." They revealed that workers had voiced their disapproval over scenes they felt pushed it a bit too far. However, the source also acknowledged how difficult it is for "The Crown" to continue presenting a fictionalized version of the royal family's history as it gets increasingly close to the present day.
Both Deadline and The Sun confirmed that the moment of Diana's death was not going to be shown onscreen, but it seemed the damage was already done. And now, crew members are again expressing their discontent over scenes that did make it into the show. 
They were uncomfortable during the filming of certain key sequences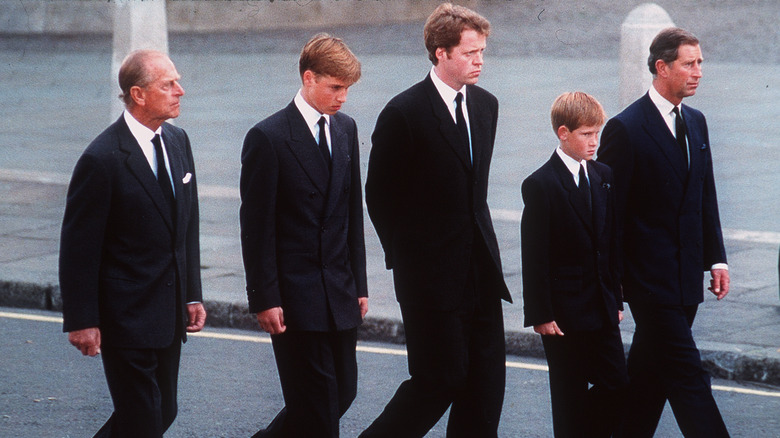 Anwar Hussein/Getty Images
"The Crown" may have lied to you several times about Princess Diana, but it's the realism of a couple of key sequences that have crew members from the hit Netflix show crying foul. The Sun reports that actor Elizabeth Debicki, who played the people's princess, had to lay in a coffin and "play dead" while, elsewhere, doctors are shown covered in blood as they fight to save her life. Even the people who worked on the show were shocked by how far these scenes went.
One asserted, "Princes William and Harry never saw their mother dead in a coffin and they shouldn't have to watch this. Nor should the British public." They continued, "The bosses went way over the top to chase ratings. Everyone was very uncomfortable doing the shoot. It is obscene and should be banned from broadcast." According to sources, several people were "visibly upset" during filming, with many worrying Diana's now adult sons would take it hard.
The boys were just 15 and 12 at the time, per Us Weekly, with the Prince of Wales describing walking behind his mother's coffin as "one of the hardest things I've ever done" in "Diana, 7 Days." Britons were reminded of Diana's funeral when Queen Elizabeth II died earlier this year. But Express' royal correspondent, Richard Palmer, confirmed The Firm wouldn't be watching "The Crown" anyway, so it seems they've avoided being subjected to what crew members witnessed in real-time.