The HGTV Show You Should Watch If You're A Libra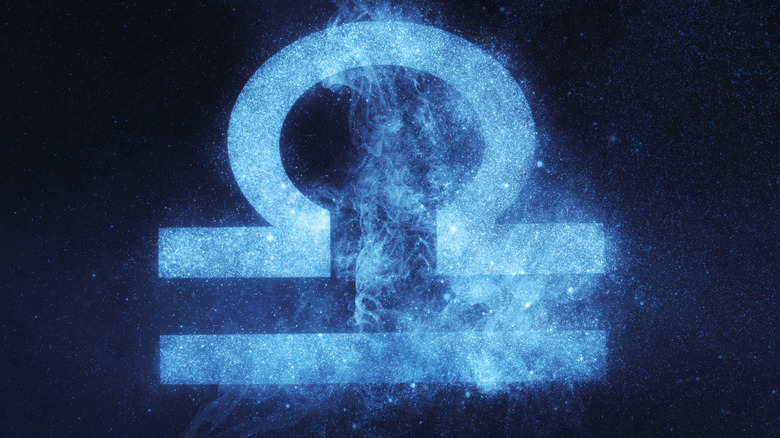 Allexxandar/Getty Images
They say that no one can live a truly balanced life, but Libras come awfully darned close. The seventh sign of the Western zodiac is represented by the scales, and Libras live up to that reputation in their love of fairness and equilibrium. As Astrology points out, even their birth season is well balanced: Libras are born between September 23 and October 22, the time when the heat of summer seamlessly mellows into the brisk days of leaf-peeping and pumpkin spice. 
Among the best characteristics of Libras is their wonderful imagination. With their ability to see the graceful swan in every ugly duckling, they can repurpose the objects others might throw away. They also have a great sense of color and style, making them excellent decorators. As one of the four cardinal signs of the zodiac, Libras are skilled at launching projects, starting trends, and leading teams. These qualities make them the ideal viewers for HGTV's wide array of home-improvement shows. While some signs might fret about the disorder and mess of knocking down walls (we're looking at you, Virgo), or criticize the design as too traditional (as an eccentric Aquarius would), Libra enjoys watching creative designers transform homes from blah to brilliant. While just about any HGTV program will appeal to the Scales-born viewer, there are certain shows that seem particularly well-suited to this sign.
Libras will appreciate Flip or Flop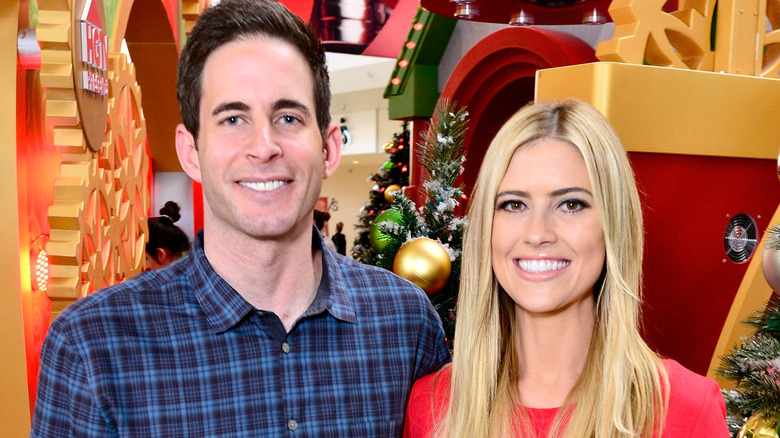 Jerod Harris/Getty Images
As an air sign, Libras thrive on communication and partnership, and their innate sense of justice makes them excellent at compromising. What better HGTV show for this partner-minded sign than "Flip or Flop"? As Entity points out, Libra viewers can relate to formerly married hosts Tarek El Moussa and Christina Hall as they work together to buy neighborhood eyesores, turn them into showpiece homes, then try to sell them at a tidy profit. The Scales-born also adore beauty and harmony, so they can find great satisfaction in watching the couple modernize outdated kitchens and replace tacky wallpaper with striking tilework.
Sadly, El Moussa and Hall filed for divorce in 2017, and both went on to find new loves. However, the exes continued to work together on the show until its finale in spring 2022, and with the exception of some dust-ups, they've largely stayed amicable for the sake of their children, according to Us Weekly. This is just the kind of arrangement that warms a Libra's heart; ruled by the "love" planet Venus, this sign is known for being romantics who crave peace in all their partnerships. Hall actually married twice in the short period after the divorce, first to Ant Anstead, and then to Joshua Hall. This is also something Libras can relate to: They don't like to be single for long, which can lead them to bounce between relationships.
Libras will also enjoy these HGTV shows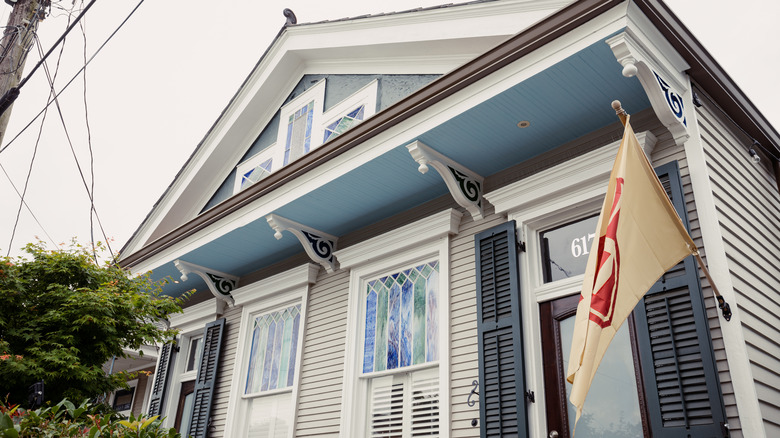 Bloomberg/Getty Images
For those Librans who have already binge-watched all nine years of "Flip or Flop," there are other HGTV shows that are equally suited to their aesthetic. For instance, "Luxe for Less" features not only a cooperative design team led by Michel Smith Boyd, but its theme of creating expensive-looking design on a small-scale budget will please the balance-loving Scales. Faithful "Flip or Flop" Libra fans will want to tune in to "Christina in the Country,"  which follows Christina Hall as she takes her reno skills to her new husband's home state of Tennessee. And for Libras who can't get enough of teamwork-based reno shows, there's "Fixer to Fabulous," starring husband-wife team Dave and Jenny Marrs. 
Libra's home aesthetic runs toward the single- and double-shotgun-style homes New Orleans is famous for (like the one shown here), according to Apartment Therapy. This makes "Selling the Big Easy" a must-see for this zodiac sign. A team of NOLA Realtors show prospective buyers around gorgeous historic homes and help sellers make their homes walk-through ready. And with their flair for seeing inner beauty in everything, Libras will love watching the mother-daughter team of Karen Laine and Mina Starsiak of "Good Bones" transform the worst eyesores into gorgeous dream homes.