Lacey Chabert Takes Firm Stance On Hallmark Amid Candace Cameron Bure's Fallout With The Network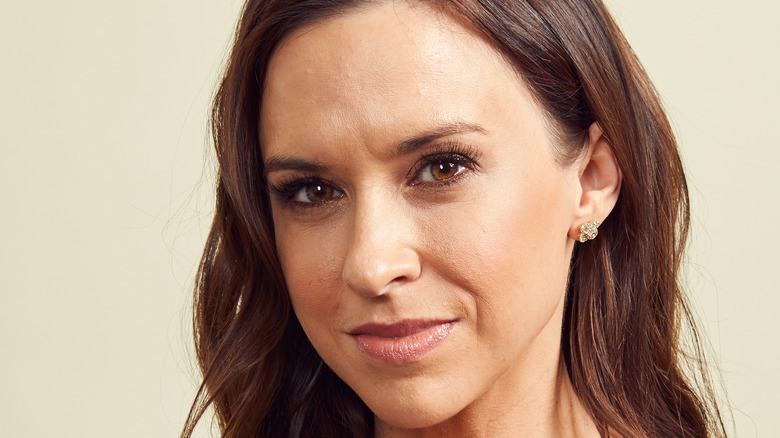 Emily Assiran/Getty Images
The Hallmark Channel is a staple during the holiday season. While there's certainly a market for Hallmark movies throughout the year, the network truly shines during the holidays, boasting high ratings and even higher paychecks for the company (per Forbes).
Many stars have taken to the television network to play leading roles in popular made-for-TV movies. "Full House" and "Fuller House" alum, Candace Cameron Bure had a career resurgence with the network (via Variety). From child star to Hallmark Christmas queen, Bure thrived in the predictable but comforting films she starred in.
However, it seems recently that Bure's relationship with the network went sour. She announced in April that she would be leaving Hallmark for a rival channel, abandoning her throne as the Christmas queen. She left to go to the channel's biggest rival.
Bure did not leave the network quietly. She recently made some harsh words about the company that another Hallmark star, Lacey Chabert, had to clap back on.
Chabert doesn't agree with Bure's comments about the company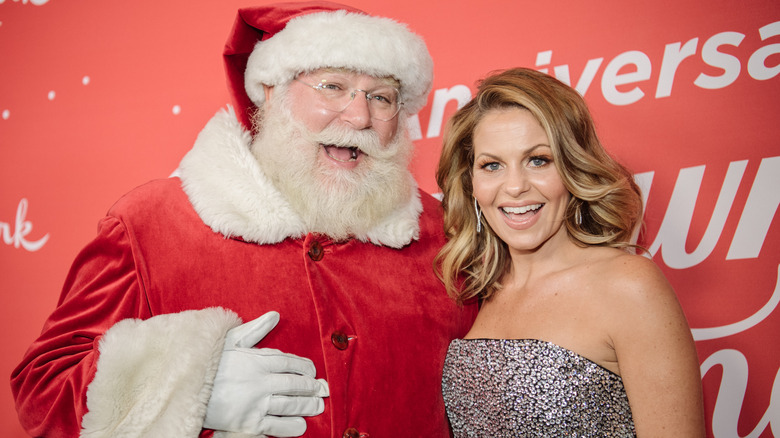 Morgan Lieberman/Getty Images
Candace Cameron Bure, once the Christmas queen of Hallmark, left the network earlier this year for a job with their biggest rival, GAC Media (via Distractify). A statement claimed that she left to star, produce, and develop her own films with her new team, but her exit may have been deeper than that.
When Bure took to social media and shared that she had taken issue with Hallmark's new leadership, Lacey Chabert of "Mean Girls" and Hallmark fame had to clap back, according to Variety.
"Any shift I've felt has been embracing our creative ideas," Chabert shared when asked how she felt about the comments Bure made regarding the management of Hallmark. "And it's my responsibility to the audience who continue to tune into my movies that I give the best I have to offer. That's always my mission. I'll never abandon what Hallmark means for me, which is that everything is centered around the heart. I don't think there are any plans for that to change anytime soon."
It's clear that Chabert is standing firm with Hallmark, even while Bure and the company continue to butt heads.