What Ever Happened To Claire On Days Of Our Lives?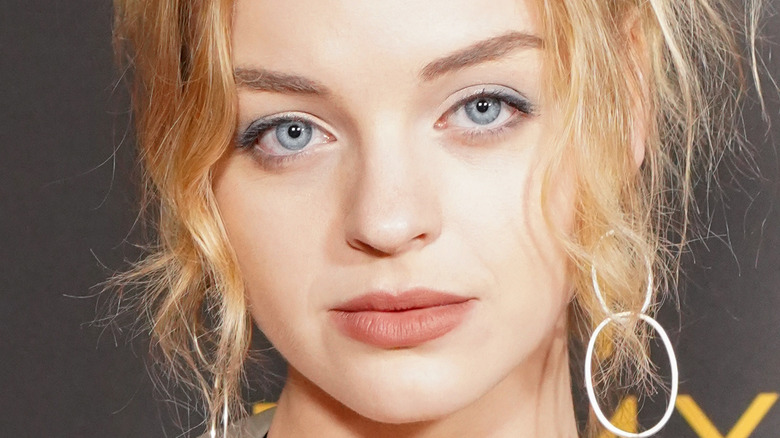 Rachel Luna/Getty Images
"Days of Our Lives" fans know how important family is to the characters on the show. The soap opera often celebrates family connections, and some of Salem's families go back generations. So many legacy characters have come in and out of Salem over the years, and one of the most interesting is definitely Claire Brady. Claire has family ties to some of the most popular iconic soap opera characters of all time. Her parents are Shawn Brady and Belle Black, making her the granddaughter of two iconic supercouples, Bo and Hope Brady and John Black and Marlena Evans, per Soap Central.
Through the years, viewers have watched Claire grow up, but her life hasn't been easy. The character has faced a lot of trauma and heartbreak and dealt with some heavy situations during her young life. Even Claire's conception was a disaster. At the time, Shawn and Belle were married to other people. Belle had wed Philip Kiriakis, and Shawn had fallen for Mimi Lockhart. Both couples were struggling to conceive, so they opted to try IVF. However, there was a disaster at the lab when the specimens were switched (via Soap Hub). This led to Philip being the father of Mimi's baby and Shawn becoming the father of Belle's.
Of course, things got messy from there, and Claire's childhood was filled with drama.
Claire's childhood was filled with unbelievable drama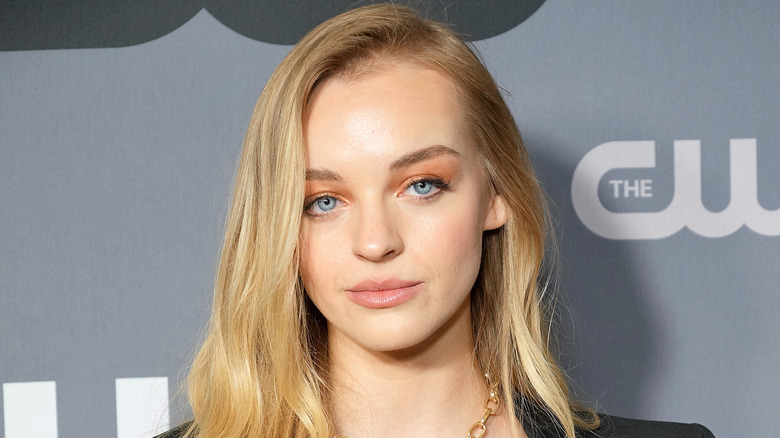 Kevin Mazur/Getty Images
Not long after Claire Brady's birth, "Days of Our Lives" viewers watched her become very ill (via Soaps in Depth). It was revealed that the little girl needed a liver transplant to survive, and testing confirmed that Shawn Brady (then Jason Cook) was her biological father. To make matters worse, Shawn was forced to deal with the fact that his young brother, Zack Brady, had been hit by a car and killed. Ultimately, it was Zack's organs that saved Claire's life.
Following Claire's health crisis, Philip Kiriakis (then Kyle Brandt) was devastated to learn that he wasn't her father. He even sued his ex, Belle Black (Martha Madison), for custody of the little girl, which caused her and Shawn to leave Salem and head to Australia by boat (via Soap Central). During this time, a storm hit the family while they were at sea, and Claire was lost in the wreckage. However, she was eventually found in Chicago. The ordeal caused Philip to bury the hatchet with Belle and Shawn, though they didn't get to spend much time as a happy family.
Soon after, Claire was kidnapped and was later discovered to be living in Ireland. Belle and Shawn, along with many other Salem residents, headed to Ireland for answers. On the way home, a plane crash took the life of Shawn Brady Sr. After so much drama in her young life, Claire's parents took her away from Salem to sail around the world, per Soaps.
Claire suffered serious mental health issues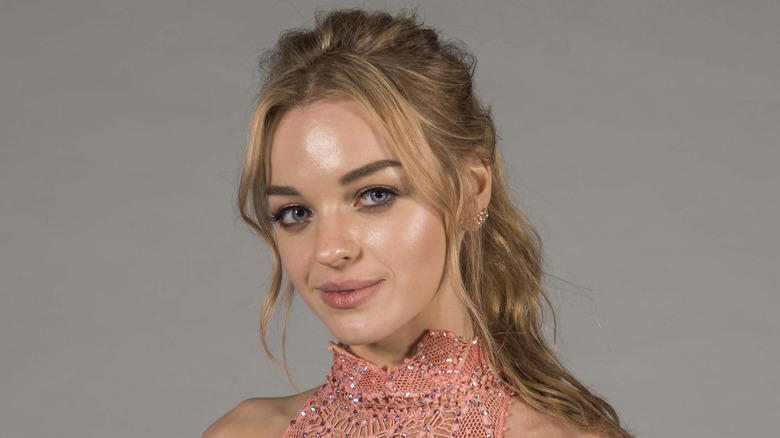 Michael Bezjian/Getty Images
"Days of Our Lives" fans didn't see Claire Brady again until 2015, when she was aged into a teenager, then played by Olivia Rose Keegan (via Soaps in Depth). Claire returned to Salem with dreams of becoming famous and revealed that she wanted to be a singer. She was consumed with the thought of fame and fortune and even became addicted to using social media to build up her following. 
She eventually met Tripp Johnson (Lucas Adams) and developed a huge crush on him. However, Tripp had feelings for Claire's aunt, Ciara Brady (Victoria Konefal). Later, Claire and Ciara also battled over Theo Carver and competed against each other to win a modeling contest. Claire's bad blood towards Ciara went from bad to worse when she began to develop mental health issues and even tried to kill Ciara by lighting a cabin on fire where she was staying.
Eventually, Claire began dating Tripp but was angry when he offered to marry Haley Chen so that she could get a green card. Claire became so jealous of the fake relationship that she tried to set another fire to kill them. Claire later admitted to the arson and was taken to Bayview Sanitarium, per Soaps. After receiving treatment, Claire was released from the mental hospital and made amends with Ciara. She later took a job working with Theo in Africa and left Salem behind.
If you or someone you know needs help with mental health, please contact the Crisis Text Line by texting HOME to 741741, call the National Alliance on Mental Illness helpline at 1-800-950-NAMI (6264), or visit the National Institute of Mental Health website.