Can You Have A Successful May-December Romance?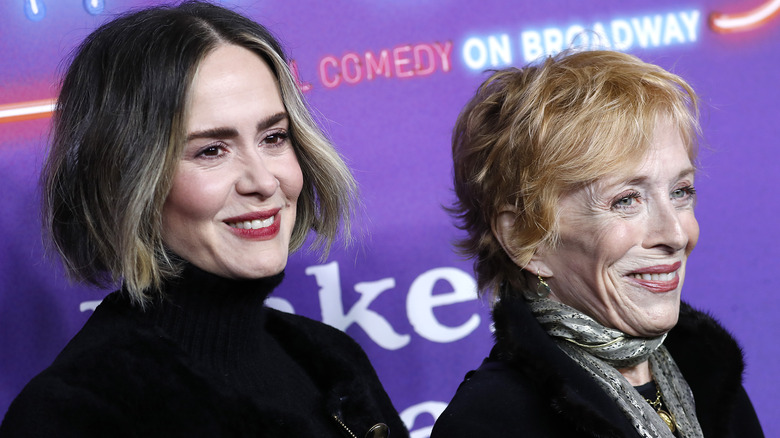 John Lamparski/Getty Images
Take one look at the so-called Hollywood "It" couples, and you'll discover that a good number of them are May-December relationships or relationships with a significant age gap. Think Priyanka Chopra and Nick Jonas, Beyoncé and Jay-Z, Blake Lively and Ryan Reynolds, and George and Amal Clooney. Many fans celebrate these couples without making a big deal out of their age discrepancy.
But what's ironic is when people know of couples in real life with big age gaps, they tend to get judgmental. What gives? According to psychologist Dr. Elena Touroni, it's because "in many cultures, it is not considered acceptable to fall in love with someone who is much older or younger than you." She told BBC, "From an evolutionary perspective, the drive to have a family can have an impact on who we choose to have a relationship with — both from a biological perspective but also in the sense of both parents being alive to raise the child."
Behavioral science professor Grace Lordan also told the outlet that the "marital satisfaction of different-aged couples declines more than similar-aged partners." The divorce rate is higher, too. But even if this is the case, there are still May-December relationships that thrive. As it turns out, they can work if both parties involved put in the effort.
May-December relationships can work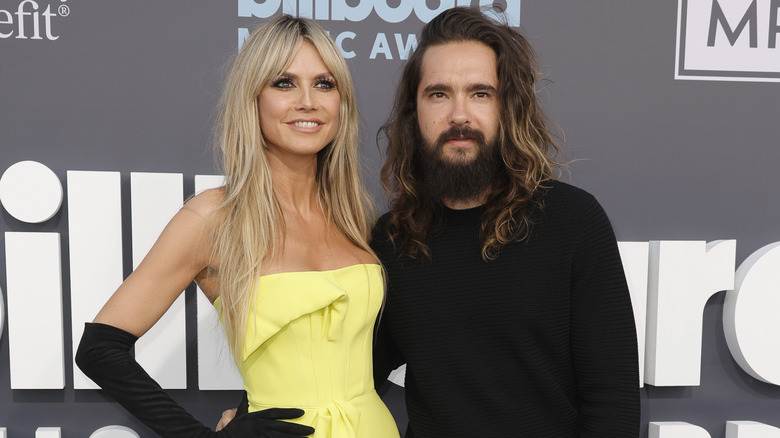 Frazer Harrison/Getty Images
When Heidi Klum first got together with her husband Tom Kaulitz, she noticed that people weren't welcoming. "A lot of people were, you know, not giving us the positive vibes when we first started dating because I'm 16 years older than him," she shared SheKnows, adding that eventually, they learned how to shrug it off because, at the end of the day, they know how to make their relationship work. "But I feel like, there too, if it feels right when you close your door at home and you know what you have together, I think that is the most important thing."
It looks like they're on the right track, as Dr. Beverly Palmer explained to Good Housekeeping that age-gap relationships, or AGRs, can work if "the attraction is more than just passionate love or social exchange, and if there are other things that hold them together and not just initial passion or wanting to be young again." But Dr. Mike McNulty notes that couples in May-December relationships may find it much harder to maintain their bond, especially when they also have to deal with negative perception from their social circle. To form a long-lasting union, he suggests enlisting the help of couples therapy and workshops as well as building rapport with people in similar situations.
Tips for May-December couples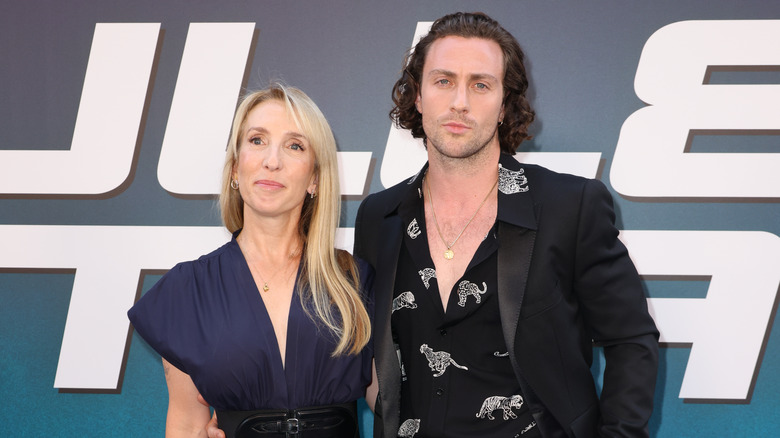 Pierre Suu/Getty Images
Age is indeed just a number for May-December romances. If you're involved in one, it may seem like you're in an "us against the world" type of situation, there are a myriad of ways to bridge the age gap between you and your partner. For one, outside comments about your relationship should fall on deaf ears. Director Sam Taylor-Johnson, who's in an age-gap relationship with Aaron Taylor-Johnson, told The Hollywood Reporter that the key is ignoring what others say. "If I gave a second thought to other people, I would be the unhappiest person, probably still in a miserable marriage," she dished. "People like to talk about it. I'm like, 'Yeah, but it works better than my last marriage.' It's lasted longer than a lot of my friends' marriages."
Meanwhile, social worker Ruschelle Khana advises couples in AGRs to "work on building memories and experiences together that support a relationship from growing apart." She also told Brides that actively finding common interests is incredibly important. After all, you likely already have acknowledged your vast differences from the get-go, so offsetting that with shared interests can be a game-changer.
And just like in any other relationship, you should learn how to set and manage expectations. Recognizing that you are in different parts of your life is one thing, but setting expectations about what you hope to get from one another is arguably more crucial. Both parties need to have a clear understanding of where the relationship would go to avoid any potential disappointment, and worse, resentment.