The Young And The Restless Star Beth Maitland Suffered A Tragic Loss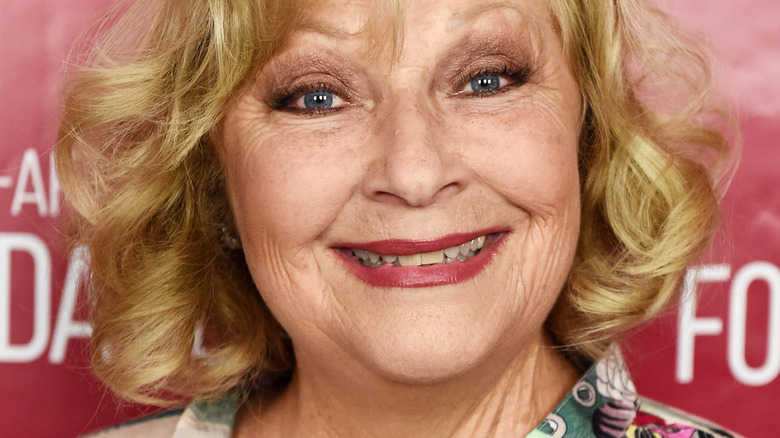 Amanda Edwards/Getty Images
"The Young and the Restless" and the fictional citizens of Genoa City are, at their core, defined by family. There are many families that have come and gone throughout the years on "Y&R," but for decades, the Abbott family has remained a pillar of the community. Despite Jack Abbott (Peter Bergman), Ashley Abbott (Eileen Davidson), and Bill Abbott (Jason Thompson) getting most of the screen time, Traci Abbott (Beth Maitland) is at the heart of the family.
Maitland's warmth and inner glow shine in every scene, with her character often being the voice of reason throughout many of the family's legendary disputes. However, despite the love she shows her fellow Abbotts, the character hasn't had a proper romance in decades. A couple of years ago, it appeared as if writers were heading in the direction of a love story with Daniel Goddard's Cane Ashby. This seemed promising given their substantial age gap, but the plot was abruptly abandoned without explanation before it got off the ground, per Daytime Confidential. 
Even though Maitland's fictional counterpart, Traci, hasn't had an epic romance in recent memory, in her real life, she was married to her ex-husband, Christopher Banninger, for 29 years prior to their 2018 divorce (via The Blast). Unfortunately for their family, the marriage coming to an end wasn't the only heartbreak on the horizon. On Halloween in 2019, tragedy struck, leaving the family in mourning. 
A massive heart attack claimed her ex-husband's life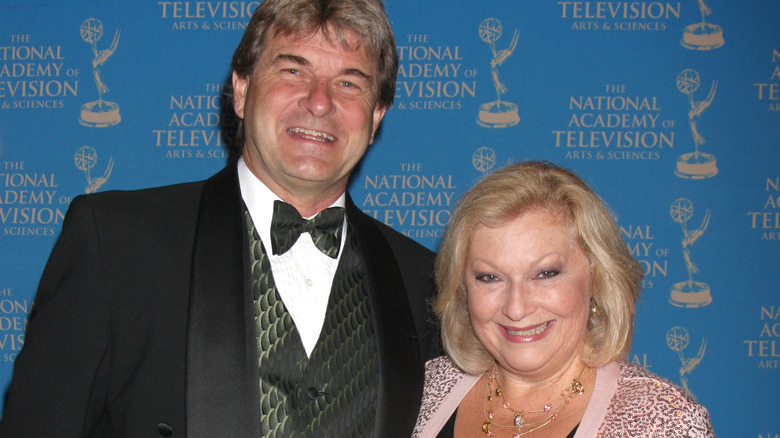 Kathy Hutchins/Shutterstock
On October 31, 2019, only a year after Beth Maitland and Christopher Banninger divorced, a massive heart attack claimed his life, sending shock waves through the family. Despite the divorce, Maitland issued a public statement on social media, writing: "He passed away with no pain and with dear friends holding his hand. He is survived by our daughter Emelia, and although you may know we were recently divorced, I have spent 35 years of loving this man with every ounce of me and I feel so sorry for the pain this loss brings to so many of you who loved him too."
Maitland and Banninger only shared one child together, and their nearly three-decade marriage came to an end in 2016 when Banninger filed for divorce. The divorce took two years to be finalized (via Soap Hub). However, the pair remained on good terms even after ending their romantic relationship.
Similar to Maitland, Banninger was no stranger to daytime television, working behind the scenes on many famous soap operas. However, he was working as a sound mixer on the set of ABC's "General Hospital" in the year prior to his untimely death. In addition to Banniger's time on "General Hospital," he also worked on the set of the now-canceled soap "All My Children," a position that earned him a Daytime Emmy Award nearly six years prior to his death. 
Maitland was on the phone as first responders tried to save her ex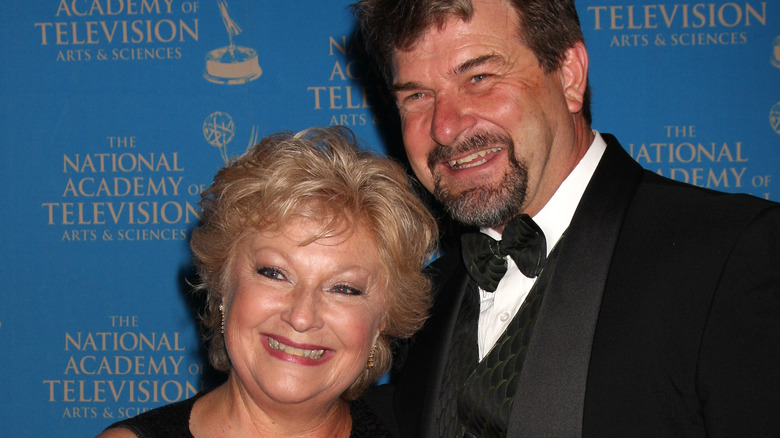 Joe Seer/Shutterstock
Traci Abbott isn't afraid to be honest about her feelings to the Abbott family and show the most vulnerable sides of herself on "The Young and the Restless." Actress Beth Maitland did the same in the aftermath of her ex-husband's death from a massive cardiac event. Per Soap Hub, Maitland opened up about the events of his death in a Facebook post. She wrote: "I was on the phone with them during the 45-minute fight to save him, but it was not to be. He passed away with no pain and with dear friends holding his hand."
Maitland ended her remarks with only positive and uplifting words, something that would make her soap opera persona, Traci, quite proud. "Lift us up in your prayers and thank you for your love of him as he lived his big, wild, and whirlwind life. Thank you. with my love, Beth," she concluded.
In the years following Barringer's death, Maitland has been active on social media with her family, frequently posting photos and videos featuring their daughter. Other than the Facebook post from 2019, there haven't been any notable mentions of Barringer by Maitland since his death. In fact, it appears to be the only social media platform that she used to discuss the events, with her Twitter and Instagram showing no mention of his death.