Royal Expert Predicts Prince Andrew Will Face Another Wave Of Scandal In 2023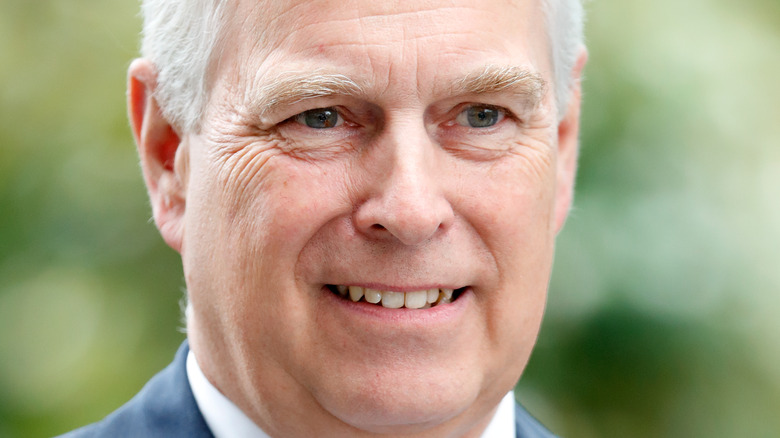 Max Mumby/indigo/Getty Images
Queen Elizabeth II's disgraced son, Prince Andrew, has spent the last few years attempting to do damage control following his involvement with Jeffrey Epstein coming to light. After Epstein's death, legal documents revealed that he and Andrew were closer than the prince had led on (per The Guardian). Prince Andrew long claimed that the pair were not that close, however, photos that showed them at private parties together as well as on several vacations proved otherwise. It all came to a head when Andrew found himself on the receiving end of a lawsuit from one of his and Epstein's alleged victims, Virginia Giuffre.
While Giuffre had planned to take him to court, Prince Andrew's case would eventually be settled in February 2022 (via The New York Times). The deal was made prior to the royal's deposition. While Andrew may have hoped the scandal would have come to a close following the settlement, a royal expert has predicted we will hear more about his alleged crimes against Giuffre this year.
2023 may bring Prince Andrew's scandals back into the media forefront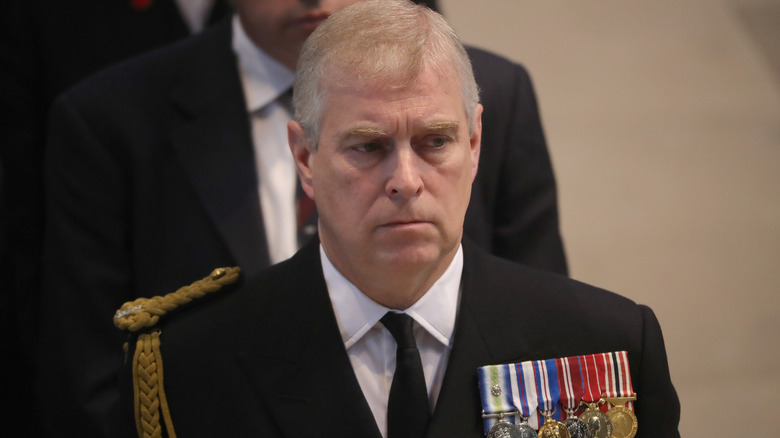 Christopher Furlong/Getty Images
The settlement between Prince Andrew and Virginia Giuffre awarded over $3 million to the victim, but it also required her to stay quiet about the events for a year, The Sun reported. Now, the alleged victim of sex trafficking at the hands of Jeffrey Epstein and the disgraced royal could come forward and share more about her experience. This could be an issue for Andrew who has tried and failed to fix his reputation.
Royal expert Camilla Tominey told "Today" Australia that she believes 2023 will bring the scandal back to the forefront as Giuffre's gag order expires. "Well, it's not been a great festive period for Prince Andrew [...] but what was interesting is when he signed that deal with Virginia Giuffre, one of Jeffrey Epstein's victims, it was suggested that she would have to keep quiet for a period," Tominey said. "And I think that was to include perhaps the queen's illness and subsequent death, but then that she'd be freed up to speak."
She added, "It's still to be decided whether she'll be able to speak about the allegations about Prince Andrew again [...] or what she might say, but it does mean that Prince Andrew might yet again have to be braced for very negative headlines."