What We Know About Ashley Olsen's Secret Wedding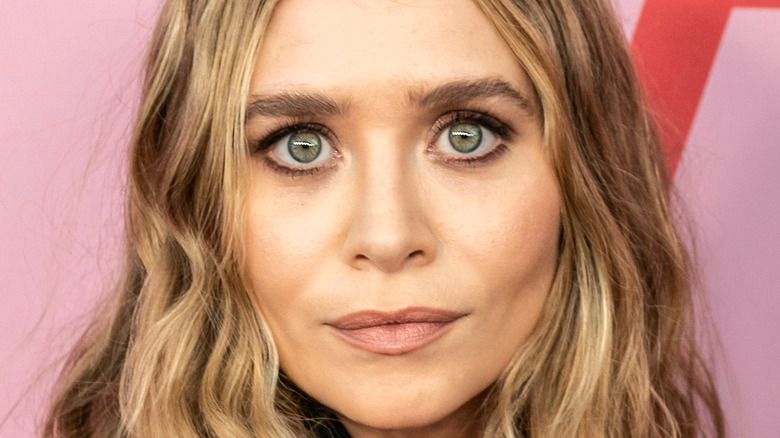 Ovidiu Hrubaru/Shutterstock
Ashley Olsen and her sister, Mary Kate, were the face of a generation. Millennials everywhere were captivated by the famous twins who captured hearts as Michelle Tanner on "Full House," and would follow their careers over the next several years. A whole generation grew up with Ashley and Mary Kate on their screens, tuning into their beloved children's movies like "Billboard Dad" and "Passport to Paris." The girls remained in the spotlight throughout their childhood and into their teenage years.
When the Olsen sisters stepped away from acting, they continued to captivate their fans. Instead of watching them on VHS or TV, fans were keeping up with the Olsens' trendsetting fashion as they turned up at major events like the Met Gala in eye-catching looks. Eventually, they would move full time into the fashion, beauty, and lifestyle industries with their brands, The Row and Elizabeth and James. While they may stay out of the spotlight more often these days, fans are still keeping up with their lives.
Now, we've learned that Ashely Olsen has secretly tied the knot. Here are all the details we know about her under-wraps nuptials.
Ashley Olsen and Louis Eisner tied the knot quietly before the new year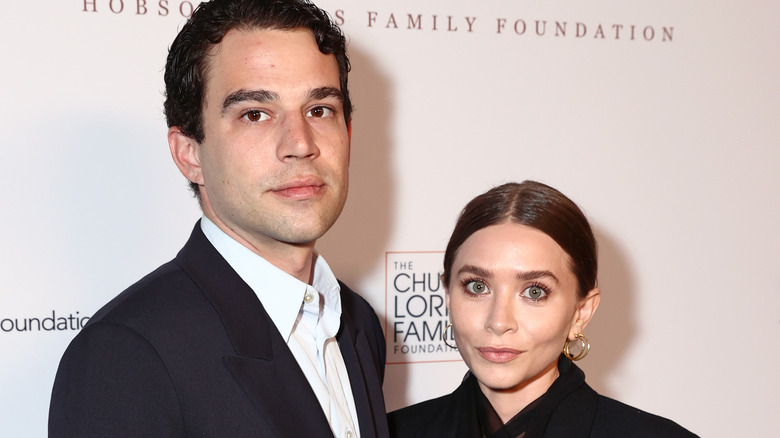 Matt Winkelmeyer/Getty Images
Ashely Olsen recently married her long-time boyfriend Louis Eisner in a secret ceremony, Page Six reports. The wedding took place on December 28 at the couple's home in Bel-Air, a source exclusively dished to the publication.
It's no surprise that the event was small and intimate, as Olsen prefers to live a quieter public life since she stepped away from acting. The source shared that there were only about a few dozen guests at the small event. "It went late with 50 people or so total," they revealed.
At this time, other details about the nuptials have not been made public. The wedding has come as a bit of a surprise for fans. While the former actress has long been linked to Eisner, an abstract artist and son of famous jewelry designer Lisa Eisner, she has never publicly commented on her relationship (via People).
The couple has been rumored to be together for several years. However, Olsen was first seen on a red carpet with Eisner in September of 2022. Olsen has not made any comments about her wedding, and considering how private she is, it's unclear if we'll ever learn all of the details.
The couple have kept their relationship under wraps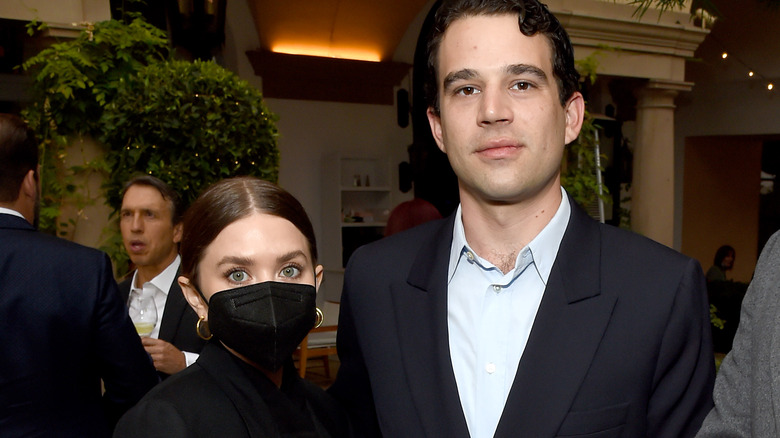 Michael Kovac/Getty Images
Ashley Olsen is notoriously tight-lipped when it comes to her private life (per Us Weekly). Fans learned about her beau, Louis Eisner, when the actress and fashion designer was seen on Eisner's Instagram story as they were hiking through the woods. In the snap, Olsen held what looked like a machete. While they chose to keep their romance under wraps, there are some details about their romance we know.
The relationship seemed new when the post was made in 2021, but there have been rumors swirling about the pair dating back to 2017. Olsen was first seen taking a walk with the famed abstract artist in Los Angeles, and fans were certain there was more going on between the pair.
The couple has been seen out in public together several times over the years, but when there was a break in paparazzi photos taken of the duo, it was believed that they may have split up. However, the couple reemerged after a year of not being seen together, making it clear they were still together (via Elle).
Olsen has attempted to keep her relationship with Eisner from the public eye, so it is no surprise that not much was known about their connection before they wed this week.