What You Need To Know About Days Of Our Lives Newcomer Jessica Serfaty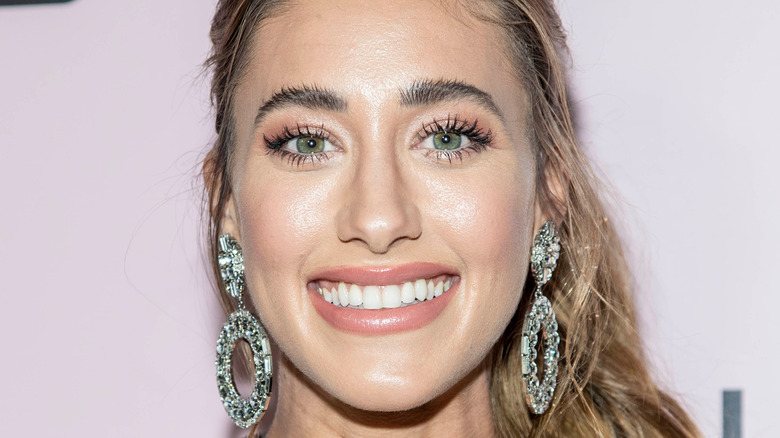 Eugene Powers/Shutterstock
"Days of Our Lives" fans are used to seeing powerful female characters on the soap opera. It appears that the trend continues with newcomer Jessica Serfaty, who recently joined the cast as Sloan Petersen. Fans first met Sloan when she found herself in the bed of Salem's very own playboy Alex Kiriakis (Robert Scott Wilson). However, they got to know her a bit better when it was revealed that she was a high-powered attorney who was defending one of Salem's most polarizing figures, Leo Stark (Greg Rikaart), when he was arrested as a person of interest in Abigail Deveraux DiMera's murder, per Soap Hub.
Viewers quickly learned that Sloan is straightforward and doesn't make any apologies for what she says or does to get what she wants. She even told Leo that she wanted to represent him strictly for publicity and considered writing a book about his case. She eventually got into a battle with Paulina Price and her daughter Chanel DuPree when she represented a client that was trying to blackmail the women (via Soaps in Depth).
Most recently, Sloan has been seen getting romantic with Eric Brady (Greg Vaughan) and even helping him with his plan to kidnap Brady Black and Kristen DiMera's daughter, Rachel (via Soap Opera Spy). While fans have learned some interesting information about Sloan Petersen, they may not know much about actor Jessica Serfaty.
Jessica Serfaty has dated some famous celebrities in the past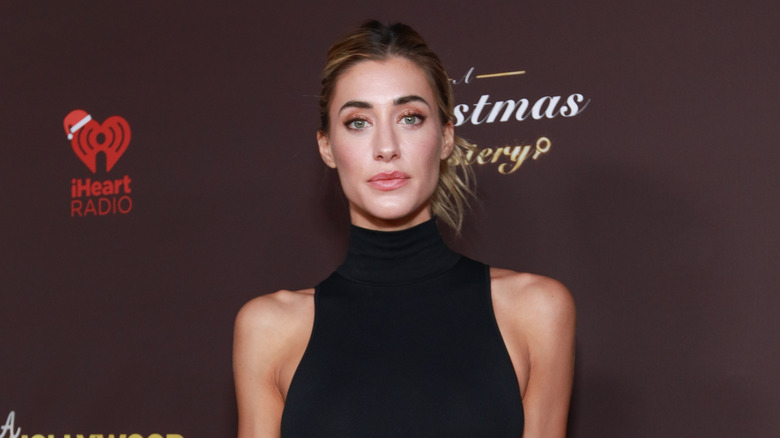 Steven Simione/Getty Images
Jessica Serfaty may be a newcomer to "Days of Our Lives" fans, but others may recognize her from her past projects. The actor is a native of Little Rock, Arkansas, and is the mother of a son named Roman. Serfaty shares Roman with her former husband, Ididia Serfaty, whom she was married to from 2008 until 2013, per Soap Hub. Serfaty also has a love for social media and posts regular updates for her over 1 million Instagram followers.
According to Healthy Celeb, Serfaty enjoys music and is a big fan of Coachella. She's also shared her love for clothing items such as blazers and tennis shoes in the past. The soap star is also said to have an obsession with ice cream sandwiches and is a natural athlete with a knack for climbing. It seems that Serfaty also enjoys comedy in her daily life, as she claims that her friends would describe her as a combination between Lucille Ball and Jim Carrey.
Aside from her marriage, Serfaty has also been romantically linked to YouTube star Logan Paul, singers Joe Jonas and Niall Horan, and actors Matthew Espinosa and Ed Westwick, as well as Firefly CEO Kaan Gunay. Serfaty also has plenty of acting and modeling experience.
Jessica Serfaty appeared on America's Next Top Model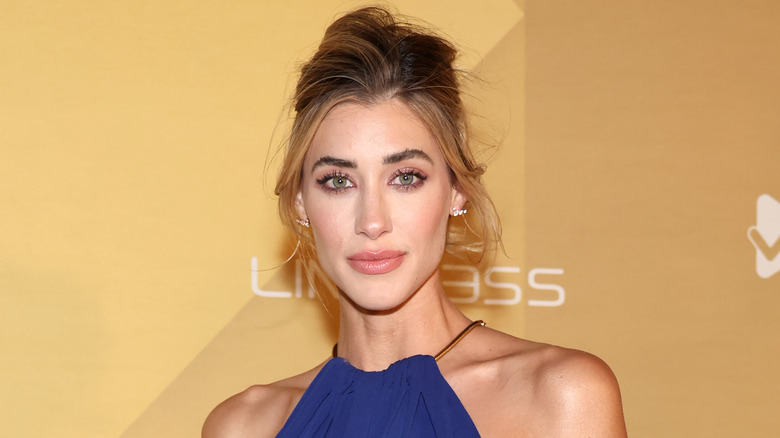 Amy Sussman/Getty Images
According to Soap Hub, Jessica Serfaty has been working in the entertainment industry for quite some time. Although "Days of Our Lives" may be her first soap opera role, Serfaty has appeared in multiple commercials for big-name brands like Toyota and McDonald's. She's also had roles in movies such as "The Ride," "FML," and "Ryde," in addition to appearing in TV shows like "The Hack Job" and "The Professionals" (via IMDb).
However, her most notable TV appearance came when she was a contestant on the reality series "America's Next Top Model" in 2010. During her time on the series, Serfaty stood out for starting a small fire when she laid a taco on top of a toaster. Her fans couldn't get enough of the funny moment and even began to call themselves "Little Taco Burners," per Healthy Celeb. Serfaty's modeling career has landed her inside the pages of magazines like Fitness, Shape, Glam Couture, and many more. She's also been cast in two music videos, including Dan Balan's "Justify Sex" and Tim McGraw and Taylor Swift's single "Highway Don't Care."
It appears that Serfaty has plenty of experience in front of a camera, and it's showing during her time on "Days of Our Lives." Fans are now excited to see where the actor takes the character of Sloan Petersen.