What Users Dislike Most About The HER Dating App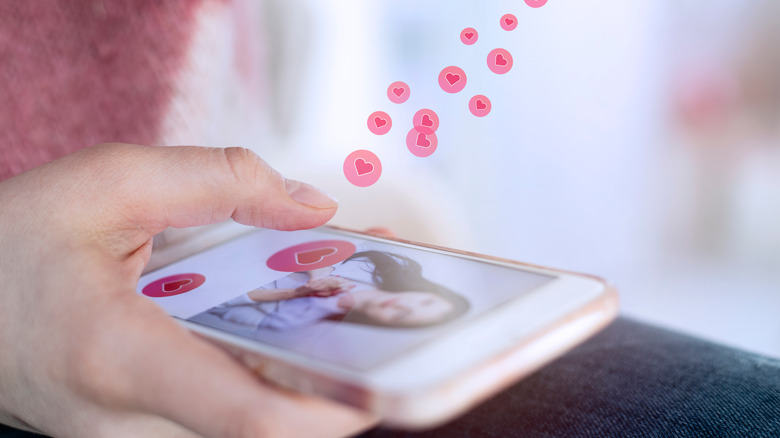 Hazal Ak/Shutterstock
In today's world, finding a romantic connection from the comfort of your home is one app download away. Whether Tinder, Bumble, Grindr, or any of the estimated 2,500 dating websites out there, according to Forbes, finding a potential partner seems more accessible than ever. The app might have you putting in a bit of work, creating a dating profile, swiping left and right, and shooting messages to gorgeous strangers, but the outcome may be worth it. Just ask the projected 13% of relationships that are cultivated from online dating and end in marriage (via Bustle). 
One popular dating app for LGBTQIA+ women and queer individuals is the HER dating app. According to HER's website, We Are HER, traditional dating apps cater to heterosexual relationships, and HER provides a "safe and inclusive space" for queer people to "avoid some of the downsides to using mainstream dating apps," like unpleasant communication and "unicorn hunters." 
The website explains that millions of users worldwide use their app to find love, including Brazil, France, Germany, Thailand, and more. Although HER seems like a wonderful platform to join for meeting and forming connections with like-minded women and individuals, like any dating app, it has its downfalls. With the good comes the bad, and we're here to discuss it. 
You're limited unless you spend a pretty penny on a premium membership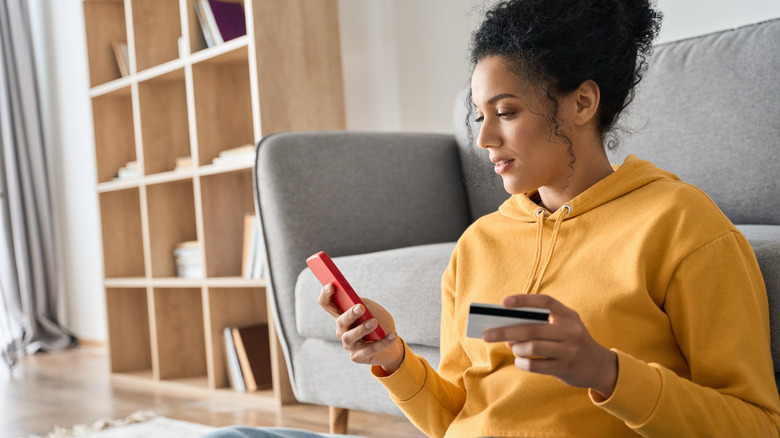 Ground Picture/Shutterstock
If you prefer a free, quality dating site, HER might not be the one for you, as the subscription model can be a significant downside. Per Forbes, you get a limited number of swipes with the free membership and it's not until you pay for a premium membership that you can have more, but not unlimited, swipes. The free membership is inundated with ads, and some of the filter options, like sorting by sexuality, are unavailable.
And when you run out of swipes, the downtime is substantial before you can continue. One HER iOS user left a review on Apple's App Store saying, "But the fact that I will be swiping and run out of 'swipes' and it won't let me swipe for 14 hours unless I upgrade to premium is just bonkers." They added, "I get running out of swipes, it happens all the time to me on bumble and tinder. But to have to wait 14 hours is just ridiculous."
If you want to upgrade to premium, it's going to cost you. Dating Ranking claims that the HER dating app is costlier than other apps, with one monthly subscription ranging upwards of $14.99 per month. The benefits that come with premium subscriptions may be worth the cost to some. These benefits include filter options, zero ads, and the ability to view who likes your profile.
Why are there so many cis straight men on the HER dating app?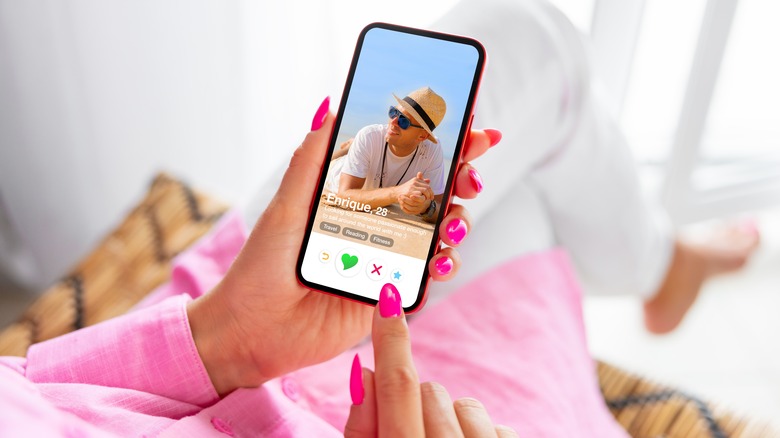 Kaspars Grinvalds/Shutterstock
Another dislike from HER users is the number of cis straight men they come across on the app. While we love inclusivity, "HER was created intentionally for queer womxn," HER founder Robyn Exton told Refinery29. "We had zero products out there for us, and that's who we were built for and who we think about when we design experiences." So, naturally, when lesbian women and non-binary people see straight men on the app, it can be a little eyebrow-raising.
According to a Google App reviewer, the HER dating app "has far too many men, especially men not identifying as queer or identifying as bicurious." There's even an entire Reddit post dedicated to the topic of men on the app, with over 230 comments from people discussing how dangerous it feels.
This subject is further explored in a Slate podcast titled "Why Can't Lesbians Escape Men on Dating Apps?" Podcast host Rachel Hampton said, "It is true that communities that are built on inclusion fail exclusion," which prompted her co-host, Maddison Malone, to reply, "So we get stuck with the apps that we're stuck with." Regardless of the downsides, you may find supporting one of the few lesbian-oriented dating apps to be worth it.