The Ideal Age Gap, According To Research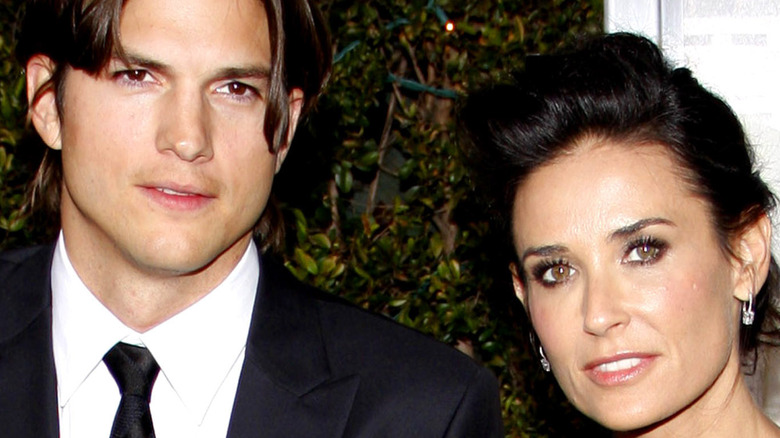 Tinseltown/ Shutterstock
Whenever a celebrity couple with a sizable age gap gets together, the public's response is usually negative. For example, take Leonardo DiCaprio and Camilla Morrone with a 22-year age difference, or Demi Moore and Ashton Kutcher who were 15 years apart. People are usually skeptical that relationships with large age differences are healthy. It's likely that a lot of this backlash comes from social taboos. However, this doubt is not entirely unfounded.
A study published by the Journal of Population Economics revealed that partners further apart in age are actually less likely to be satisfied with their marriage. In addition, they are shown to be less adaptable and compatible when working together through major life changes. Economic hardship, illness, children, and other life-altering events are likely to bring greater damage to their relationships.
Conversely, married couples who are closer in age are more likely to be content in their relationships. Couples that are somewhere between 0-3 years apart are likely to maintain the most satisfaction in their relationship. This is attributed to their similarity in life stages.
Relationship challenges of an age gap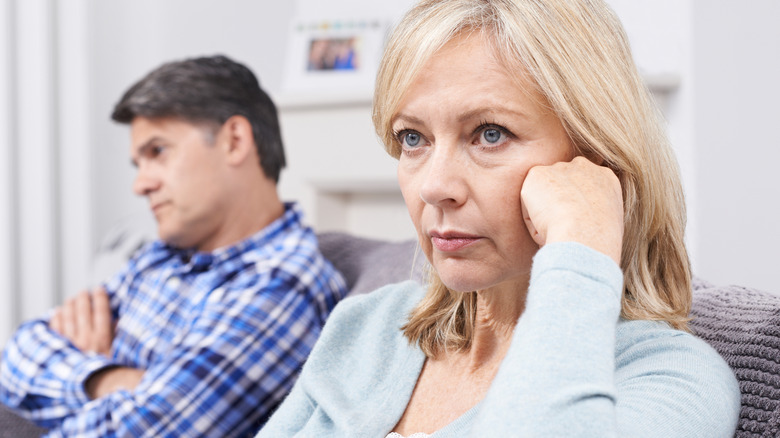 SpeedKingz/ Shutterstock
Couples that are closer in age can relate to one another better and share a similar sense of age wisdom. In an interview with PyschCentral, marriage counselor, Brandy Porche notes that "even if the age gap is small, like 4 to 5 years, different levels of maturity can be observed." If there is a major discrepancy in the emotional maturity of two partners, this could put your relationship in trouble.
One partner may take more responsibility in the relationship while the other may inflict frustration and conflict due to immature behavior. And while older doesn't necessarily mean wiser, it does have some practical differences that could lead to partners clashing.
When partners are in different phases of life, they are more likely to have differing priorities. As a result, their compatibility decreases. Discord may come up as one partner reaches later life stages sooner. Things like having different goals or arguments about when to have kids could put a strain on the relationship. 
Age really is just a number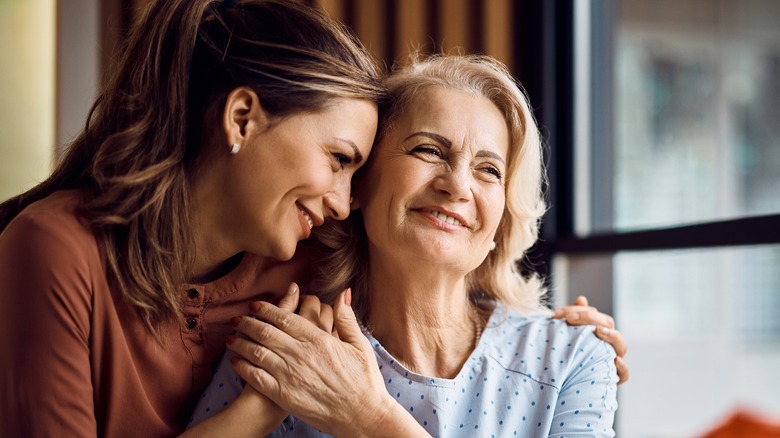 Drazen Zigic/Shutterstock
However, it must be emphasized that these studies are simply showing overarching patterns. We can only really assess a couple's compatibility by looking at them on an individual level. It's true that age differences can make a relationship more difficult. But, while talking about couple dynamics with PsychCentral, certified psychotherapist Lee Phillips said, "What it comes down to is all partners want to feel seen and heard. ... If they can validate and show empathy, this brings healing and balance to the relationship."
So don't write someone off just because they don't fall in the 0-3 year age difference range. If differences arise due to age, your success as a couple will depend on your ability to work through those together. 
Focus on important details instead of focusing on age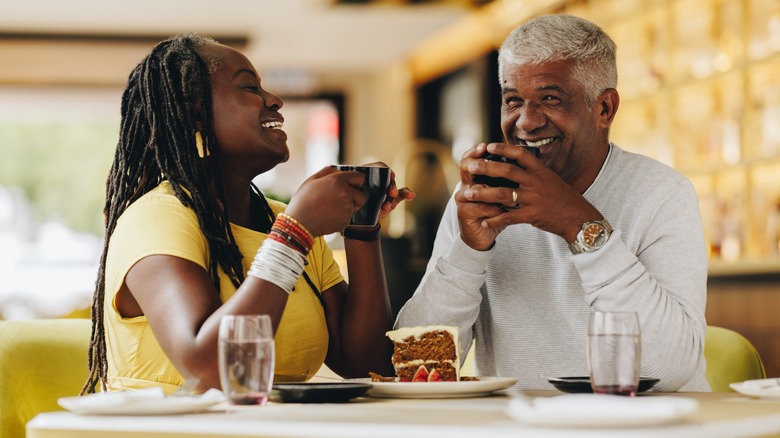 Jacob Lund/Shutterstock
Rather than focusing on arbitrary traits that bring you together, you should focus on more internal compatibility. Find your connection instead in your values, philosophies, and shared experiences. Through respect, honesty, communication, and healthy boundaries, couples old, young, or a mix of both can create a healthy and lasting relationship. This is true of anyone in committed partnerships, regardless of their age gap and whether it falls within the research-recommended length of time. It's important to keep an open mind when you're dating someone or married to them, or if you're on the market looking for love.