Angela Bassett's Retro Golden Globes 2023 Hairstyle Proves Old Hollywood Glam Is In Full Force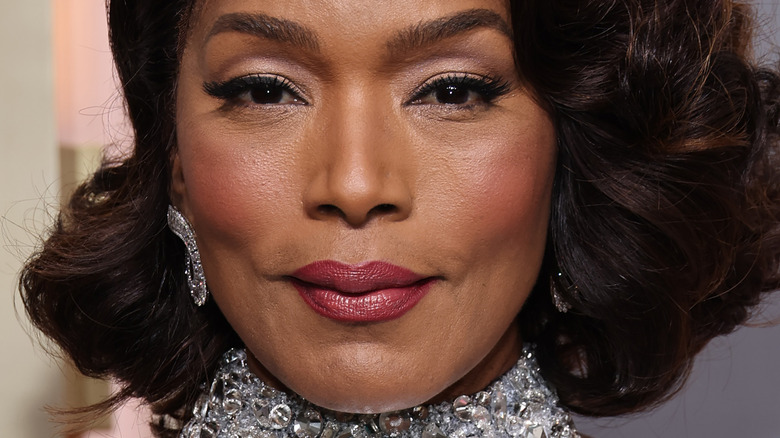 Amy Sussman/Getty Images
Angela Bassett, the jaw-droppingly stunning actress, took home the Golden Globe award for the best performance by an actress in a supporting role in any motion picture for her portrayal of Queen Ramonda in "Black Panther: Wakanda Forever," Variety reported. She made history as the first person to win a Golden Globe for a Marvel-based film.
Her acceptance speech was a tear-jerker as she honored the late "Black Panther" star, Chadwick Boseman.
"We embarked on this journey together with love. We mourned, we loved, we healed. We were surrounded each and every day by the light and the spirit of Chadwick Boseman," Bassett shared (per Variety). "We have joy in knowing that with this historic 'Black Panther' series, it is a part of his legacy that he helped to lead us. We showed the world what Black unity, leadership and love looks like, behind and in front of the camera."
Bassett's speech and performance in "Black Panther: Wakanda Forever" weren't the only ways she wowed fans this evening. She was absolutely stunning on the red carpet and everyone couldn't get enough (via USA Today).
Bassett's vintage look had Twitter speechless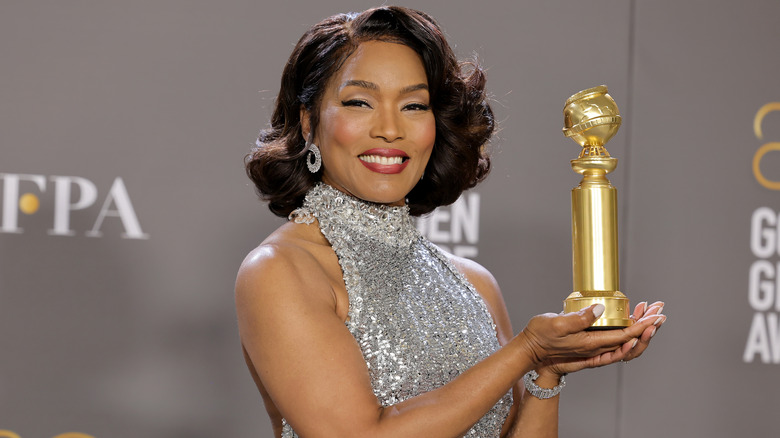 Amy Sussman/Getty Images
Angela Bassett channeled old Hollywood glamor on the red carpet with her stunning hairstyle. Her short hair in tight curls was giving us major Marilyn Monroe vibes (via People). Paired with gorgeously blushed cheeks and a stunning Pamella Roland gown, she was one of the best dressed of the night.
Fans couldn't get enough of the look on Twitter, either. "Chef's kiss to Angela Bassett's stylists, MUA and hairdresser SHE LOOKS AMAZING," one fan wrote.
Another chimed in, "Angela Bassett WINS BEST HAIR OF THE NIGHT! Gorgeous!!"
Even Roxanne Gay, who took issue with the controversy surrounding the Golden Globes took to Twitter to write, "Are we watching the Globes? It seems like they came back with nothing to see here, which is a choice! That said . . . Angela Bassett's hair is flawless."
Bassett was not the only celebrity to hit the red carpet with hair inspired by vintage Hollywood glamor. Actress Laverne Cox was interviewing stars on the red carpet with tight, short curls that mirrored the look of the "Wakanda Forever" star's style (per Footwear News). Vintage glamor was alive and well at the 2023 Golden Globe Awards!