General Hospital Legend Jane Elliot Returns To Soap For 60th Anniversary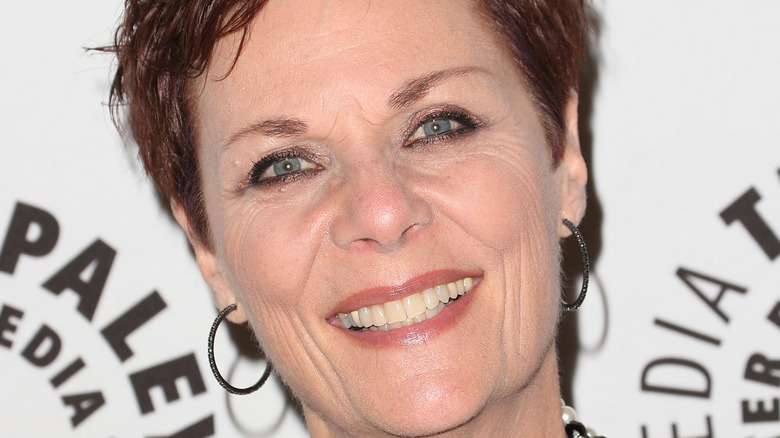 Frederick M. Brown/Getty Images
Since 1978, Jane Elliot has portrayed the irascible Tracy Quartermaine on "General Hospital." She would stop at nothing to get what she wanted while seeking the approval of her father, corporate magnate Edward Quartermaine. Tracy schemed and blackmailed her way through life, including hiding dead bodies and fleeing a hit-and-run scene. 
In 1980, Edward fell to the floor, suffering a heart attack just before he was about to disinherit his daughter with a modified will. Tracy denied him his heart medication, hoping he'd die before changing it. To her horror, he was faking the attack in an effort to test her loyalty. As a result, Tracy was disinherited and banished from Port Charles, per Soap Central. She would come and go over the years, shaking things up every time she returned. On the "GH" spin-off series "The City," Tracy even got embroiled in organized crime.
In 2012, TV Guide asked Elliot why she was not concerned that Tracy's bad-girl antics would alienate her from the audience. "Somebody has to wear the black hat and give the audience someone to shake their fists at," she said. "They want someone to hate. And if that's what you want to pay me to do, I'm happy to do it! A show owes it to the audience to give them a place to vent."
With the 60th anniversary of "GH" looming, Tracy is headed back to shake things up again.
Tracy's return could bring more surprises to Port Charles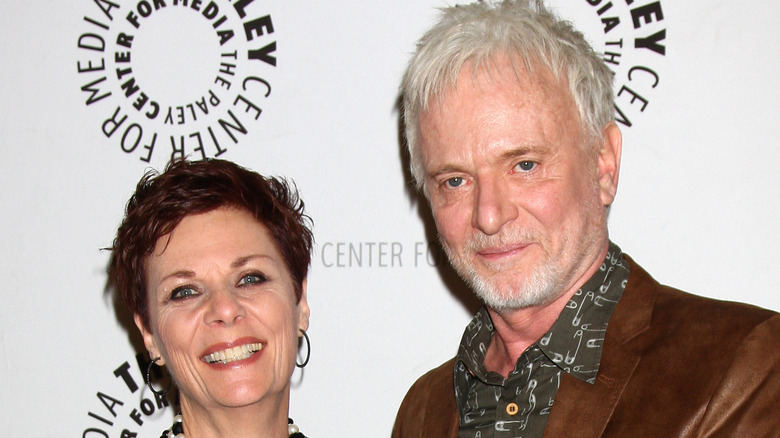 Kathy Hutchins/Shutterstock
April 1, 1963, saw the premiere of "General Hospital," and, while the show has changed in the 60 years hence, it's still going strong. ABC released a video on YouTube to celebrate the anniversary. It highlighted several memorable stories and scenes from the show's history, and the tagline states: "THIS YEAR ON #GH... we're turning 60 in style! Get ready for a celebration worthy of Port Charles, because we're not stopping anytime soon." 
With anticipation running high for the anniversary month, it was announced at the winter TV Critics press tour that actress Jane Elliot will return as Tracy Quartermaine in April 2023. Soap Hub reported that the annual General Hospital Nurses Ball will also be returning to the show, speculating whether or not Tracy would be among the performers. 
Tracy and the legendary Luke Spencer (Anthony Geary) got married and settled in Amsterdam in 2017. In 2021, Tracy returned to Port Charles with the devastating news that Luke had been killed in a cable car accident. However, Soaps theorizes that a hero like Luke wouldn't go out so easily — especially off-screen — and Geary might be a surprise return with Elliot.
We would be over-the-moon if Luke returned for one last battle with the evil Cassadine family — and then given a proper heroic sendoff with Tracy. One can only hope!