Priscilla Presley Once Took Donald Trump To Task Over A Cause Close To Her Heart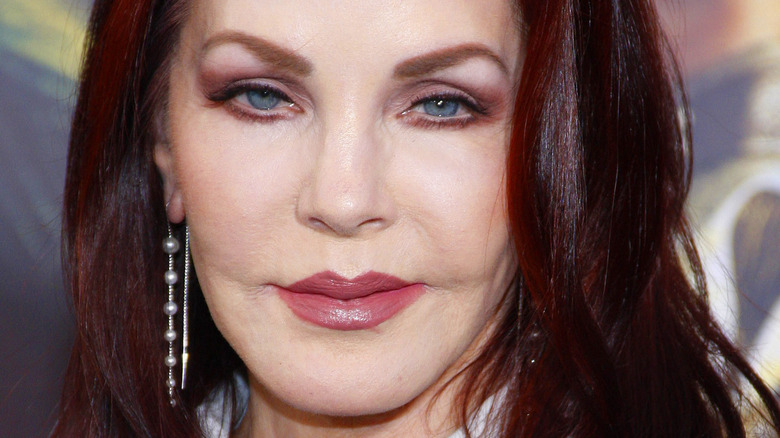 Tinseltown/Shutterstock
It's no surprise that former President Donald Trump struck a nerve with celebrities. Cher, Chelsea Handler, and Kathy Griffin are just a few stars who made headlines throughout the four years the 45th president was in the White House (via Entertainment Weekly). Many of these celebs used their Twitter platforms to sound off against the former president.
Priscilla Presley, the former wife of the rock 'n' roll legend Elvis Presley, typically stays out of politics. However, she has taken a stand in the past when questions surrounding Elvis' alleged bigoted past made the headlines, according to IndieWire).
"Per the movie, [for] a long time it was stated that Elvis was a racist," Presley shared. "He was not a racist. He had never been a racist. He had friends, Black friends, friends from all over. He loved their music, he loved their style. He loved being around Black musicians."
Aside from clarifying rumors surrounding her former husband's past, Presley has begun speaking out about an issue important to her, and in doing so, she joined the list of celebrities who have called out Trump.
Presley's love for animals led her to call out Trump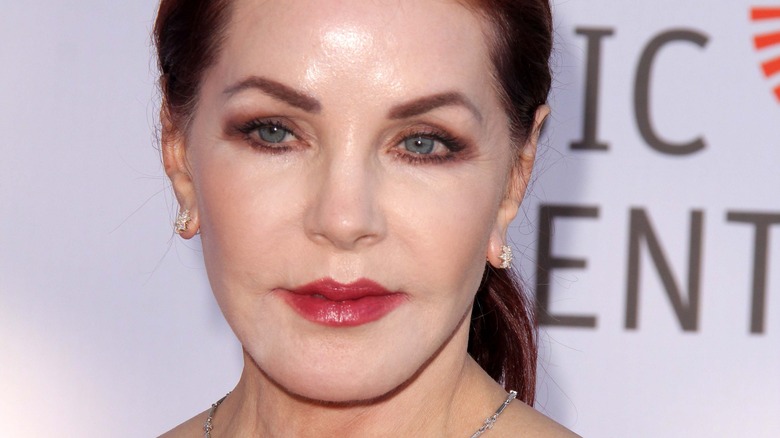 s_bukley/Shutterstock
After moving to Tennessee with her former husband, Elvis Presley, she fell in love with the Tennessee walking horse, a breed the couple often had on their Graceland property, according to The Tennessean.
Presley understandably became passionate about the issue of horse soring, a practice that attempts to change the gate of Tennessee walking horses using an abusive method that sees poisonous chemicals applied onto the legs of the horses, along with chains and shoes on their hooves. The practice is unnatural and incredibly painful for the animal, the Humane Society of the United States explains.
"I'm hoping that President Trump will have it in his heart to take a look at this and show his compassion for animals," she shared. Former President Barack Obama's administration had banned the practice, but the practice was reinstated via a loophole after Trump took office.
Presley called on Trump to ban the abusive practice for good. "It would be a wonderful sign that he is a compassionate man," she pleaded.
Unfortunately, the Trump administration did not make an effort to end horse soring. As of August 2022, activists were still fighting to repeal the abusive practice (per Fox 17 Nashville).