How Meghan Markle Is Getting In Shape For The Wedding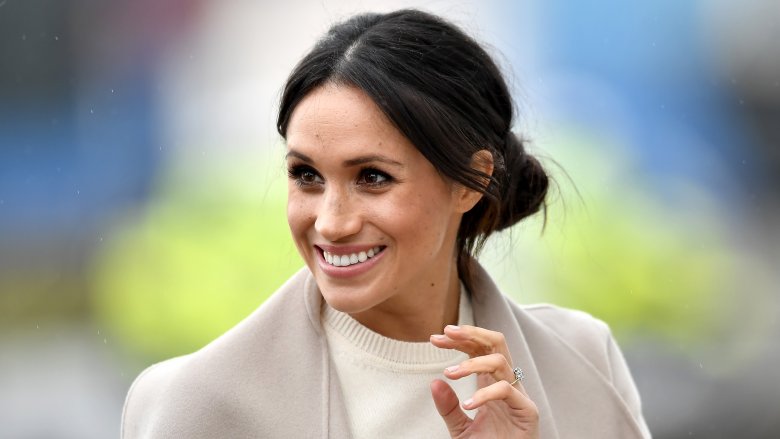 Getty Images
Workout regimens and fad diets abound to help brides get in shape for their wedding. Deciding which one to choose is arguably harder than actually losing weight and toning up. Of course, not everyone stresses about getting in shape for their big day. Meghan Markle probably isn't too worried about fitting into her royal wedding gown. Nonetheless, it would be hard to imagine her giving up her fitness routine now. 
Instead, Markle will likely stick to her tried and true methods, which is exactly what personal trainer Lynn Bode recommends. Speaking with Fitness Magazine, Bode explained the importance of picking the "perfect workout plan" for you — one that maximizes your energy and fun. After all, if exercise isn't fun, it will be that much harder to stick with. So, just what are Markle's go-to exercises? Here are some of her go-tos that will undoubtedly keep her in tip-top shape for the big day.
You've got to burn it to earn it!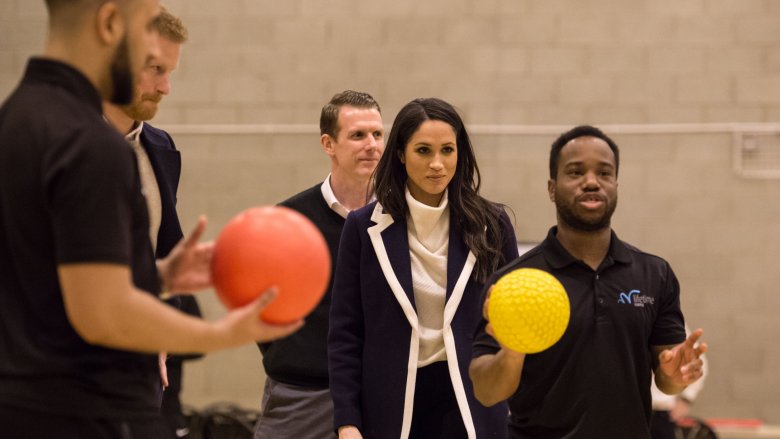 Getty Images
Sometimes walking or running on a treadmill can make you feel a bit like a hamster on a wheel. But, that's all the more reason to stay motivated, right? How does Markle channel enough treadmill motivation to keep on keepin' on? She channels Clair Huxtable. Well, sort of. 
In an interview with Us Weekly, Markle referenced a hilarious episode of The Cosby Show in which Debbie Allen guest-starred as Clair Huxtable's trainer. Ironically, Huxtable is working out more in order to fit into a dress. Allen's character uses the mantra, "You've got to burn it to earn it. You've got to sweat it to get it!" Markle explained to the magazine, "It's the cheesiest thing in the world, I know, but if I'm on the treadmill thinking I don't want to be there, I just go, 'Think of Clair Huxtable — you've got to burn it to earn it!'" Hey, whatever works!
Running laps around Kensington Gardens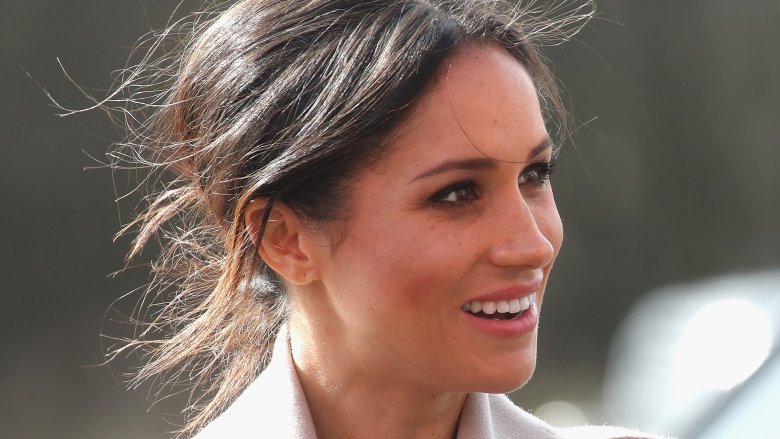 Getty Images
Before Markle met Harry, she ran a site called The Tig — a blog of sorts, where she routinely shared style, lifestyle, and health tips. Markle's wellness has always been a priority, and that hasn't changed just because she relocated to London. In an interview with The Chalkboard, Markle named her very favorite workout: "a six-mile run with my friend Heather." Although she probably can't get together with her gal-pal much these days, running is still a big part of Markle's exercise routine. 
Royal expert Katie Nicholl told Entertainment Tonight how Markle is upping her fitness game as the wedding approaches. "She loves to run laps around Kensington gardens, which is just outside Kensington Palace," Nicholl confirmed. If a change in scenery wasn't enough to steer her away from running, the lack of a running partner surely won't be enough to make Markle quit, either. Of course, running outside can be limited by weather, and it's no secret that rain is common in London. Good thing running isn't the only form of exercise she loves.
A true yogi
Markle loves her yoga. She described her ideal day to Best Health saying, "I would wake up late, take my dogs for a walk, do some yoga and have a great sashimi lunch." When Markle lived in Toronto, she regularly worked out with yoga instructor Duncan Parviainen. He told Best Health about aiding Markle into inversions — yoga poses like headstands and handstands — despite her being timid about them. He added, "Her ability to trust, feel fear and then move beyond it speaks volumes about her as a person."
Marle told Women's Health that her love for the ancient Hindu practice is in her blood because her mother was a yoga instructor. If yoga doesn't run through your veins, but you still want to take a stab at it, Markle's favorite kind is vinyasa — an athletic style of yoga from the '80s. She explained it's "even better if it's blasting hip-hop and done in a dark room with candlelight." Imagine if Markle got her royal in-laws on board with hip-hop yoga? We can dream.
Even Markle relies on workout DVDs from time to time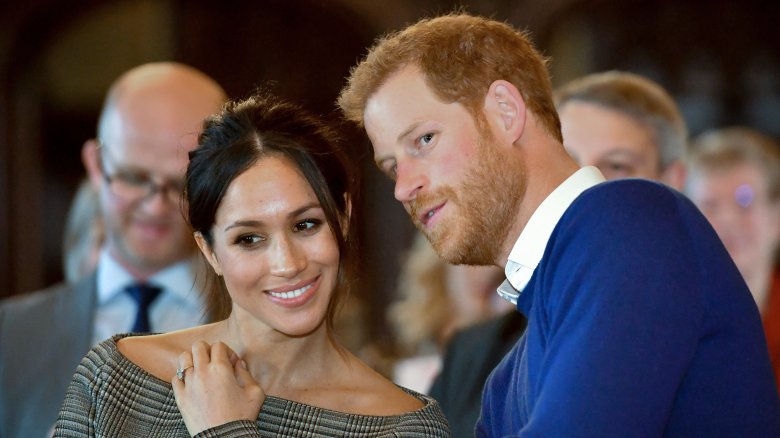 Getty Images
Ah, exercise DVDs. We've all been there — working out in our yoga pants in front of our televisions with the likes of Jillian Michaels, Billy Blanks Jr., or maybe even Richard Simmons. Apparently, even Markle uses this technology, and credits it for helping her get fit. In an interview with Shape, Markle confessed to breaking a sweat with Tracy Anderson workout DVDs for at least five or six years. "I just find the results are great," she explained. 
As a busy actress, she found them helpful for fitting in exercise whenever she had a few minutes to spare. Although Markle has since given up acting, she's no doubt kept busy with royal obligations. Markle hasn't commented whether her Tracy Anderson DVDs came with her to London, but if they worked for her in the past, there's no reason they wouldn't work for her now — royal or not.
Being kind to yourself is a big part of staying in shape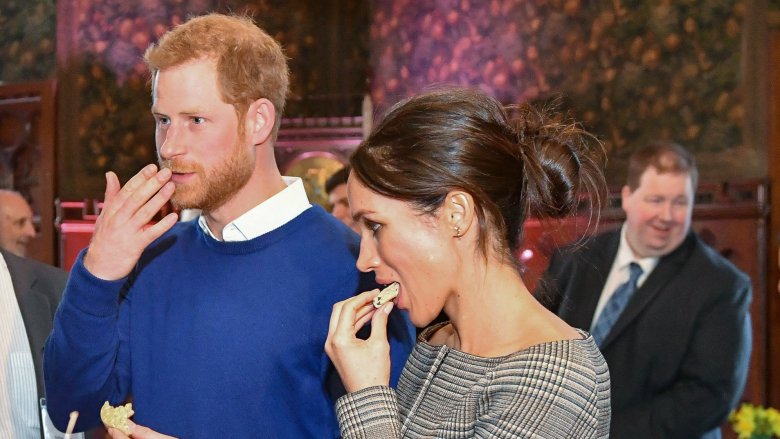 Getty Images
Markle believes balance is key to remaining in good health and even in good shape. "Feeling confident, being as healthy as you can and, I guess, just owning whatever it is that you have," are just some of what being fit means to her, as she explained in an interview with Shape. She also emphasized the importance of being at peace with gaining or losing a little weight, and with whatever size you currently are. "Being kind to yourself — that's part of being in shape, too," she added. That's right, treat yo' self. Her body-positivity is definitely admirable and will make her an excellent royal role model. 
Naturally, Markle does more than just accept her body as-is, as she regularly exercises. Nevertheless, she certainly follows the wise 'ole internet adage: Work out because you love your body, not because you hate it! In fact, in her interview with Shape, she ended with this advice: "Love yourself!"
Markle always tries to breathe slowly and mindfully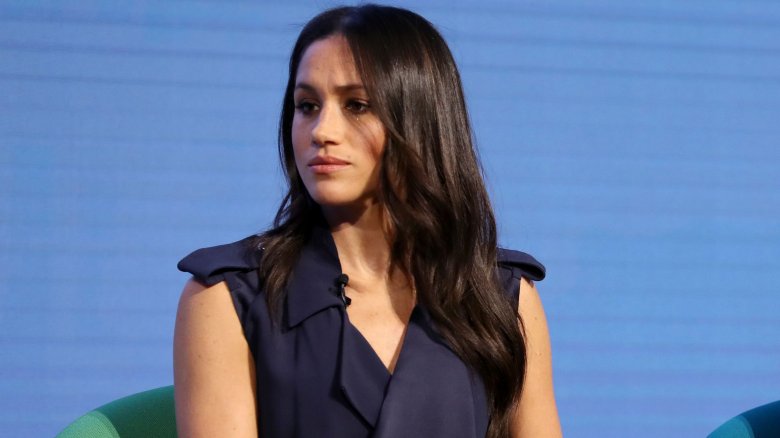 Getty Images
With yoga being just as much, if not more, about meditation than it is about exercise, it's no surprise that Markle practices mindfulness. When speaking with Women's Health, Markle explained the "luxury of downtime." Although she's kept quite busy, she recognizes the need to relax, whether that means cuddling with her beloved dogs, watching some television, or sipping a glass of wine — it's all a part of investing in herself. 
That said, even when she's doing things that don't involve much thought (binge-watching on Netflix perhaps?), she will not negotiate on breathing "slowly and mindfully." Markle even applies this practice when running. She dubbed the exercise as a form of "moving meditation" when speaking to Women's Health. Science supports Markle's non-negotiable breathing habits. It's even been linked to "trait happiness, resilience in the face of stress, and childhood cognitive performance," according to a Psychology Today article penned by Dr. Matthew MacKinnon. Well done, Markle!
She thinks this is the best thing for your body
Markle may be a yogi with a passion for running, but there's something she claims is even better: Megaformer Pilates. In speaking with Harper's Bazaar, Markle highlighted a small chain of studios in Los Angeles, Pilates Platinum, founded by personal trainer and close friend, Heather Dorak. "[It] is hands down the best thing you could do for your body," she explained.
According to Harper's Bazaar, this style of Pilates is practiced on a machine called a Megaformer, which "increases resistance on isolated muscle groups during each exercise." The workout is meant to burn the most of amount of calories in a very short amount of time, while toning muscles and increasing the user's balance and flexibility. It's intense but Markle claims quick results."Give it two classes and you will see a difference," she told the magazine. With such instant gratification, it makes sense why Markle, and surely many others, love Megaformer Pilates.
Loving infrared saunas for the wrong reasons (sorry, Meg)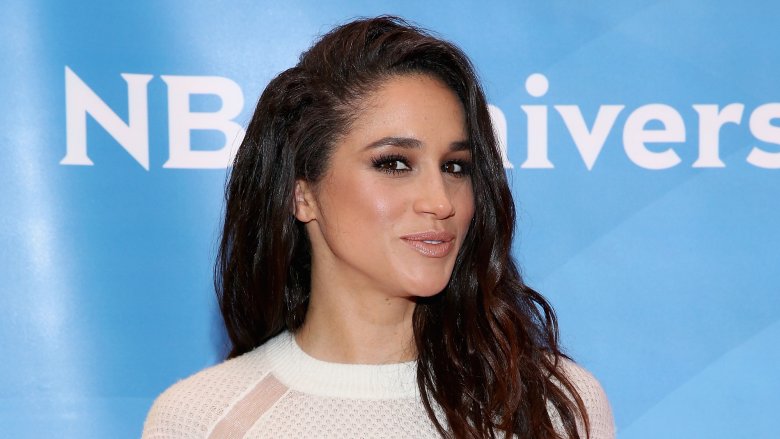 Getty Images
Something you'll find at both spas and gyms alike are saunas. There's a reason for this: Saunas are incredibly good for you. "Sauna use is recommended, and it seems that more is beneficial," Jari Laukkanen, a cardiologist and professor of medicine at the University of Eastern Finland, told Time. According to his studies, people who visit saunas a whopping four to seven times per week see the best improvements to their heart health.
Markle is a fan of spending time in saunas, though it's not to improve any cardiovascular problems. She told The Chalkboard that she spends time in an infrared sauna each and every week to "sweat out all the toxins." 
Sorry Meg, we gotta call you out here. Although saunas are undoubtedly beneficial, there's no evidence that they offer any detoxing capabilities. "For most people, sweating a lot does not detoxify them at all. Because the kidneys are doing it," Dee Anna Glaser, a dermatology professor at Saint Louis University and the president of the International Hyperhidrosis Society — AKA a sweating guru — explained to The Atlantic. Nevertheless, once a week in the sauna, or more, would still be beneficial for Markle — just for other reasons.
Will Prince Harry eventually become Markle's exercise partner?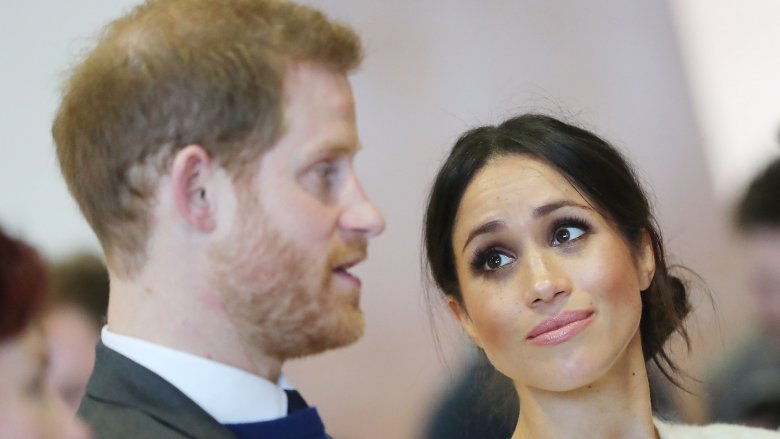 Getty Images
Although Markle has no qualms about exercising solo, as she explained in her interview with Shape, even she would have to admit that she and Harry would be pretty adorable running buddies. According royal expert Katie Nicholl's interview with Entertainment Tonight, Markle's health-consciousness is already rubbing off on Harry. He's even been practicing morning yoga with his fiancée — aww. Let's just hope he doesn't pull a William and don white jeans while doing so. 
According to Nicholl, Harry has also either given up smoking cigarettes entirely or, at the very least, cut back. He's also started drinking less alcohol and become a bit of a "fitness fanatic," visiting the gym quite frequently. There was no mention of Harry's thoughts on running, but perhaps he will take it up one day. Even better would be if he started working out to Tracy Anderson DVDs alongside fiancee Markle. Now those are pictures we would love to see.