Linsey Godfrey And Paul Telfer Promote Unexpected Days Of Our Lives Love Story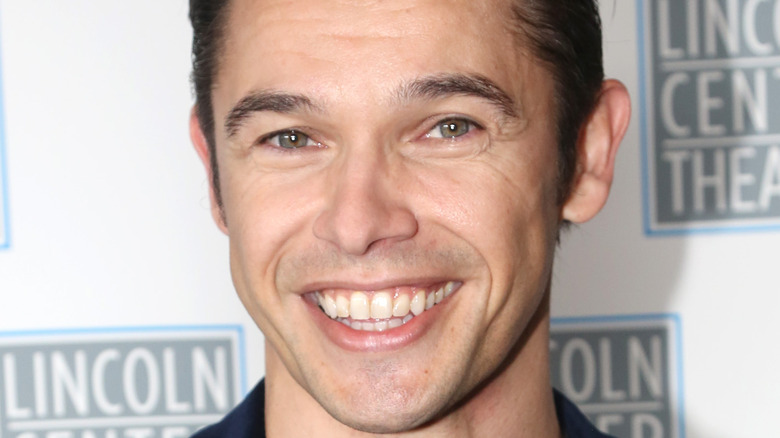 Bruce Glikas/Getty Images
The bad boy of Salem, Xander Cook (Paul Telfer), had been involved in many criminal schemes on "Days of Our Lives." But his back-and-forth relationship with Sarah Horton (Linsey Godfrey) caused him to want to change his ways, per Soaps in Depth. However, over the years, Sarah also found herself also involved with Rex Brady (Kyle Lowder), and he has often come between Sarah and Xander. Sarah and Rex even got close to getting married at one point (via Celebrating the Soaps).
Meanwhile, a financially despondent Xander took a job working for the vile Ava Vitali (Tamara Braun), so he could provide for Sarah. Sadly, what was supposed to be the simple kidnapping of Susan Banks (Eileen Davidson) ended in her tragic death. When the truth about Xander's involvement came to light, Sarah left him. When she asked Justin Kiriakis (Wally Kurth) for help drawing up the divorce papers, Bonnie Lockhart (Judi Evans) cited Xander and Sarah's deep love, imploring her to reconsider. After mulling it over, Sarah decided to go and speak to Xander. At the same time, Gwen Rizczech (Emily O'Brien) found Xander drowning his sorrows in alcohol and threw him into the shower — fully clothed. She insisted he sober up and get to the task of saving his marriage to Sarah (via Soaps).
Unfortunately, Sarah walked in on them as they were changing into dry clothes, jumped to the wrong conclusion, and left in a huff.
How can Xander stop Rex from getting between him and Sarah?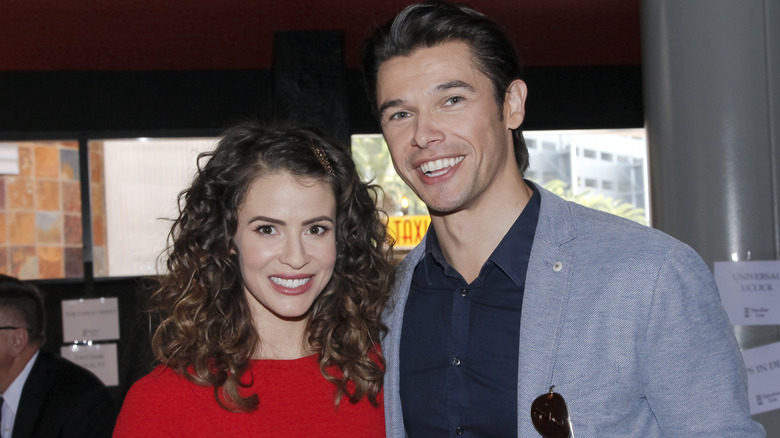 Tibrina Hobson/Getty Images
A borderline supercouple, Sarah Horton and Xander Cook have a deep relationship on "Days of Our Lives." Their portrayers, Linsey Godfrey and Paul Telfer, recently spoke to Soaps about how their characters' troubled marriage could be repaired. With Xander and Sarah always seeming to have something keeping them from having a proper relationship, Telfer stated, "Try as we might, as much as we beg... I guess we have to be tortured a little bit more." 
Rex Brady has recently returned to Salem just before his mother, Kate Roberts (Lauren Koslow), died, according to Soap Hub. Now that Rex is back, he could get in between Xander and Sarah again. Telfer likes working with Lowder but stated, "He keeps causing Xander's heart to be broken!" Godfrey also explained that Lowder is often brought back to the show to break the two up. Telfer's solution to avoid another split was, "Xander needs to get Rex a girlfriend."
"Get him with Gwen!" Godfrey exclaimed, and Telfer agreed that the concept would be good for Xander and Sarah's relationship. The site also speculated that if Rex really wanted Sarah badly enough, Gwen could use one of Dr. Wilhelm Rolf's (Richard Wharton) "Mission: Impossible" style masks to look and sound exactly like her.