The Many Crimes Of Orpheus On Days Of Our Lives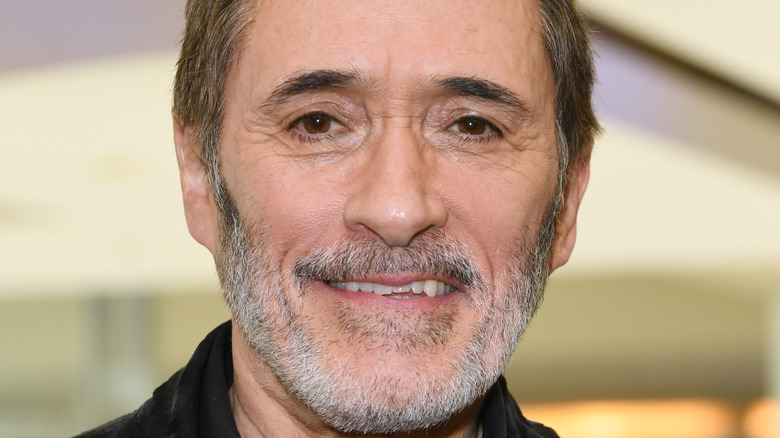 Jc Olivera/Getty Images
"Days of Our Lives" has created many memorable characters over the years — some have been lovable while others have been purely evil. Salem seems to have no shortage when it comes to villains, per TV Overmind. Over the decades, there have been so many trouble-making characters like Sami Brady (Alison Sweeney), Gabi Hernandez (Camila Banus), Kristen DiMera (Stacy Haiduk), Eve Donovan (Kassie DePaiva), Nicole Walker (Arianne Zucker), Vivian Alamain (Louise Sorel), just to name a few.
Of course, the men have been some of the worst villains in the show's history. Bad guys like Victor Kiriakis (John Aniston), Clyde Weston (James Read), Xander Kiriakis (Paul Telfer), and more have all had huge impacts on the lives of many Salemites with their devilish actions. Meanwhile, the most iconic villain to ever appear on "Days of Our Lives" is Stefano DiMera (Joseph Mascolo), according to Nine. Over the years, Stefano did his best to ruin the lives of the Brady family, as well as many others. He was also obsessed with Marlena Evans (Deidre Hall) and often tried to find ways to keep her away from the love of her life, John Black (Drake Hogestyn).
However, when remembering Salem's biggest villains, fans can't skip over Orpheus (George DelHoyo), who has caused so much pain during his reign of terror.
Orpheus kidnapped Marlena to get revenge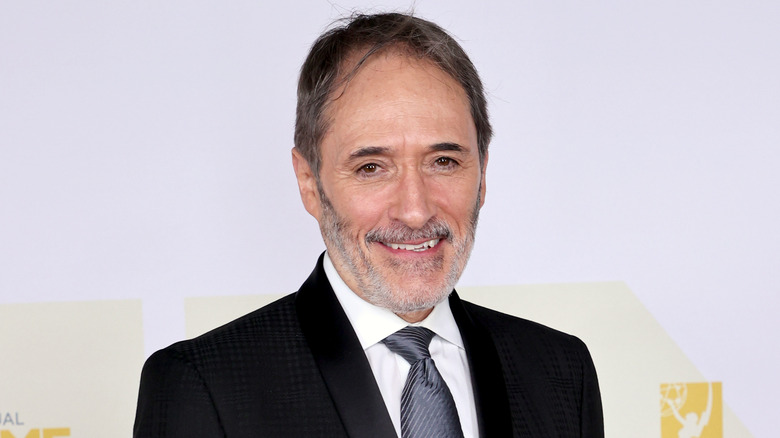 Kevin Winter/Getty Images
"Days of Our Lives" viewers first met the character of Orpheus back in 1986. At the time, he was using his original name, Milo Harp. According to Celebrating The Soaps, Orpheus is a former ISA agent who looked to get revenge after Roman Brady killed his wife, Rebecca, in the line of duty. Orpheus and Rebecca shared two children together, Zoey and Christian. Of course, he was heartbroken over losing his wife and he turned his pain into a quest for vengeance. Orpheus' main target became Roman. However, when John Black came to town believing he was Roman, Orpheus set his sights on him. This led Orpheus to kidnap Marlena. At the time, Orpheus drugged Marlena and made John believe that she had died.
Orpheus took Marlena hostage and brought her to Europe. He forced her to become a mother to his children. However, John eventually found out that the love of his life was alive. He immediately set out to save her and shot Orpheus in the process. The villain was presumed dead for decades until he returned to Salem in a shocking plot twist in 2016, per Soaps in Depth.
After his return, Orpheus continued his quest for revenge against those whom he believed wronged him.
Orpheus has caused a lot of trouble since his return in 2016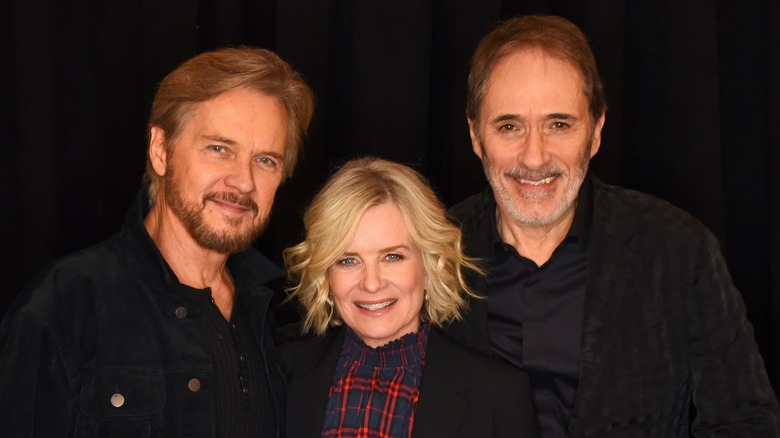 Michael Mattes/Shutterstock
When Orpheus returned in 2016 "Days of Our Lives" fans saw him meet up with fellow villains Clyde Weston and Xander Kiriakis in prison. Together, the trio formed a plan to escape. They caused a power outage and began to run wild in Salem. While Clyde and Xander went their separate ways in hopes of getting revenge on their enemies, Orpheus kidnaps Kayla Brady (Mary Beth Evans) and her son Joey Johnson (Tanner Stine). Orpheus wanted to ransom Kayla and Joey, but Steve Johnson (Stephen Nichols) foiled his plans, per Soaps in Depth. Orpheus then escaped and faked his own death again. He later returned with plans to kidnap Marlena and Kayla and bury them alive.
In 2020, Orpheus caused an accident that killed Adrienne Kiriakis (Judi Evans) as well as Sarah Horton's (Linsey Godfrey) newborn baby. Orpheus framed Maggie Horton (Suzanne Rogers) for the crime, which led to confusion and family drama. He later ordered the kidnapping of Ciara Brady (Victoria Konefal). In 2022, Orpheus returned and kidnapped Kayla, Marlena, and Kate Roberts (Lauren Koslow). He exposed them to a deadly poison that put their lives at risk and revealed that only one rare orchid would be able to save them (via Celebrating The Soaps). In 2023 the three women relapsed and were presumed dead following another illness, according to Soaps.
It's clear that Orpheus is one of the worst villains to ever make his way into Salem. Only time will tell what he does next.