Sarah Ferguson Reportedly Bonds With Queen Camilla As She Rejoins Royal Life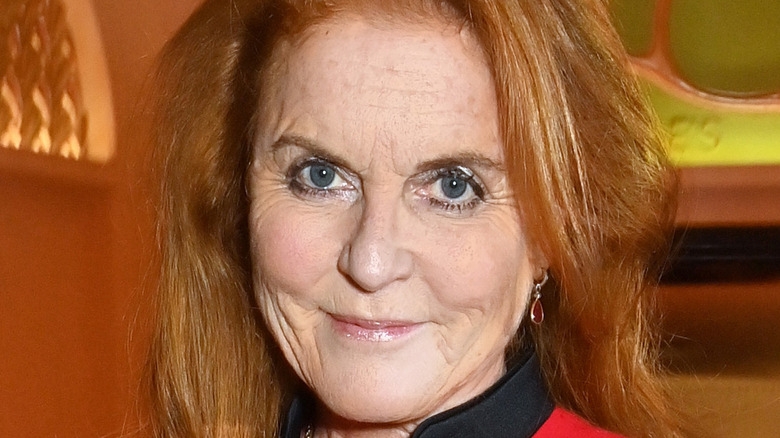 David M. Benett/Getty Images
Over the decades, there are been many life-changing events within the royal family. From the death of Princess Diana in 1997 to the departure of Prince Harry from royal life in 2020, and the death of Queen Elizabeth II in September 2022, such events can — often in a literal sense — alter the course of British history.
In between major historical events are peppered what one might describe as mundane dramas, scandals that might have been considered serious to the royal family but, to us commoners would make nothing more than an embarrassing story — something that would make us human. The toe-sucking scandal of 1992 could be considered one such mundane drama. The scandal was said to be, at the time, one of the biggest ever the royal family had ever faced, which Prince Harry's new memoir, "Spare," might arguably put to shame. Sarah Ferguson, known as Fergie, had separated from Prince Andrew in 1992 when paparazzi caught her financial advisor, John Bryan, "sucking" on her toes in St. Tropez — though Bryan maintains he simply kissed her toes, per the Mirror.
When the royals caught wind that the photos were going to be released, Fergie was with the royal family in Balmoral. The Duchess of York was, with some exceptions, more or less banished from The Firm: Prince Philip harbored a special distaste for her, according to royal biographer Jane Dismore (via Grazia). But, it seems Fergie might be rejoining the family after decades away.
Fergie granted renewed access to royal family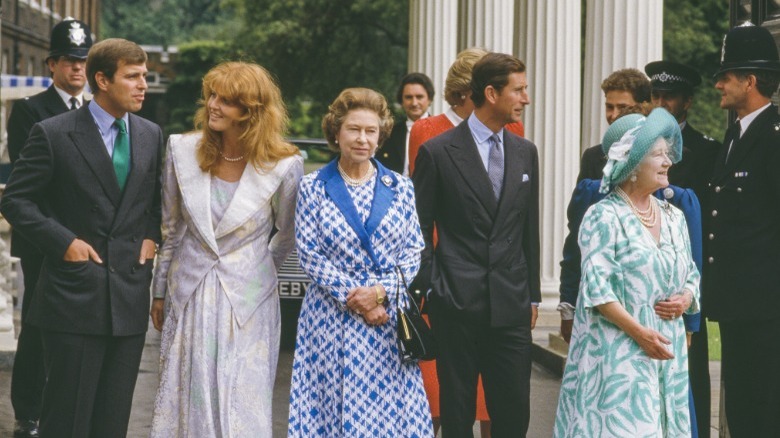 Derek Hudson/Getty Images
The toe-sucking scandal was not the sole stain on Sarah Ferguson's reputation. She was also recorded attempting to sell access to her ex-husband, Prince Andrew, to the press in 2010. Since their separation, she has maintained her relationship with the disgraced prince, who resigned from royal life in 2020 following his sex abuse scandal. 
But since Prince Philip's passing in the spring of 2021, Fergie has reportedly been allowed renewed access to the royal family. Camilla, queen consort, is allegedly taking charge of repairing the relationship between the Duchess of York and the royals. According to a royal insider via Express, the two share "a love of horses," and understand their similar class backgrounds as "gentry." Last Christmas, Fergie was even invited by King Charles to celebrate at Sandringham with the royal family, after a 30-year hiatus. A look inside King Charles' and Sarah Ferguson's relationship also shows that the two were good friends, perhaps even distant cousins. Could this signal a happy ending to the tragic story of Sarah Ferguson? Time will tell.