Royal Expert Says Kate Middleton's Style Revamp Signifies Confidence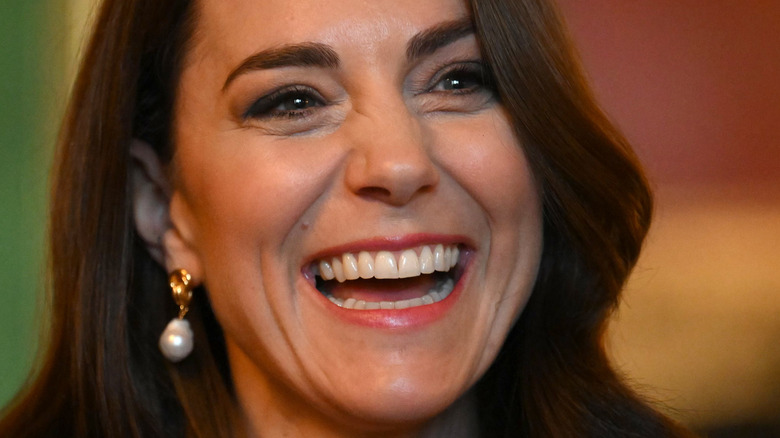 WPA Pool/Getty Images
Catherine Middleton, Princess of Wales, is a style icon. Since she tied the knot with William, Prince of Wales, Kate's style has evolved in front of our eyes (via Us Weekly). In the mid-2000s, when the public was first introduced to her, she was often seen sporting a pea coat over a dress or a sleek skirt. While her looks were understated, she always looked put together and chic.
Following the wedding, Kate developed her royal look. Now, she has to follow the strict dress code enforced by the family (via Reader's Digest). The women in the family are expected to dress modestly but with a stylish twist. Short skirts are a no, while big hats and pantyhose are a must. In fact, Kate's fashion influence made the sale of pantyhose surge following her engagement to William, according to Reader's Digest.
It's been over a decade since William and Kate got married, and now, royal experts share that her style is evolving again, and this time, it's showing off her confidence.
Kate is gaining confidence and exploring her sense of style, this expert says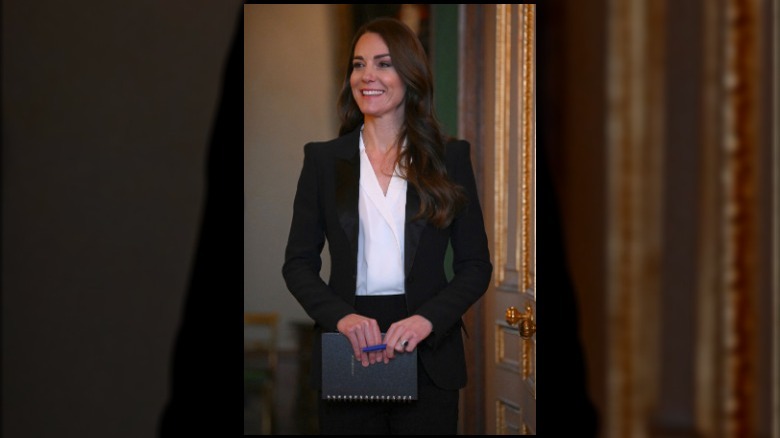 Wpa Pool/Getty Images
Kate Middleton has experimented with her style in front of our eyes (via Us Weekly). Recently, Kate was seen wearing a sleek black and white outfit. A royal expert shared that they believe this new look for Kate has come from her growing confidence.
While sitting down with "Palace Confidential," royal expert Charlotte Griffiths was asked about Kate's new look. "I think she's doing this kind of quite sexy, mature dressing now. That body suit was one of those '80s ones ... that fastened below the waistline ... but it's a quite sexy bodysuit."
"Then she's got her Alexander McQueen jacket over the top, and it wasn't so long ago she was still wearing Zara jackets ... so I think she's got this new kind of power dressing down. It's good," she continued. "She's been wearing trouser suits for a long time ... I think she's just maturing into her look and sort of gaining a lot of confidence."