Who Was General Hospital's Luis Alcazar?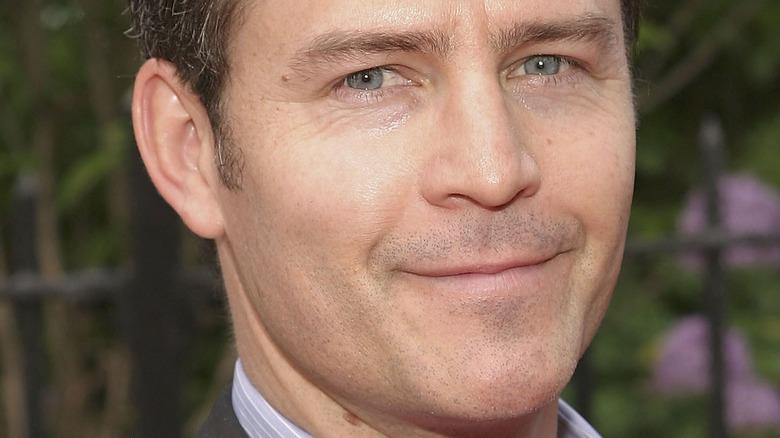 Thos Robinson/Getty Images
Ever since he took control of what was left of the criminal organization that Frank Smith (then Mitchell Ryan) ran, Sonny Corinthos (Maurice Benard) has worked hard to keep the peace on "General Hospital," via Soap Opera Spoilers. His strict policy of not allowing guns, drugs, or prostitution in Port Charles has helped keep a unique balance between himself and the authorities. However, over the years evildoers would attempt time and again to take the control and power that Sonny had away from him. Luis Alcazar (Ted King) was an international arms dealer that wanted to move his illegal goods through the city, per Soap Central.
According to Soaps in Depth, Brenda Barrett (Vanessa Marcil) had been in relationships with Sonny and Jasper "Jax" Jacks (Ingo Rademacher) over time. But her mother Veronica Wilding (Jennifer Hetrick) was driving a car with Brenda in it and careened off of a cliff. Brenda had been presumed dead, but four years later, in 2002, it was revealed that Alcazar had found her and nursed her back to health. He was envious of her prior relationships with Sonny and Jax, and took her to Port Charles with the intent of killing both men. Brenda had been held on Alcazar's yacht but managed to escape so she could warn Sonny and Jax. However, her warnings came too late as both men were shot separately, but each survived.
Alcazar then moved to his next nefarious plan.
Alcazar enlists Roy DiLucca to help him
Alcazar used a bomb to destroy one of Sonny's warehouses, which ended up accidentally killing Kristina Cassadine (Jaime Ray Newman). He also hired Roy DiLucca (A. Martinez) to help him kill Sonny and Jax, and tasked Roy with stealing information on the Jacks family's oil wells. Roy turned the tables by working with Sonny to make it look like he'd killed the mafia don, per Soap Central. Things came to a head when Roy and Alcazar had a confrontation that resulted in the arms dealer being shot. Alcazar had Dr. Monica Quartermaine (Leslie Charleson) kidnapped so she could patch him up. He was still enamored with Brenda and wanted Sonny and Jax dead.
Brenda had fled, and Alcazar tracked her down, shooting Jax in the process. Sonny arrived just in time, though, and shot Alcazar, subduing him. Alcazar was arrested for Kristina's murder and the attempted hits on Jax and Sonny. However, he was able to use his resources to gain his freedom. While Brenda believed she was dying from a mental illness, Skye Chandler-Quartermaine (Robin Christopher) learned that Alcazar had paid doctors to make Brenda believe it. Skye was married to Jax and kept Brenda's information a secret so he wouldn't get back with her, (via Soaps.com). Unfortunately, Jax learned that Brenda was fine and Sky knew, so he divorced her. Skye helped Alcazar kidnap Brenda, but Sonny managed to foil the scheme.
Alcazar's plans get worse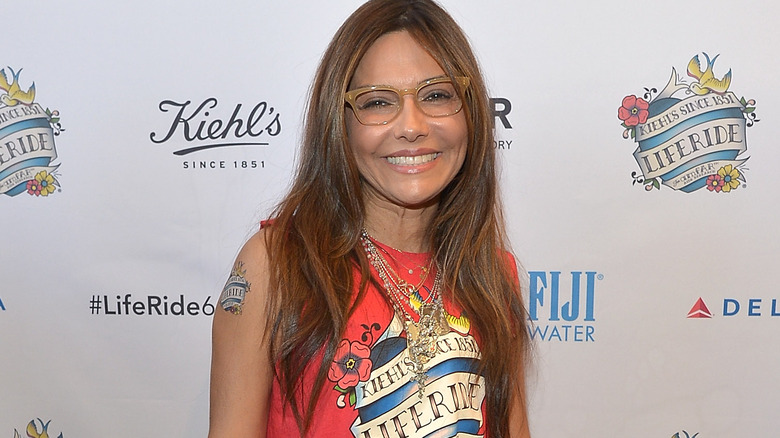 Charley Gallay/Getty Images
The plane holding Alcazar and Brenda crashed onto a Caribbean Island. Jason Morgan (Steve Burton) and Carly Corinthos (Laura Wright) arrived and helped capture the villain. They took him back to Port Charles to face his crimes. At General Hospital, Alcazar bumped into Alexis Davis (Nancy Lee Grahn) and gloated over the fact that he wasn't sent to prison for killing her sister, Kristina. Alexis was pregnant and because she confronted him, she went into labor. Although she pleaded for his help, Alcazar exited, per Soap Central.
An enraged Sonny threatened Alcazar, but detective Marcus Taggert (Real Andrews) warned him that if Alcazar died, Sonny would be accused. Sonny and Jason hashed out a scheme to kill Alcazar in a way that Sonny wouldn't be blamed. Alcazar would continue to taunt Alexis and pursue Brenda. But in a strange turn of events, he ended up sleeping with Skye and she got pregnant. While many people wanted Alcazar dead, he was tossed off his 14th-floor apartment. With Alcazar clearly dispatched, and the list of suspects long, the truth eventually reared its head that Alexis was the one who killed him. Being a savvy lawyer, she faked having dissociative identity disorder and was cleared of all charges, via Soaps in Depth.
But little did the citizens of Port Charles know, Luis had a twin brother named Lorenzo that would eventually come to town seeking retribution, per Newsbreak.