Remembering Hope's Life-Changing 18th Birthday Party On Days Of Our Lives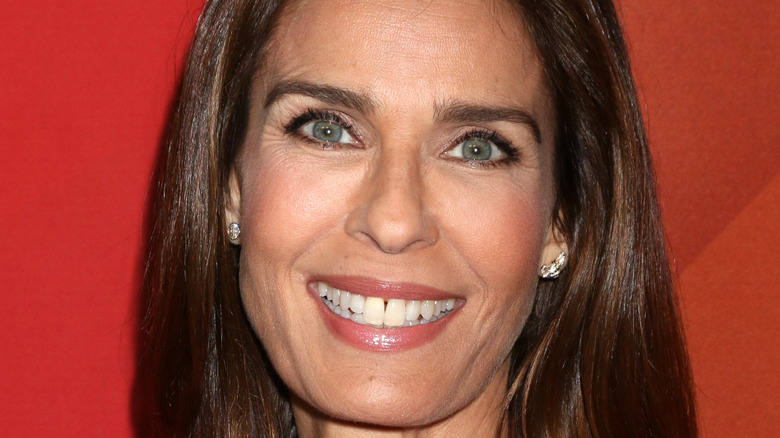 Joe Seer/Shutterstock
The soap opera world is all about supercouples. Despite the drama that revolves around the characters, popular pairings are the backbone of any good sudser. This idea is particularly true when it comes to "Days of Our Lives." The show has spent decades creating and cultivating some of the most beloved soap opera supercouples of all time. From the original Salem couple, Tom and Alice Horton, to other beloved pairings, such as Steve and Kayla Johnson and John Black and Marlena Evans, the soap is full of romance (via Showbiz Cheat Sheet).
Of course, one of the most iconic supercouples to ever appear on daytime television is Bo and Hope Brady, famously played by Peter Reckell and Kristian Alfonso. Over the years, the duo has been through many ups and downs. They've embarked on epic adventures, helped solve crimes together as members of the Salem Police Department, and endured devastating heartbreak. However, no matter what life threw at them, they always managed to get through it together and find a way back into each other's arms. Not even death could rip Bo and Hope apart, per TV Fanatic.
Longtime "Days of Our Lives" viewers may remember that Bo and Hope's romance started long ago when Hope was just a teenager.
Bo met Hope when she was a teenager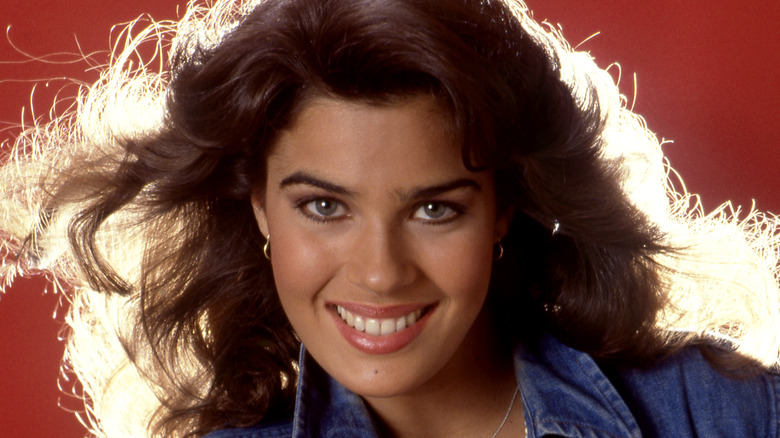 Donaldson Collection/Getty Images
Many "Days of Our Lives" couples come and go, but Bo and Hope Brady have stood the test of time. The duo was together for decades, and fans loved every minute of their journey together. The couple first met when Hope was a teenager, and she caught Bo's eye while they were at a bar called Shenanigans (via TV Fanatic). Bo offered Hope a ride home from the establishment on his motorcycle, and she accepted. Although there was an instant connection between the pair, Bo vowed to stay away from Hope because she was still in high school.
Despite the fact that Bo wouldn't embark on a romantic relationship with Hope due to her young age, Hope was head over heels for Bo. The duo couldn't seem to stay away from each other and were naturally drawn together. This worried Hope's father, Doug Williams (Bill Hayes). Doug disapproved of Hope's infatuation with Bo, who appeared to be a leather-wearing rebel on a motorcycle.
Doug had other ideas for his daughter when it came to her romantic life. He preferred Hope get involved with someone more upstanding, such as local politician Larry Welch, per Soap Central. However, Hope couldn't deny her feelings for Bo, and on her 18th birthday, he finally agreed to go on a date with her.
Bo and Hope's first night together was intense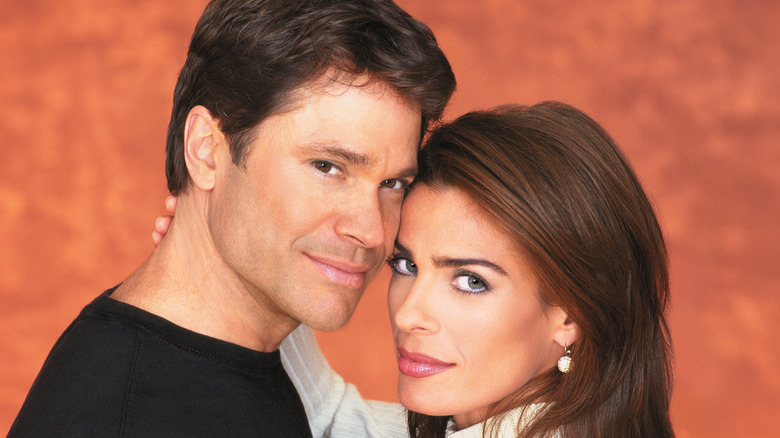 Getty Images/Getty Images
When Hope finally turned 18, "Days of Our Lives" fans watched her immediately go after Bo. After many months of flirting with each other, Hope asked Bo to be her date at her 18th birthday party, and he gave in and accepted the invitation, per Soap Opera Digest. The two had a wonderful night together and even danced to the song that would eventually become their supercouple anthem: "Tonight I Celebrate My Love for You." However, the night turned very dramatic after Bo gifted Hope a book of poetry, and they began to argue. Bo stormed out and left Hope alone. However, after they both cooled off, Hope visited Bo at his apartment, and the two made up.
Things began to get heated as the pair shared a steamy kiss, and Bo even confessed that he was in love with Hope. However, the couple's intimate night was interrupted when Hope's father, Doug, showed up and demanded that his daughter come home with him. Hope refused to leave Bo's apartment with her father, and Doug got so worked up that he suffered a massive heart attack (via Soaps). He was taken to the hospital and eventually recovered.
Of course, Bo and Hope went on to get married and have children together, and Doug eventually came around to the idea that Bo was a good match for his daughter. However, fans will never forget Hope's romantic and dramatic 18th birthday.