Why King Charles Reportedly Wants To Let Prince Harry Keep His Title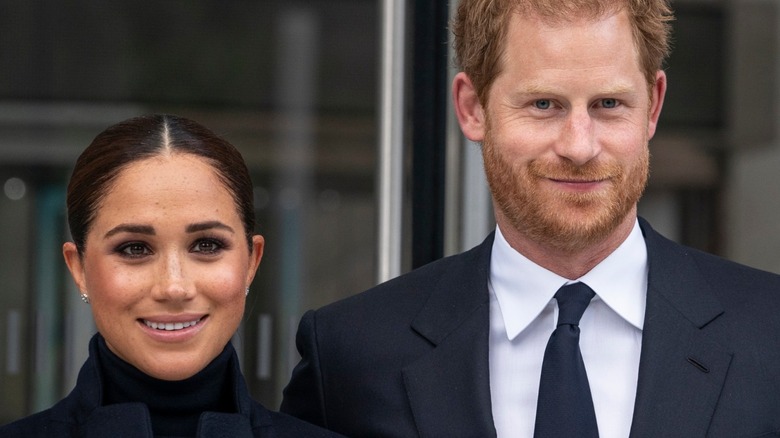 lev radin/Shutterstock
With the spring coronation of King Charles not far off, people are wondering if Prince Harry and Meghan Markle, the Duke and Duchess of Sussex, will be in attendance. The pair infamously stepped down from their duties as senior members of the royal family in 2020 after harsh media coverage, which often entailed racism toward Markle.
Since then, a maelstrom has brewed regarding their choice to leave their royal duties and pursue a different life in the United States, provoked further by several charged media appearances, including a bombshell interview with Oprah Winfrey in 2021. But it was Prince Harry's memoir, "Spare," that divulged several startling revelations about his deteriorated relationships with the royal family — especially with his brother William, Prince of Wales. Prince Harry also made several disparaging remarks about Queen Camilla during his media promotion of the book, naming her "the villain" in an interview with Anderson Cooper on "60 Minutes," per NDTV. 
Amidst the fallout from their departure, Prince Harry and Meghan Markle have become extremely unpopular amongst the British commonwealth; Prince Harry's popularity ratings just reached their lowest ever point since the popularity data tracking began, per Time. Now, as the coronation of King Charles approaches, the royals are allegedly engaged in a deal that will determine Prince Harry's attendance at the event. 
The bartering begins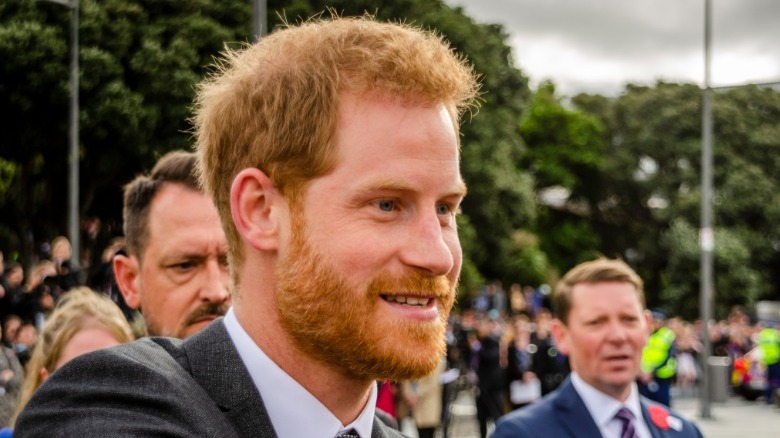 NataliaCatalina.com/Shutterstock
Prince Harry, Duke of Sussex, is allegedly engaged in a barter over his title of Duke of Sussex. Despite a survey that shows almost half of all Britons believe Prince Harry should lose it (via the Independent), King Charles could be keeping the option available to his son. 
In an alleged effort to coax Prince Harry and Meghan Markle, Duchess of Sussex to attend the coronation, one unnamed source shared with the Mail on Sunday that King Charles might enlist the assistance of Justin Welby, the Archbishop of Canterbury, to work out a deal between Prince Harry and William, Prince of Wales, that would see both of them satisfied at the major event, despite the tensions between the two. Prince Harry could be offered to keep his title as the Duke of Sussex in exchange for his attendance or be given a "high-profile" seat at the coronation, despite his reduced royal status. 
According to a source, "The family is split, and all the indications are that Harry is being advised to agree to nothing at this stage and 'play it long' right up to the last minute ... Harry's camp made clear that the idea that he would just attend the coronation and behave himself but then be stripped of his titles was a total non-starter. While he might decide at some point to discard his titles of his own volition, he objects to the idea of being forcibly stripped of them."