How Queen Elizabeth Reportedly Believed Prince Andrew Could Redeem Himself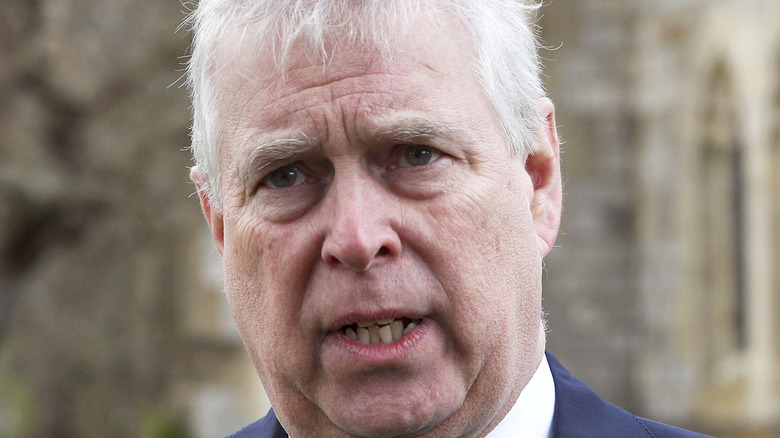 Wpa Pool/Getty Images
Last year, Queen Elizabeth II stripped her son Prince Andrew of all his military titles and royal patronages. He would not be called "His Royal Highness," nor would he fulfill any public duties as a senior member of the royal family.
The late monarch asserted that Andrew needed to defend himself as a private citizen during his trial as an alleged perpetrator of sexual assault against a minor, according to a statement made by Buckingham Palace (via Twitter). Virginia Giuffre, a survivor of sex trafficking by Jeffrey Epstein, alleged that she was assaulted by the prince on multiple occasions while she was underage.
Andrew settled the case out of court in February 2022 for an undisclosed amount purported to be worth millions. But his connection to Epstein, the seriousness of the allegations, and certain damning evidence — such as a photograph of Andrew, Giuffre, and Epstein co-conspirator Ghislane Maxwell — has made the prince's reputation irredeemable in the public sphere, despite maintaining his innocence. 
In an attempt to repair his image and regain the trust of the public, Andrew appeared on BBC's "Newsnight" with Emily Maitlis in November 2019, via Insider, but without success. Some could even called the interview a "PR nightmare," per CNN.
But, before the queen's passing, she allegedly had a plan for Andrew to rejoin public life. 
Queen Elizabeth II may have suggested charity work to Prince Andrew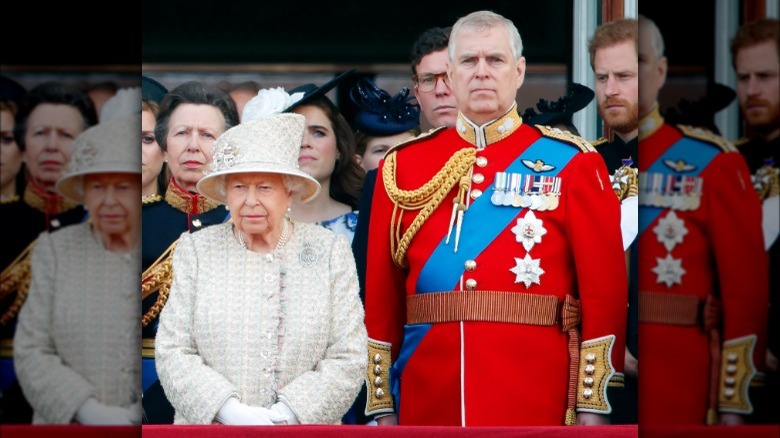 Max Mumby/indigo
According to unnamed sources speaking to the Independent, Queen Elizabeth II allegedly wanted Prince Andrew to take on charity work as a means of earning public trust and redeeming his character — though there has been no suggestion of this from the queen publicly. "Andrew's mother suggested the route forward was taking on a charitable cause," the source said. "Other members of the family agreed and saw it as his only way to rehabilitation." Elizabeth also reportedly contributed to some of the settlement that Andrew agreed to pay Virginia Giuffre. 
Media outlets noted, as recently as November 2022, that Andrew did not appear to take on any charity work despite alleged plans, per The U.S. Sun, instead using his time to play golf and engage in other leisure activities outside of the public spotlight. 
But, despite the queen's alleged wishes, another unnamed source close to King Charles III has suggested that Andrew's brother will not allow him back into royal life, per the Daily Beast. "Charles has made it clear there is no way back to public life for Andrew. If he wants to go and do charitable work that will be up to him," the source claimed.
Rumors are also circulating that Andrew could appeal his case with Giuffre, as lawyer Alan Dershowitz — who was also accused of sexual assault by Giuffre — allegedly encouraged him to do, per The Guardian.