Newly-Released Letters Expose Princess Diana's Anguish As She Divorced King Charles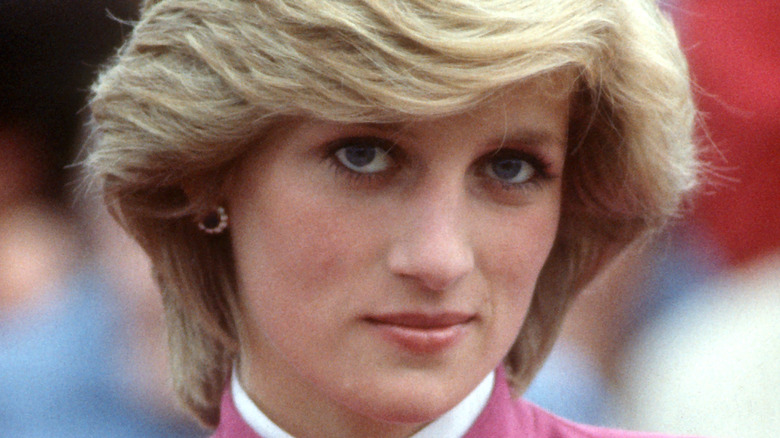 Anwar Hussein/Getty Images
Whether or not you're a major fan of Netflix's "The Crown" or you fancy yourself a royal family expert, it's clear to all of us that Princess Diana's life, death, and experience with the royals has played a major role in her son, Prince Harry's, outlook on the world. 
Seeing the way his mother's life was put under a microscope during her marriage with Harry's father, King Charles III, clearly made Harry, Duke of Sussex particularly protective of his wife, Meghan Markle, Duchess of Sussex. This has famously resulted in the pair cutting ties with the royal lifestyle to protect their family from suffering from Diana's same struggles. Princess Diana's life changed after divorcing Charles and, according to the Netflix docu-series, "Harry & Meghan," the harassment she endured from the media was exacerbated even further (via Insider). Harry revealed, "My mom was harassed throughout her life with my dad, but after they separated, the harassment went to new levels."
In addition to how much of her life was spent in the public eye, there are plenty of things we learned about Princess Diana after her death. Yet, as of just recently, the late princess' own words are shedding some new light on her painful experiences. Per Express, Diana and Charles were divorced in August of 1996, and while it was clear to all that the circumstances of the royal split were difficult, some recently publicized letters between Diana and two of her friends reveal just how harrowing the experience truly was.
Inside Princess Diana's letters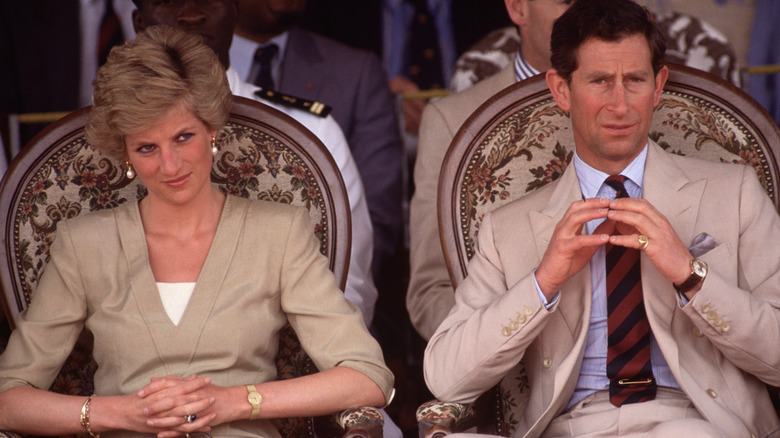 David Levenson/Getty Images
In the wake of the drama unfolding among the royal family, some letters Princess Diana wrote have entered the public eye. According to the Mirror, Diana's friends, Susie and Tarek Kassem, are auctioning off 32 letters that Diana wrote to them amidst her divorce from King Charles III. Reportedly concerned about the responsibility that would come along with passing these letters off to their children, the Kassems decided to sell them and donate the profits to Diana's favorite charities.
Among the thoughts and feelings laid bare in what auctioneers have called "emotionally raw" correspondences, Diana wrote, "I am having a very difficult time and pressure is serious and coming from all sides. It's too difficult sometimes to keep one's head up and today I am on my knees and just longing for this divorce to go through as the possible cost is tremendous." 
In another letter she wrote to Susie on May 20, 1996, Diana revealed her fears about her private phone conversations being tapped and given to the royal family. She wrote, "As I don't have a mobile it is difficult to discuss personal issues as my lines here are constantly recorded and passed on." She added, "If I'd known a year ago what I'd experience going through this divorce I never would have consented. It's desperate and ugly." 
It's clear that her divorce was a difficult time in Diana's life, but these letters help the public to hear things from her own perspective.