How Marlena's Twin Sister Was Murdered On Days Of Our Lives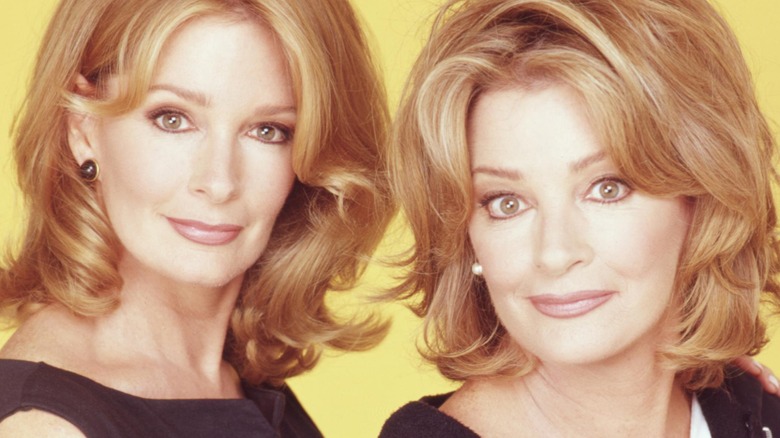 Getty Images/Getty Images
Deidre Hall isn't just one of the most popular actresses on "Days of Our Lives," she's one of the most iconic soap opera stars of all time. Hall portrays the legendary character of Dr. Marlena Evans, a psychiatrist who came to Salem in 1976 and has been at the center of so much drama ever since, per Soap Central. Over the years, Marlena's romances with John Black, Don Craig, and Roman Brady have been huge parts of the character's storyline. Marlena has also been presumed dead, kidnapped, brainwashed, possessed by the devil, and so much more throughout the decades. However, one of Marlena's earliest and most memorable storylines included a serial killer and her sister, Samantha Evans.
Evil twins aren't exactly a new concept to soap operas. "Days of Our Lives" has seen its share of doppelgangers over the years, such as Tony and Andre DiMera (Thaao Penghlis) and Jake and Stefan DiMera (Brandon Barash). However, Marlena and Samantha's story is a bit different. According to Soaps In Depth, just one year after Deidre Hall made her "Days" debut, her real-life identical twin sister, Andrea Hall, also joined the cast. Andrea played the role of Samantha, Marlena's lookalike sister. However, on-screen, the siblings didn't have it easy.
Samantha was often jealous of Marlena, and things went from bad to worse when Samantha attempted to steal Marlena's life.
Marlena and Samantha's relationship was extremely complicated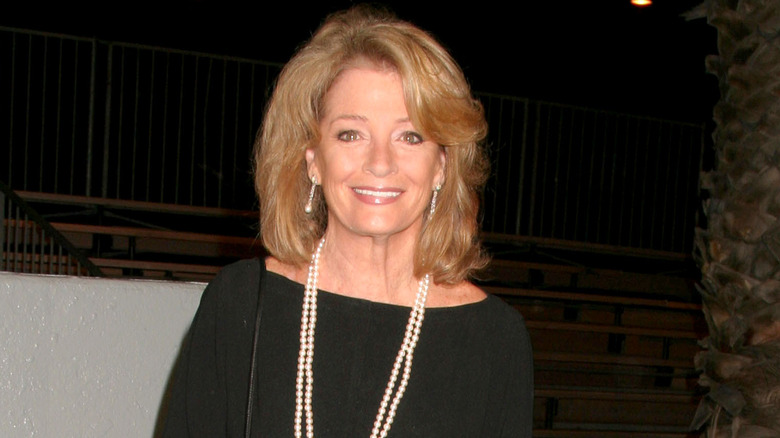 carrie-nelson/Shutterstock
When Andrea Hall joined her sister Deidre Hall on "Days of Our Lives" in 1977, the soap opera made history as the first-ever sudser to cast real-life twins, per Little Things. Samantha came on the scene as an out-of-work actress who also struggled with substance abuse problems (via Soaps In Depth). After seeing the wonderful life that Marlena had made for herself in Salem, Samantha concocted an evil plan to impersonate her identical twin sister and have Marlena committed to a mental institution. Posing as Marlena, Samantha even ordered her twin to have shock treatments so that she could keep her quiet. However, Marlena's love interest Don Craig began to grow suspicious and eventually foiled Samantha's big plan.
Marlena was released from the institution, and Samantha was arrested for swapping identities with her sibling, reports Soap Central. When Marlena planned to marry Don, she decided it was time to make amends with Samantha, and the two moved past their differences. Marlena was determined to move on with her life, and when Samantha was ultimately released from prison, the two reconnected in Salem.
However, the sisters didn't have much time to work on their relationship before tragedy struck their family.
Samantha Evans was murdered by the Salem Strangler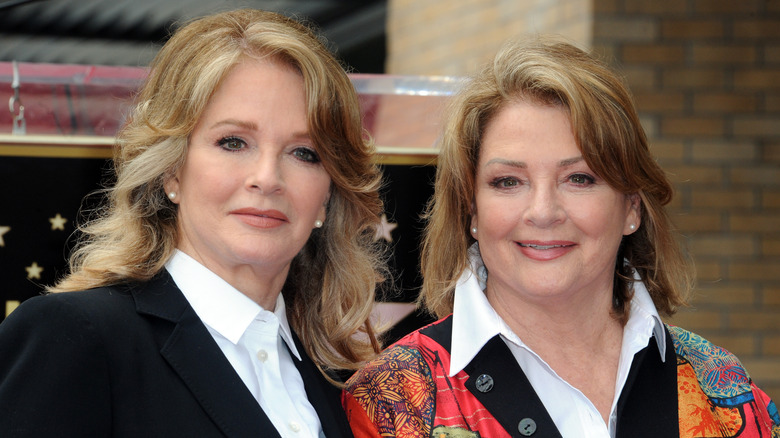 Albert L. Ortega/Getty Images
In 1981, "Days of Our Lives" fans watched as Salem became wrapped up in a serious murder mystery. A dangerous criminal, dubbed the Salem Strangler, was stalking women and murdering them — including characters such as Lorie Masters, Denise Peterson, and Mary Anderson. He also attempted to murder Renee DuMonde, but she was able to escape his grasp, per Soap Hub. The Salem Strangler began to target Marlena and would often call into her radio show. During one shocking episode, the strangler appeared to have murdered Marlena Evans, and fans were stunned when Roman Brady and Don Craig were seen stumbling upon Marlena's lifeless body. "Days" viewers went wild over the thought of Marlena's death. Fans protested at the soap opera's studio and wrote angry letters to NBC about the character being killed off.
However, Marlena was back in Salem a week later, alive and well. It was revealed that the Salem Strangler had made a mistake and killed Marlena's twin sister, Samantha, instead. A few years later, when Marlena gave birth to her own set of twins with Roman Brady, she named her son Eric and her daughter Samantha after her late sister (via Soap Central). Like her namesake, Sami Brady (Alison Sweeney) was also a bit of a troublemaker.
According to Soaps in Depth, Andrea Hall briefly returned to the soap in 2000 as Marlena's doppelganger Hattie Adams.