Royal Author Believes King Charles Wed Princess Diana Over Queen Camilla For One Reason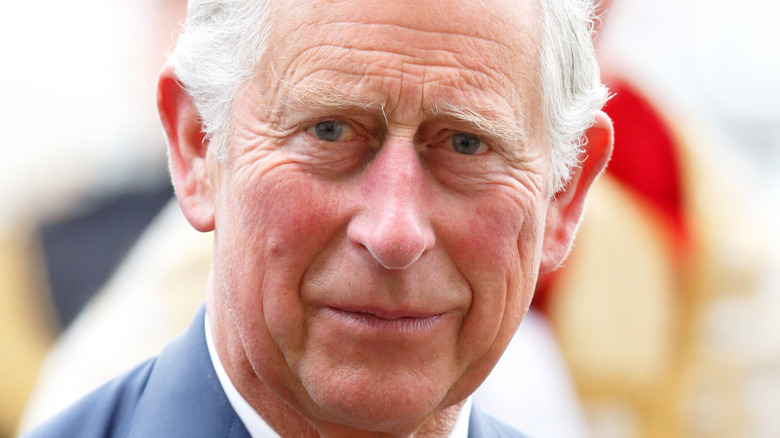 Max Mumby/indigo/Getty Images
Before King Charles III tied the knot with Camilla Parker Bowles, Queen Consort, he had a very public and tumultuous relationship with Princess Diana, the mother of his two children, William, Prince of Wales, and Harry, Duke of Sussex, per Vanity Fair. After the couple's engagement announcement in 1981, it seemed everything went downhill quickly.
Though they had the wedding of the century later that same year, there was trouble in paradise soon after. Cheating and controversy made headlines throughout their union. We finally learned why Charles and Diana divorced, but the answer isn't as clear as you would guess. Diana struggled with royal duties, the press hounded her, and truthfully, the pair just didn't know each other well before they said 'I do.' However, a major reason was that King Charles was still in love with Camilla while he was married to Diana, according to Town & Country.
Many wondered why Charles, whose heart seemed to always belong to Camilla, didn't marry her in the first place. Now, a royal author is sharing why she believes the king committed to Diana over the queen consort.
It all came down to the children, an author suggests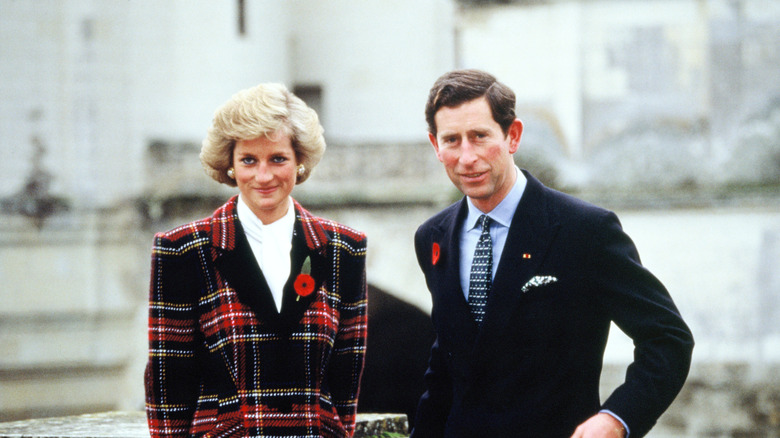 Georges De Keerle/Getty Images
King Charles and Camilla Parker Bowles, Queen Consort, always had an intense connection, per Town and Country. While Charles was married to Princess Diana, he was seeing Camilla behind the princess' back. So, why didn't he pop the question to Camilla instead of Diana in the first place? Royal author Angela Levin has a theory.
Levin, the writer behind, "Camilla: From Outcast To Future Queen Consort," made an appearance on the "Podcast Royal," where she shared the reason why she thinks Charles didn't marry Camilla right away. "King Charles had to have an heir and ... I think it would have been quite difficult for them to have a child and the queen would have been terribly worried about that," Levin shared. "Because her whole aim is to keep the monarchy going." She continued, "And also with Diana I think it's very important to say that Charles was being nagged to get married." Adding, "He was over 30, he had to find heirs."
Levin concluded, "And it was a plot between Elizabeth the queen mother and Diana's grandmother, Lady Fermoy, and they actually worked together that this would be a very good thing," before adding that the pair got engaged just 13 days after their courtship began. Levin believes it all came down to having heirs to the throne, and since Diana was younger, it made sense for Charles to marry her instead.