Queen Camilla's Low-Key Valentine's Day Plans Away From King Charles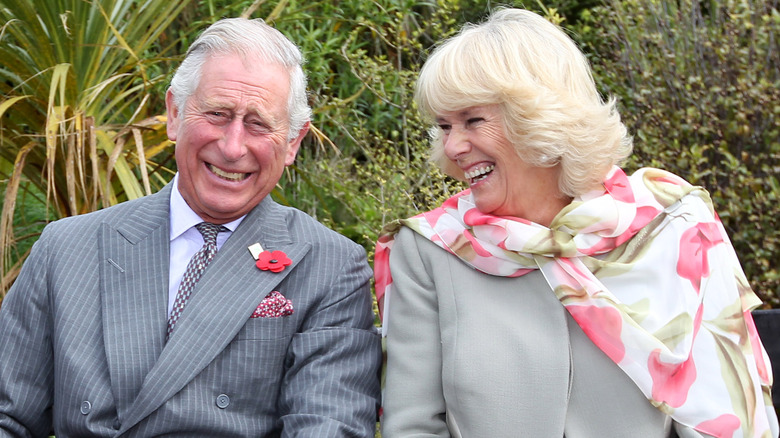 Rob Jefferies/Getty Images
King Charles III and Queen Consort Camilla Parker Bowles are quite the lovebirds. Their romance blossomed from the moment they were first introduced in 1970, but the relationship wasn't meant to be — at least not at first anyway (via People). Though the chemistry was instant, both parties found love elsewhere before coming back together years later, with Charles ultimately marrying Princess Diana instead of Camilla.
Even though Charles tied the knot with someone else, he couldn't stay away from Camilla. The then-Prince of Wales attempted to hide his affair with the now queen consort, but Diana's suspicions were inevitably confirmed, and Charles's wandering eye was revealed publicly, per Reader's Digest. The king finally acknowledged his relationship with Camilla two years after he and Diana officially split, shocking the world in the process. 
Now, of course, we know that it was all meant to be since Charles and Camilla lived happily ever after. However, the queen consort will be celebrating Valentine's Day low-key and away from her long-time partner this year. 
Camilla has an important engagement during the holiday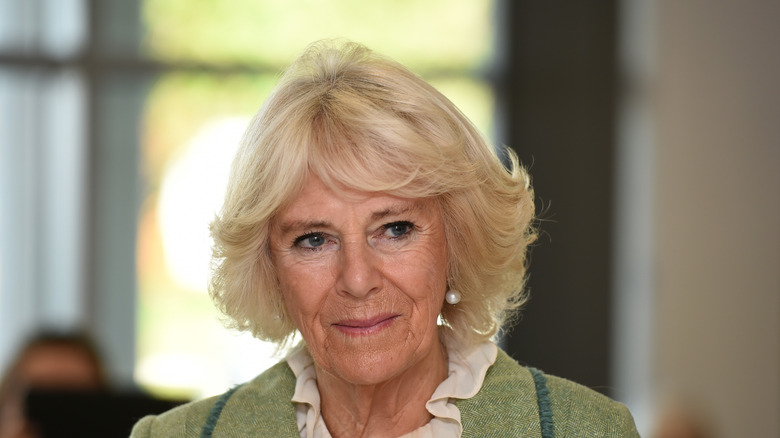 Finnbarr Webster/Getty Images
While King Charles III and his queen consort, Camilla Parker Bowles, fell in love several decades ago, the happy couple didn't actually tie the knot until 2005 (via Harper's Bazaar). Their relationship was mired in controversy but they've more than proven everybody wrong since the royals have been inseparable ever since. And yet it appears that they will not be celebrating Valentine's Day together. 
According to Royal Central UK, Camilla will be busy making a public appearance on the most romantic day of the year. The queen consort will be visiting the West Midlands, making a stop at the Elmhurst Ballet School, in Birmingham, where she will help celebrate the organization's 100th anniversary. Camilla has been working extensively in the region since she became the Duchess of Cornwall. 
The newly-minted queen consort became a patron of the ballet school in 2006. Now, she will spend Valentine's Day watching their celebratory performance, followed by a photo-op with the students and the unveiling of a plaque honoring their centenary. It appears Charles will have to sit out Valentine's activities while his wife attends this important engagement, but considering how long they've been together, it's doubtful the king minds too much.