The HGTV Show You Should Watch If You're A Pisces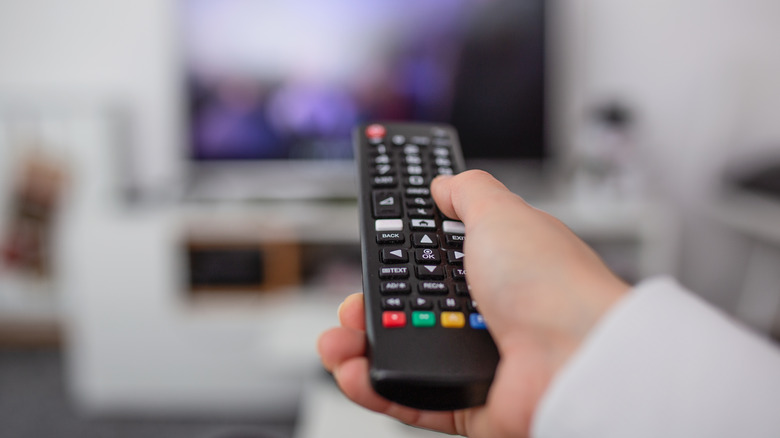 Stefanamer/Getty Images
Everyone has that one friend who is in love with the idea of love — an indicator that they just might be a Pisces. Per Vogue, Pisces are water signs that can be described as "hopeless romantics." They tend to wear their hearts on their sleeve and love to romanticize their lives, endearingly getting swept up in the potential of what could be. In other words, you might catch a Pisces daydreaming about their future love story or doodling in their journal about their dream partner. 
Pisces is the 12th sign of the zodiac, and includes anyone born between the dates February 19th and March 20th. Some A-list Pisces you may recognize are Rihanna, Drew Barrymore, and Justin Bieber. During a January 2023 interview on "The Tonight Show with Jimmy Fallon," Keke Palmer alluded to her unborn son being a Pisces, noting, "Pisces are known to be very deep, they're emotional creatures. So I just want to make sure I'm not too blunt for my baby boy" (via Entertainment Tonight).
Though strong emotions are a significant trait of the Pisces sign, they're not the only thing that makes them so unique. Pisces are also known to be extremely artistic and creative. Those character traits are reflected not just in the personalities of Pisces signs, but also in the type of entertainment media that Pisces love to consume.
HGTV's Moving for Love combines Pisces' creativity and love of romance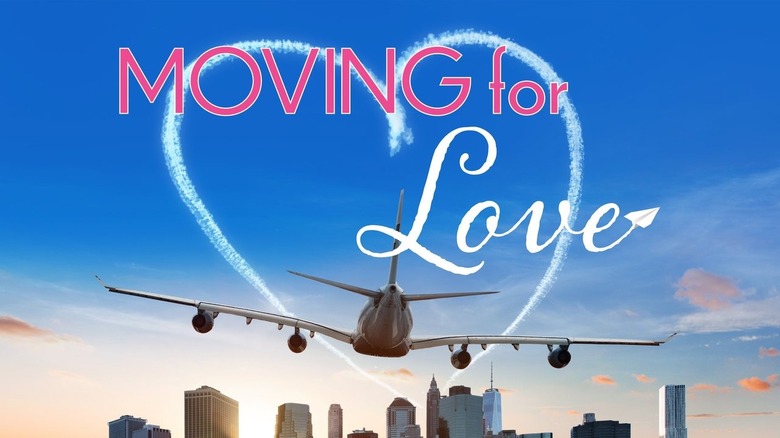 HGTV
The HGTV show "Moving for Love" truly embodies the phrase "home is where the heart is." Premiering in 2022, the reality show documents the real estate journeys of long-distance couples who have decided to take a leap of faith in the name of love and move into their first home together. The couples are either dating or married, but are juggling careers, businesses, family dynamics, and doubts. However, they fight through the challenges to find their dream homes with their chosen partners and begin their lives together.
"Moving for Love" is the show for hopeless romantic Pisces signs who will be rooting for every couple in each episode. With the drama of romantic spats, the show also focuses on the dynamics of house hunting, showing gorgeous properties across the United States. The artistic and creative sides of Pisces signs will love the show for showing the creative aspects of real estate, including floor tile choices, aesthetic backyard designs, and more.
The HGTV Moving for Love couples that every Pisces will be rooting for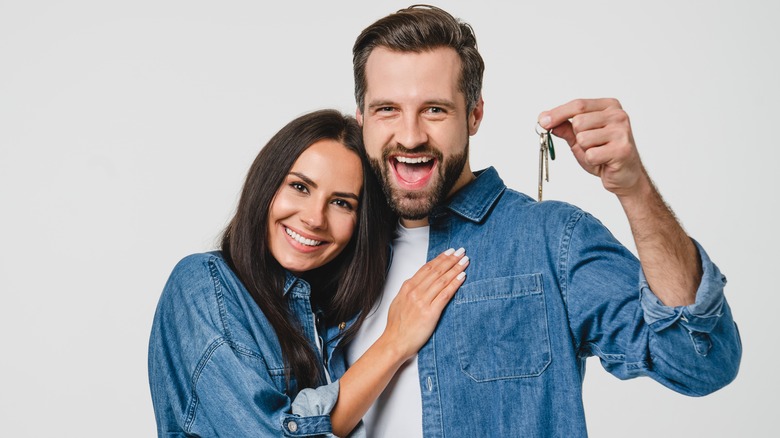 Inside Creative House/Shutterstock
The couples on "Moving for Love" are likable, relatable, and epitomize what Pisces yearn for a dream love story. In episode one of the first season, a long-distance couple named Nicky and Courtney are debating between moving to Honolulu, Hawaii or Colorado Springs, Colorado (via HGTV). Hawaii is where Nicky currently lives and where she has become an entrepreneur, starting her own dream business. If anyone was going to make that sacrifice for love, it would be a Pisces. The episode follows the couple as they compromise and find their dream home together.
In another episode, a couple named Chelsea and Charlie are deciding between staying Texas or moving to Virginia. The divider in this couple's relationship is that Chelsea has a significant relationship with her father and doesn't want to leave him — or her growing business — behind. In the fifth episode of the first season, Shannen is a hometown girl from Philadelphia who wants her partner Dani to move there because she wants her family around for support when they eventually start a family. 
Any hopeless romantic Pisces will surely see their own spirit reflected in HGTVs "Moving for Love." The show can be streamed by renting or purchasing on Prime Video.