The Salem Strangler's Reign Of Terror On Days Of Our Lives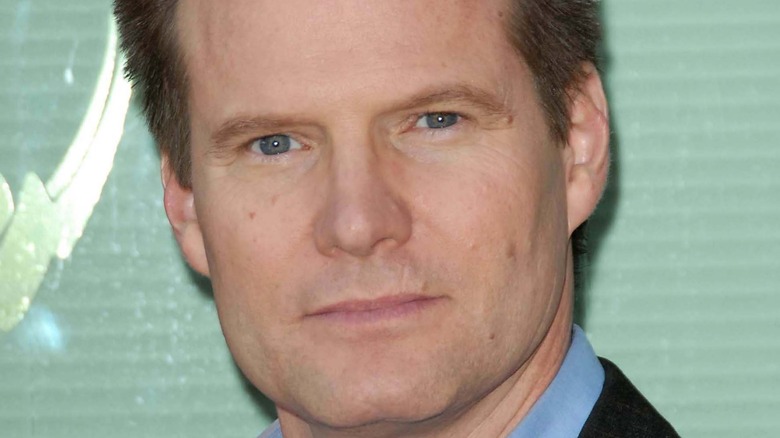 s_bukley/Shutterstock
"Days of Our Lives" has been delivering stunning and exciting storylines for more than 50 years. Throughout the decades, the popular soap opera has become a favorite among fans who can't wait to find out where the story will go next. Longtime viewers know that the fictional midwestern town of Salem is anything but quiet and sleepy. Some shocking "Days of Our Lives" plot twists have kept fans glued to their televisions, wanting more.
Viewers have watched countless wedding day disasters, crazy baby swaps, people being buried alive, Marlena Evans (Deidre Hall) being possessed by the devil on multiple occasions, the death of Salem's biggest villain Stefano DiMera (Joseph Mascolo), and many iconic romantic moments. Of course, some of the show's most memorable moments have been at the expense of a character's life. The murders of characters such as EJ DiMera and Abigail Deveraux DiMera shook fans.
"Days of Our Lives" has a knack for surprising viewers with murder and mayhem. Of course, this has led to several serial killer storylines in the past, and some of them, such as the Salem Strangler, changed the show forever.
Days of Our Lives' serial killer history started with the Salem Strangler
In the history of "Days of Our Lives," several serial killers have terrorized the people of Salem. In the past, Andre DiMera was revealed to be the Salem Slasher, who killed characters such as Renee DuMonde, Kelly Chase, Trista Evans, Letitia Bradford, and Daisy Hawkins. In 1998, Harper Deveraux had his reign of terror as the Riverfront Knifer. He killed multiple unnamed women and attacked characters like Eve Donovan, Janice Barnes, Kimberly Brady, and Kayla Brady.
Marlena Evans was revealed to be the Salem Stalker in the early 2000s. However, after seemingly killing off half of Salem, it was revealed that her victims were still alive and being held captive on Melaswen Island. More than a decade later, Ben Weston secured his spot in "Days of Our Lives" history with his stint at The Necktie Killer, murdering characters like Serena Mason, Paige Larson, and Will Horton.
However, it was the Salem Strangler that kicked off the serial killer craze on the soap opera in the early 1980s, and fans couldn't get enough of the creepy storyline. Viewers watched as the strangler, who was later revealed to be Jake Kositchek, stalked and killed several women in Salem, including Lorie Masters, Mary Anderson, and Denise Peterson. However, his favorite target seemed to be Marlena.
The Salem Strangler's huge mistake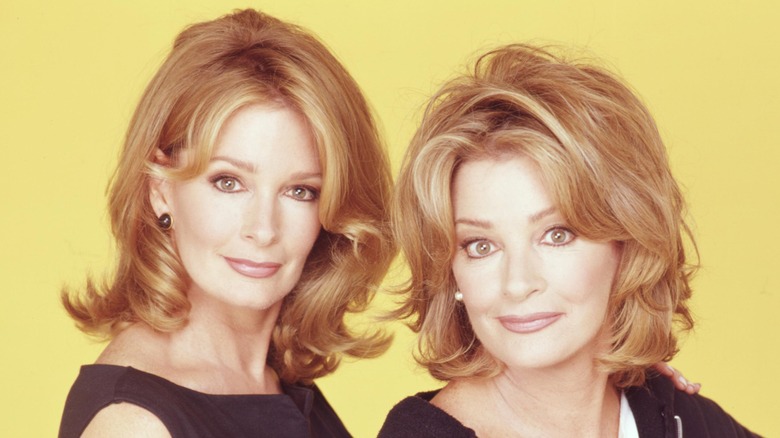 Getty Images/Getty Images
As the Salem Strangler, "Days of Our Lives" fans watched Jake Kositchek stalk Marlena Evans. After killing several other women in Salem, Jake turned his attention to Marlena, who was hosting a call-in radio talk show at the time. Jake was infatuated with Marlena and often called into her show to chat. Once it appeared that Marlena was in real danger, police officer Roman Brady (then Wayne Northrop) was assigned to protect her. He and Marlena's ex-husband, Don Craig, did their best to keep her safe. However, in a shocking turn of events, it appeared that the men had failed when they discovered Marlena's lifeless body in her home.
"Days of Our Lives" fans were so furious at the thought of Marlena being killed off that they immediately began to call the network to express their anger. They even protested outside the studio, hoping it would influence the show to bring Marlena back. However, viewers soon learned that Marlena wasn't the Salem Strangler's actual victim. Instead, Jake had mistaken Marlena's identical twin sister, Samantha Evans, for the doctor. Jake killed Samantha, and Marlena was devastated to find out her sister had been taken from her. When Jake found out the truth, he tried to get to Marlena but was killed by Roman before he could hurt her.
Longtime fans will never forget the drama of the Salem Strangler storyline, as it still remains one of the most shocking in the soap's history.