Countdown Begins For The Long-Awaited Return Of Days Of Our Lives' Legendary Bo And Hope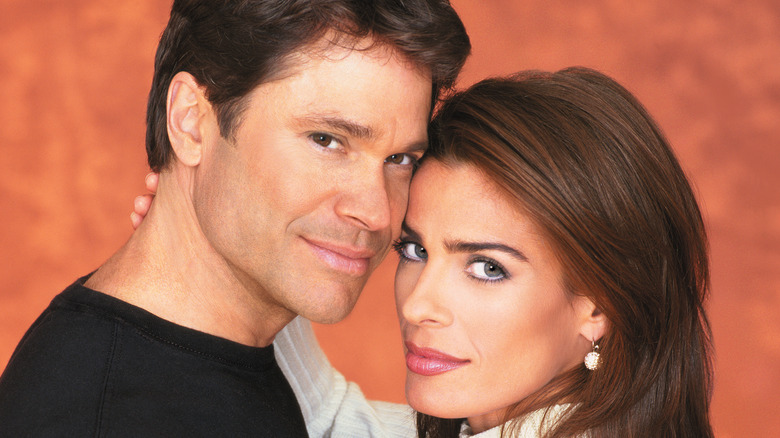 Getty Images/Getty Images
"Days of Our Lives" fans know that Bo (Peter Reckell) and Hope Brady (Kristian Alfonso) are one of the soap opera's most iconic supercouples. The pair became huge fan favorites in the early 1980s and captivated viewers with their epic love story. Through the decades, Bo and Hope had their share of ups and downs. The pair have been kidnapped, brainwashed, presumed dead, and more. They've also sadly dealt with the heartbreaking death of their young son, Zack Brady.
In 2015, it appeared that Bo and Hope's love story had officially come to an end when Bo died from a brain tumor in Hope's arms. However, years later, the couple reunited on the soap's spin-off series "Beyond Salem." When Hope was killed and sent to heaven, she met up with Bo and even got to see her son, Zack. Bo encouraged Hope to return to the land of the living, but not before they shared one final dance together.
Hope did return to her body, and by the end of the season, it was discovered that Megan Hathaway (Miranda Wilson) had been keeping Bo's body cryogenically frozen. Once she gathered three powerful prisms, she was able to bring him back to life. Now, Bo and Hope are both returning to the flagship show, and fans can hardly wait.
Bo and Hope will return to Salem in March 2023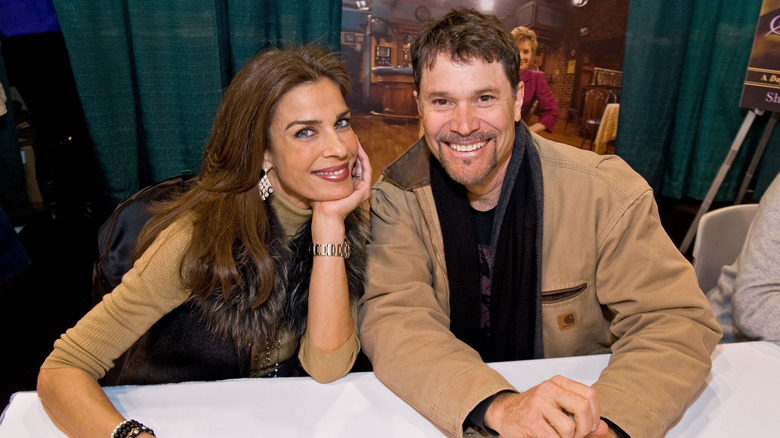 Timothy Hiatt/Getty Images
This week, "Days of Our Lives" fans got a special treat as they learned when Bo and Hope Brady would be returning to Salem. The soap opera's official Twitter account shared a post revealing that Bo and Hope would return to the canvas in March and even started a countdown for the big event. "This is going to be epic!" one fan tweeted. "Man! DOOL knows how to manage these great couples!" another commented.
Of course, there will have to be some setup before the iconic supercouple comes marching back into Salem, and that's where Megan Hathaway comes in. Actress Miranda Wilson recently revealed that Megan would be returning to the show on February 24 and encouraged fans to tune in, so they don't miss the fireworks. Megan's storyline will likely lead to Bo and Hope's return as she is the person responsible for bringing Bo back from the dead. In addition, Bo's daughter, Ciara Brady (Victoria Konefal), will also be back for the storyline, so a Brady family reunion is expected.
Fans are looking forward to seeing Bo and Hope in Salem together again, and it should be one of the most exciting storylines of 2023. It's unclear how long Bo and Hope will stay in Salem this time around. However, fans are ready to enjoy whatever time they have with the characters.