Days Of Our Lives Goes Back To The Beginning With Bo And Hope's Very First Meeting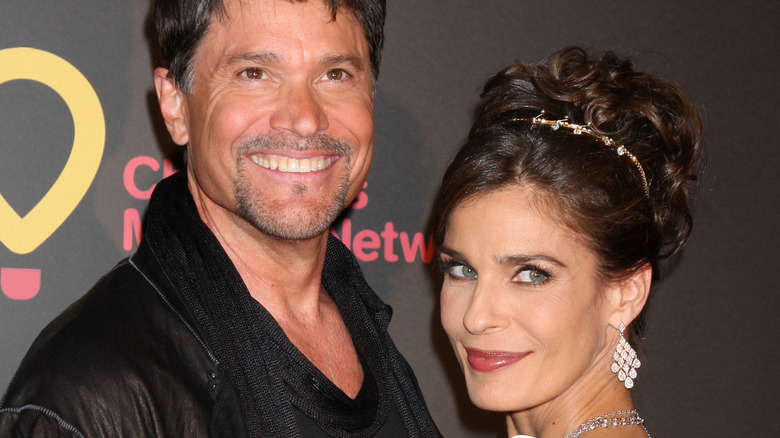 Joe Seer/Shutterstock
"Days of Our Lives" has created plenty of supercouples over the years. Parings such as John Black and Marlena Evans, Steve Johnson and Kayla Brady, Will Horton and Sonny Kiriakis, Chad DiMera and Abigail Deveraux, and many more have delighted fans of the show for decades. However, many longtime viewers know that not many couples can compete with the iconic duo of Bo and Hope Brady.
Bo is a member of Salem's beloved working-class Brady family. As the son of Caroline and Shawn Brady Sr., Bo worked for everything he had. He even served in the military alongside his best friend, Steve. Meanwhile, Hope's upbringing was a bit different. Hope was raised by her father, Doug Williams, and his wife, her own half-sister, Julie Olson. Sadly, Hope's mother, Addie Horton, died when Hope was very young.
Although they seemed to come from different worlds, Bo and Hope's connection was undeniable. Over the years, the couple endured kidnapping, brainwashing, and the shocking death of their young son Zack Brady. When Bo tragically died from cancer, fans believed the couple's love story was over. However, Bo and Hope are now returning to the show, and the soap opera is taking viewers for a walk down memory lane by reliving the pair's first meeting.
Hope met Bo when she was a teenager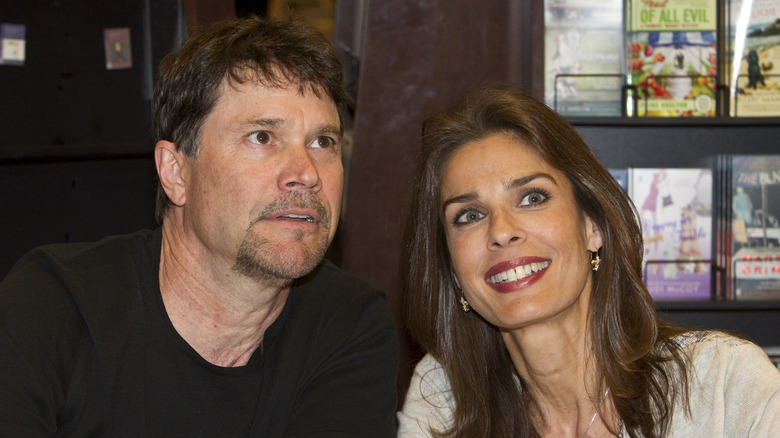 Skip Bolen/Getty Images
"Days of Our Lives" shared a sweet video on their official YouTube channel this week, reminding fans of the exact moment Bo and Hope Brady first met. Some viewers may remember that the pair first crossed paths in Salem when they found themselves at the same bar. At the time, Hope was only 17 years old. Although she tried to lie and pretend she was in college, Bo knew better. Even though he found her beautiful, he teased her about being a spoiled rich girl and gave her a ride home on his motorcycle. The meeting kicked off one of the most epic love stories to ever play out on daytime television.
Finally, on Hope's 18th birthday, Bo agreed to go on a date with her. The pair couldn't fight their feelings for each other any longer. However, when they began to get intimate, Hope's father, Doug Williams, barged in on them and was so shocked that he suffered a heart attack. Bo and Hope eventually tied the knot, and Bo became a cherished member of Hope's family.
Now, fans are counting down the days until Bo and Hope are back in Salem again, as they're confirmed to make their first appearance on March 16.