Yes, Heidi Klum's Legs Are Insured - Here's What You Need To Know About Body Part Insurance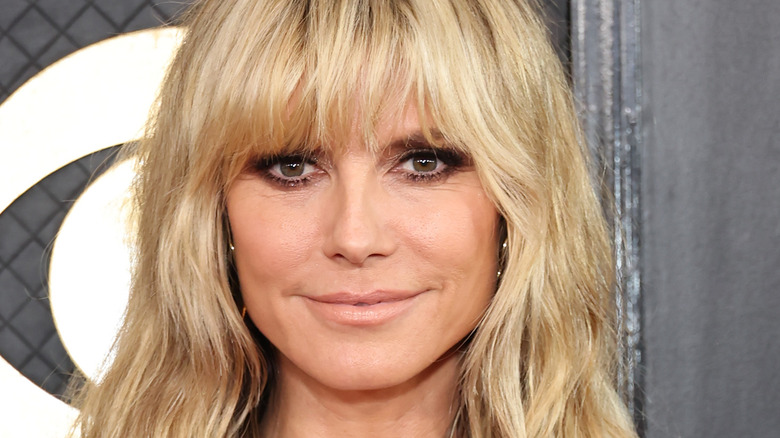 Amy Sussman/Getty Images
A runway model's primary job is to make the work of fashion designers look good. Much of this begins with the catwalk. The fierceness of the sashay brings the clothes to life, peddling them to the masses. This is why a model's legs have always been a key point within the high fashion industry, and supermodel Heidi Klum understands this more than anyone, having insured her prized limbs.
Famous for modeling some of the world's biggest brands, such as Vera Wang and Victoria's Secret, where she was an iconic "Angel" for 13 years, Heidi confirmed to Ellen Degeneres in 2022 that both of her legs were insured for $1 million each. While this might sound a bit taboo to some, guaranteeing body parts is a well-known practice within the entertainment realm, especially among those who use certain body parts more than others. In Heidi's case, her legs have long paid the bills. Playboy star Holly Madison insured her breasts for $1 million in 2011, telling People that same year that if something happened to her boobs, that would cause her to miss out on income, as her breasts are her "primary money makers."
Celebrities pay big money for their best assets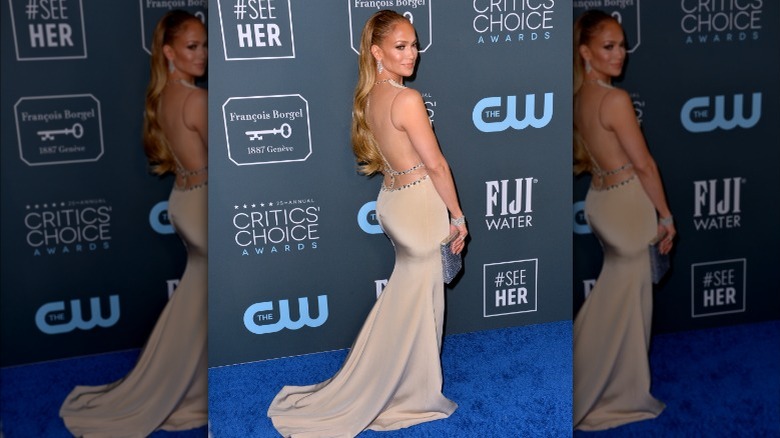 Featureflash Photo Agency/Shutterstock
In the early 2000s, Jennifer Lopez's bottom was the topic of tabloids everywhere. People accused her of having a fake butt that she insured for millions. Though she denied these rumors and outright stopped addressing them, her fellow celebs have not shied away from their high-priced body parts. In 2009, Portuguese soccer star Cristiano Ronaldo's legs were insured by his former team, Real Madrid, for approximately $144 million. His fellow footballer and part-time model, David Beckham, had both his face and legs certified for a massive $195 million.
While one would assume a powerhouse vocalist such as Mariah Carey would have her mouth or voice protected, it is actually her legs that are rumored to be insured for $1 billion. The "Hero" singer has been renowned for her stunning legs for many years, so the need to protect them is likely a true concern as she continues to perform internationally.
While the average person can attain body insurance, is it worth the trouble?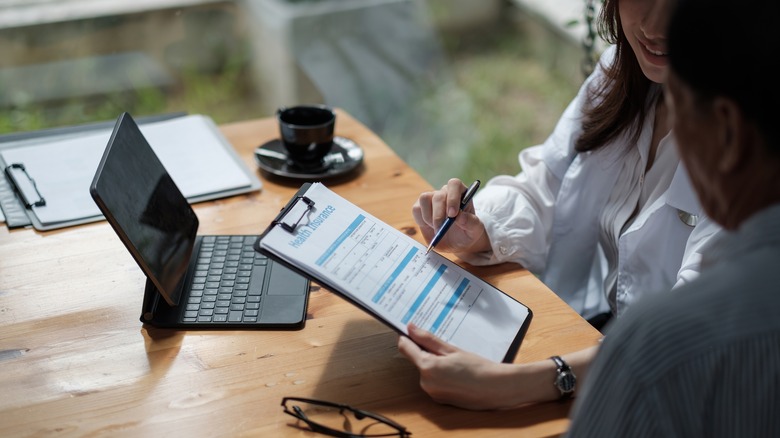 Natee Meepian/Shutterstock
While this may seem like a "rich people" thing, body insurance is available for the average person, but the cost may be astronomical. Petra's Insurance Brokers defines body part insurance as a "specialized form of disability insurance" which allows participants to avoid financial hardship in the event of serious injury to a body part responsible for performing their job duties. However, most insurance companies do not offer this type of insurance, which typically comes through what is known as the "surplus lines" market. Most surplus line insurances are not licensed within the United States, meaning those interested would likely have to obtain these plans overseas. One of the most well-known providers, Lloyd's of London, has offered body-part-specific policies since the 1940s, famously insuring rocker Keith Richards' fingers, which he used to master the guitar and write music for the Rolling Stones.
For the average American, a general health policy will cover most of your needs without focusing on a specific body part. For the everyday person who breaks their leg falling down a flight of stairs, this would make more sense to have versus a body part insurance policy that would indeed insure the leg but may not help with the affiliated health drawbacks that could come along with it. 
Of course, we won't discourage those eager to insure their hands, legs, feet, breasts, and any other beloved body part. However, weighing out all options may save some money in the end.