Why One Royal Expert Believes Kate Middleton Is Seeking 'Revenge' On Meghan Markle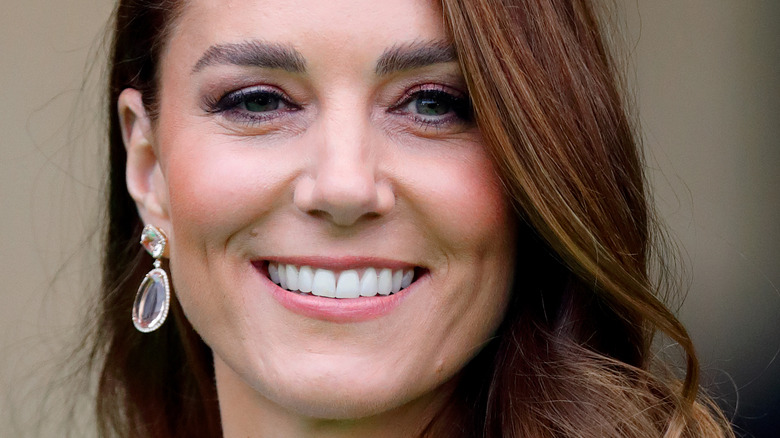 Max Mumby/Indigo/Getty Images
The conflict between William and Catherine, Prince and Princess of Wales, and Prince Harry and Meghan Markle, Duke and Duchess of Sussex, has become well known. The rift between the royal couples started in 2019 when the media pitted Kate and Meghan against each other, though rumors have been swirling for years that the brothers were at odds.
The strain between the couples was further confirmed by Harry and Meghan's explosive Netflix documentary series, "Harry & Meghan." In the series, Harry shared stories about how his brother and sister-in-law treated Meghan, and though William is reportedly taking the high road and not acknowledging the claims made within the series, there is no denying the couples are further divided now.
The dynamic between the couple isn't getting better. A royal expert has made a new claim that Kate is taking revenge against Meghan with a subtle power move.
Kate's new secretary hire may be a jab at Meghan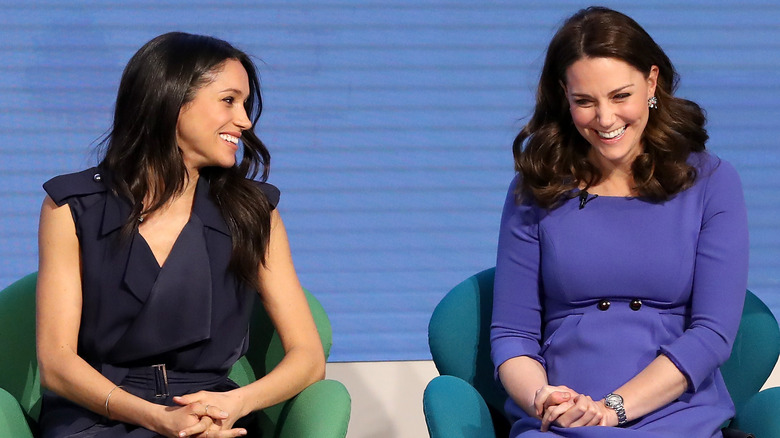 Chris Jackson/Getty Images
Catherine, Princess of Wales, is taking revenge against her sister-in-law, Meghan Markle — at least according to royal expert Duncan Larcombe. He shared on True Royalty TV's show, "The Royal Beat," that Kate hired brand management expert Alison Corfield as her new personal secretary, and believes this is a direct jab at Meghan.
"The pressure on Kate's shoulders to get it right, because she's of an age where she's that bridge between younger people and the elderly members of the [Royal] Family that are still at the forefront of the news and the pictures," Larcombe shared. "You always get a little bit nervous when they recruit people from outside to come and get all brand-savvy and clever and it can go wrong."
He continued, "But I think personally for now, this is Kate's revenge on Meghan isn't it?" While Corfield was ostensibly brought on to help with Kate's new project, Shaping Us, which is focused on the importance of a child's first five years of life, there is also speculation that the new secretary, described as a "ball-breaker" and "straight talker" might be Kate's subtle way of clapping back at Meghan and Harry — and undoing the damage their revelations may have caused to her public image.