Why General Hospital Favorite Tyler Christopher Will Always Have A Soft Spot For Nikolas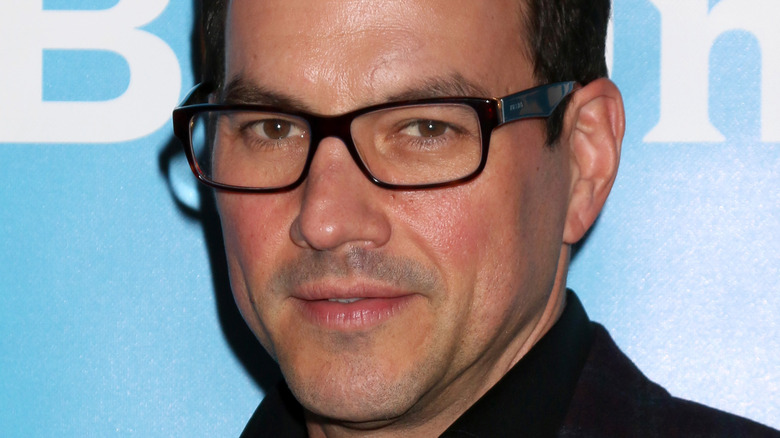 Kathy Hutchins/Shutterstock
Shortly after Luke Spencer (Anthony Geary) and Laura Webber (Genie Francis) got married on "General Hospital," Laura was kidnapped and presumed dead. When she turned up alive a couple of years later, Laura revealed she'd been abducted by the evil Cassadine family — who had previously tried to freeze the world with a weather machine until Luke thwarted them. Stavros Cassadine (then John Martinuzzi) was obsessed with Laura and wanted her to give him a child. 
While on Cassadine Island, Laura had an affair with Stavros' brother, Stefan Cassadine (Stephen Earl Nichols), and she fell pregnant. When Laura finally escaped, she left baby Nikolas behind. But, when Luke and Laura's daughter, Lulu Spencer (Alisyn and Kelli Griffith), needed a bone marrow transplant, Laura had no choice but to bring Nikolas in to save her life, revealing his existence to the world in the process. Nikolas was played by Tyler Christopher back then, who would continue to play the character until 2016. 
When Christopher left "GH," he moved over to "Days of Our Lives," as Stefan DiMera. The troubled Christopher ended up having to leave "Days" a year after getting the role, however, due to substance abuse. Christopher opened up on "State of Mind" about how his life had reached rock bottom. Fortunately, he managed to figure things out and continues working on such projects as "Moon Crash," "Super Volcano," and "20.0 Megaquake," among others. He recently discussed what playing Nikolas really meant to him, too. 
Tyler Christopher is proud he originated the character
Soap opera actor Tyler Christopher spoke to Digital Journal about his lengthy career to date, admitting, "I am still auditioning and I am just hanging out and seeing what happens." Christopher also discussed how being on "State of Mind" was cathartic for him, explaining, "I am very proud of that. To be on that show, I had to be raw and vulnerable." The actor even confirmed he'd be happy to return to the show someday. 
When the subject of "General Hospital's" 60th anniversary was brought up, Christopher acknowledged that he couldn't believe how long it'd been, especially since, "'General Hospital' was my first acting job." He elaborated, "My first day was a little scary because I was new and I didn't really know what I was doing, and I had a lot of dialogue." At the time, Christopher was worried that he would be judged and ultimately fired, but his preparation helped him succeed. 
"It ended up being great," he enthused. The soap stalwart was also asked whether he preferred playing Stefan on "Days of Our Lives" or Nikolas on "General Hospital." Christopher replied, "I can't go away from Nikolas. I have to say that. I created that character." Now that Nikolas (a recast Adam Huss) has seemingly been killed by Ava Jerome (Maura West), fans are holding out hope that he's not really dead, and that Christopher will reprise his role. And, frankly, so are we!