Boundaries Are Still Vital In A Long-Distance Relationship. Here's How To Set Them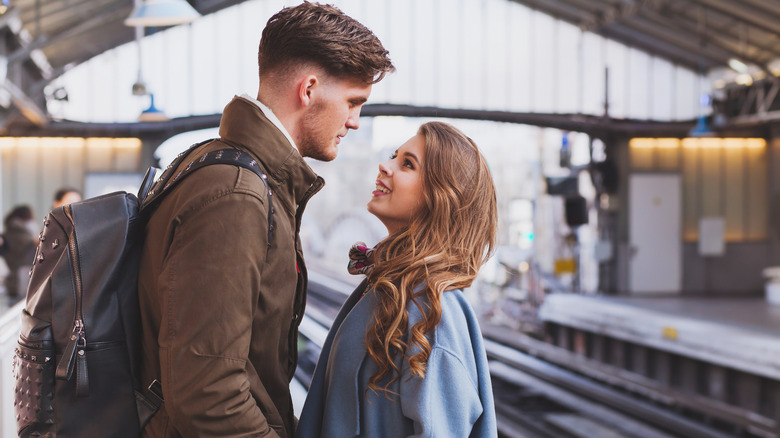 Anyaberkut/Getty Images
Setting healthy relationship boundaries is one of the most important things you can do for yourself. There are many methods to help you accomplish this. The "guardrailing" dating trend can help you set boundaries by taking it slow with a new partner and not wasting time and energy right off the bat. While this works great in the early days of a relationship, what happens when you are already committed, but distance is a factor?
There are things you should and shouldn't do in a long-distance relationship. Making time to connect, whether with a phone call or FaceTime, is important. Clear communication can help make the distance feel smaller. It's important to keep in touch to maintain a healthy relationship even if you are not physically close to one another.
While it can be difficult to keep a long-distance relationship moving, it can be done, and one key to helping it run smoothly is setting boundaries.
Communication is key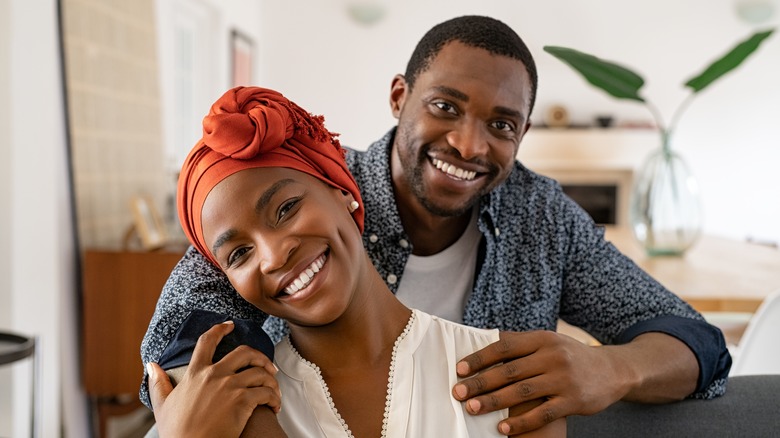 Ground Picture/Shutterstock
While setting healthy boundaries in a long-distance relationship may seem a bit overwhelming, it is important to help maintain a stable bond while far apart. "Boundaries are super important in a long distance relationship because there is less in-person contact, meaning you get fewer clues, body language, and physical intimacy," licensed clinical social worker Melanie Shapiro told Elite Daily.
When setting boundaries, it is important to have open communication. You and your partner need to work together to form a healthy relationship, Shapiro says. "Ask about what they like and see how you can both make it better for yourself and each other," adding, "If you start with what's working well and what you like then it is easy to talk about some things you may want to change or how to set boundaries."
Setting boundaries begins with what you and your partner need out of the relationship. Communicate whether you're comfortable with virtual intimacy, and how often you are able to see each other. Making these things known can help set healthy boundaries in your long-distance romance.
Regularly check-in with your partner to make sure both of you are happy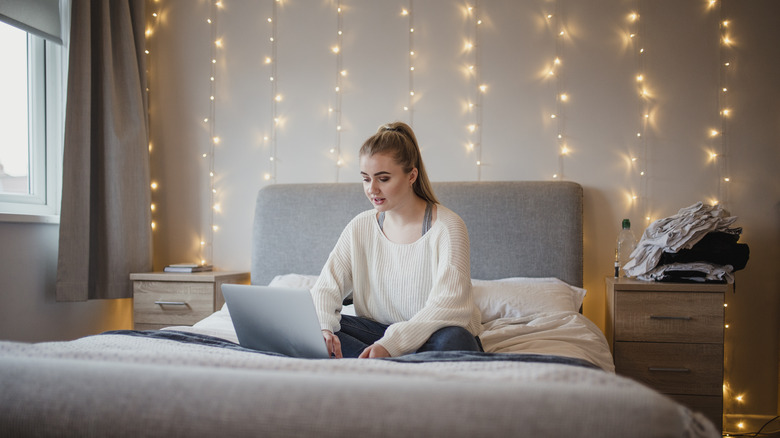 Dglimages/Getty Images
To set healthy boundaries in your long-distance relationship, you have to clearly communicate them to your partner. Not only should you be open about your own needs, but you should be prepared to listen and adjust to what the other person in your relationship needs as well. You must be open to compromise, while still holding true to the boundaries you need.
How can you maintain that? Regular check-ins. Keep actively communicating what you need, and be sure to let the other person know when your needs change. Hold yourself accountable, and celebrate the victories. Long-distance relationships can be difficult, so it's important to applaud what goes right. These boundaries can allow you to trust and be open with the other person, regardless of the distance.
Some will say that long-distance relationships are doomed from the start, but by having clear communication and healthy boundaries, with time set aside for the other person, you can have a successful romance no matter how physically far away your partner is.